The Restaurant:
tg's Restaurant & Pub, 4120 7th Ave., is a neighborhood pub known for casual comfort food in a historic atmosphere.
The Featured Dish:
tg's Original Hot Beef Sandwich — Seasoned marinated beef on a kaiser roll with a side of au jus.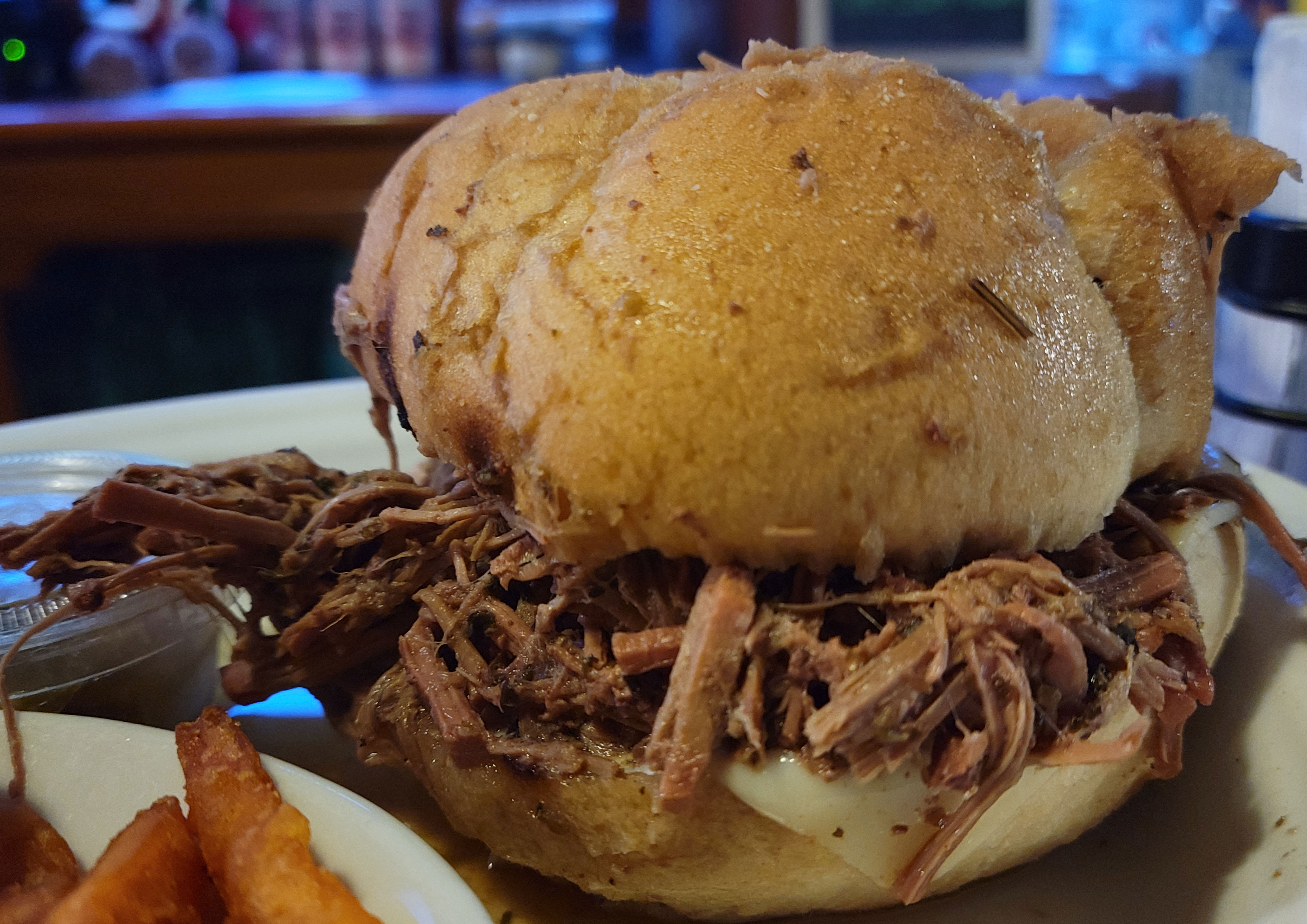 The Flavor and The Story:
tg's Restaurant & Pub is about as Kenosha as it gets.
A few concepts have come and gone and ownership has changed hands several times, but the building has been a place to gather for over 130 years.
While the city around it has changed immensely, moving from industrial port to charming lakeside attraction, tg's has always been a place for locals to meet and relax.
For as long as I can remember, one of the most popular ways to take a break at tg's has been with a cold beer and a hot beef sandwich.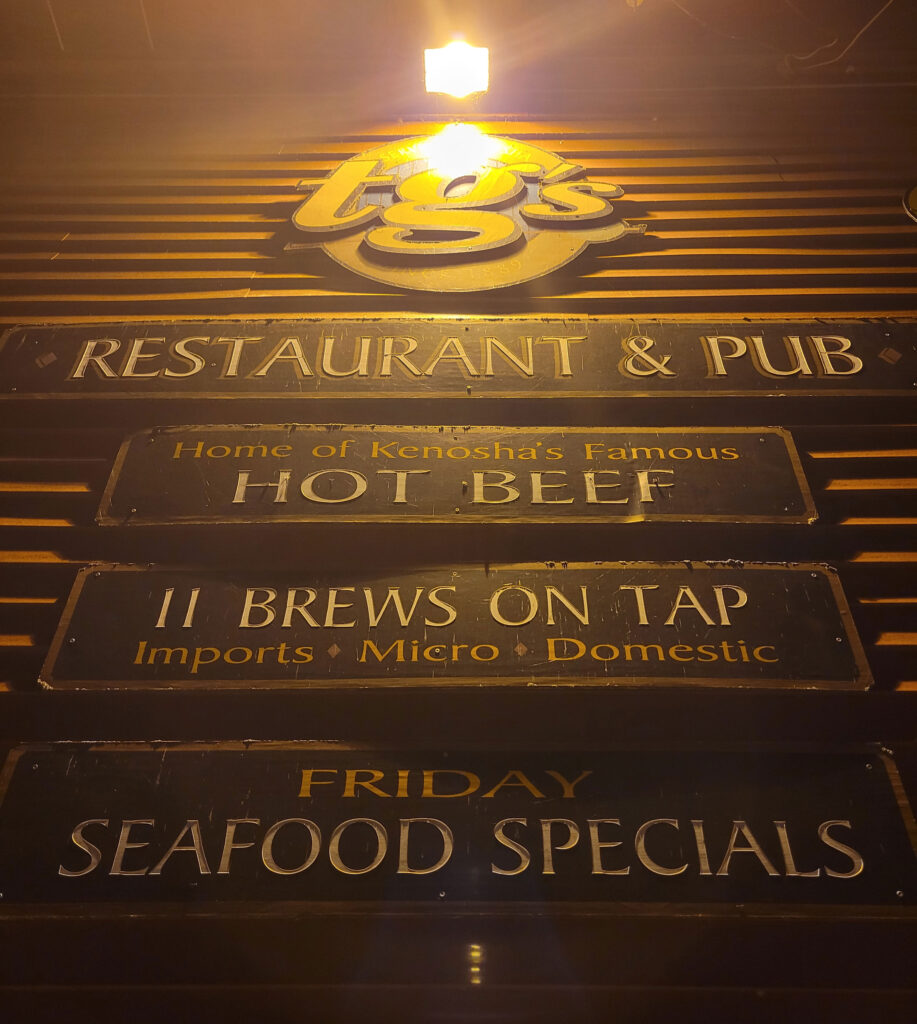 This local delicacy was invented in Chicago by Italian immigrants making the most of what they could afford. The dish didn't take long to find its way into the heart of the high-density Italian community in Kenosha and has been a staple ever since.
The hot beef at tg's is simple, traditional, and absolutely delicious.
The shredded and seasoned beef is slow cooked with spices and seasonings until extremely tender, making every bite an explosion of flavor.
The crew here isn't exactly skimping on the portions either. When your plate arrives, you'll find a soft kaiser roll piled high with this delicious comfort food and you won't go home hungry.
The full order includes a choice of side, cheese and peppers. While there is no wrong way to order, the classic (and best) way is with mozzarella and hot giardiniera.
tg's and the Original Hot Beef Sandwich are great examples of Kenosha's long history of independent and unique businesses that have served and grown the community into what it is today. These local establishments provide so much character to our city and are essential to our way of life.
While the entire world of hospitality has faced the most challenging years it's ever known, Kenosha restaurants and pubs have been hit doubly hard.
That said, sometimes just eating a delicious sandwich at a local pub can help keep a 132-year tradition alive long into the next generation.
Eat local, and keep Kenosha independent.
The Original Hot Beef Sandwich is available every day and priced at $12 and includes a choice of side.
tg's is currently open for dine-in and also accepts carryout orders. You can view this dish and the entire menu at tgskenosha.com.