A beloved local tradition is keeping spirits bright this holiday season.
Hundreds of vehicles descend upon Christmas Lane — roughly the 6000-6200 blocks of 68th and 69th Streets — each night to view the homes decorated in bright and whimsical Christmas decor. Some families choose to walk when the weather permits and sip hot drinks.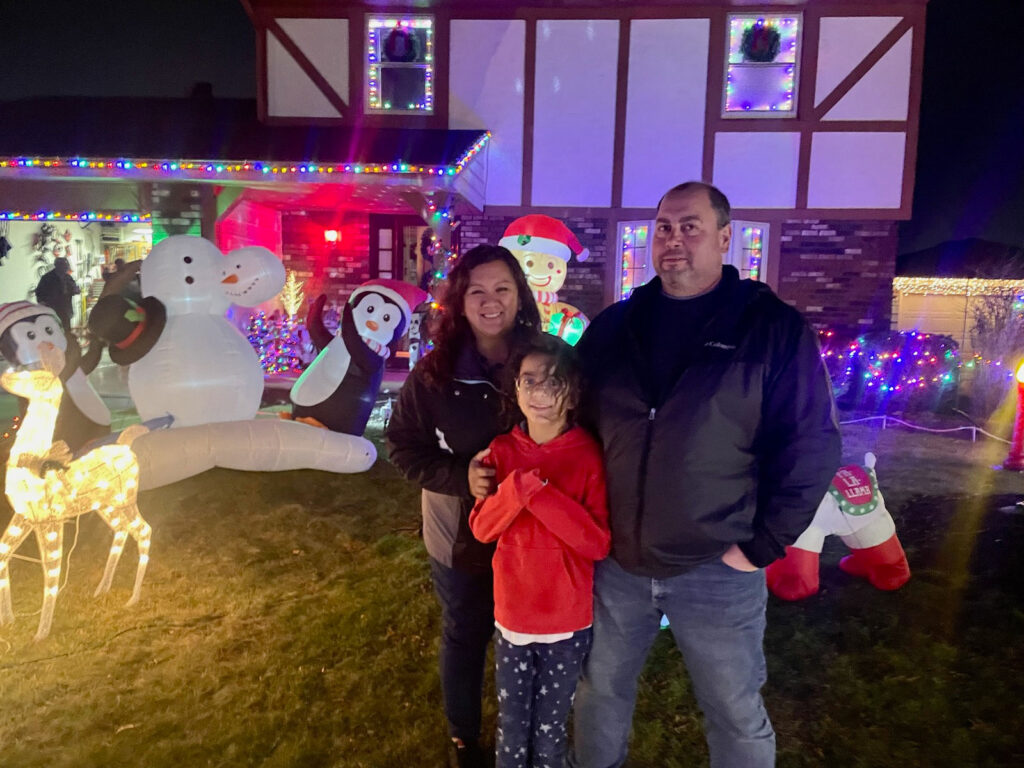 Scott and Lucy Seppala moved to the neighborhood two years ago and love decorating their home.
"It's a great place to live," Scott Seppala said. "The cars don't bother us."
Lucy Seppala said they often hand out puzzles and candy canes to children who visit.
"Last Saturday we were giving out little packets with candy canes, a scavenger hunt and crayons so they could mark off what they saw," she said. "It's cute and my daughter really enjoys it. … I think we're keeping the holiday spirit alive."
Across the street from the Seppalas, Debbie and Steve Hartfield set up a donation box for the Shalom Center. They've raised thousands of dollars worth of non-perishables for the local nonprofit over the last 30 years. 
"It's huge … We have (raised) a ton of food," Debbie Hartfield said. "It's a real balm for the soul."
Steve Hartfield will perform Christmas carols in his driveway with a brass band of local musicians Friday night at 7 p.m.
The Quinn family sipped hot chocolate and took in the scenery Tuesday night. 
"We do this every year. I grew up here. I used to do this with my grandparents and now I make my kids go," said mother Kelly Quinn. "We always stop at Kwik Trip first to get hot chocolate and then we walk it."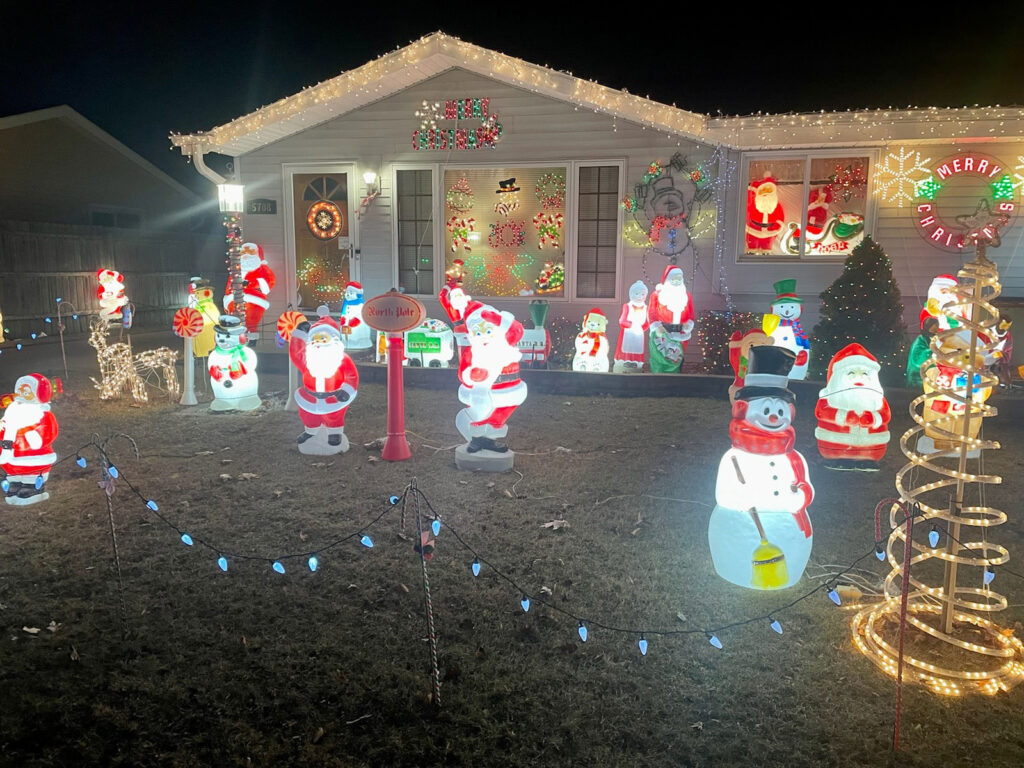 Each year the Quinns take a photo in front of a snowman and Santa Claus display.
"We always take pictures right up here so I can compare them each year — especially when the kids were little," she said. "It's something you can do with the whole family. It's such a Kenosha tradition."
Mike Sturino installed dozens of figurines on his lawn.
"It's such a fun tradition," he said. "It's funny to see my house on Facebook. I love seeing everyone go crazy for it. We have a Ring (doorbell) so we can sometimes see people talk about it outside."