Wilmot Mountain is open for the 2021-22 season. And like in most years, weather will dictate just how open, especially early in the winter.
"Days in the 50s like last week were really rough," Interim General Manager Chris Blackwell said. "The rain is the worst. The rain can really dismantle a snowpack."
That is why Blackwell was happy to see the dip in temperatures this week, even if a return to warmth is predicted for the weekend and next week.
"People are just excited to get out," Blackwell said. "I was out skiing Friday night and Saturday morning. It's a fun time of the year when the weather is still warm."
The ski area opened on a limited basis last weekend, with one lift, its Magic Conveyor, and four trails available despite temperatures that were "not friendly," Blackwell said. Wilmot Mountain reopened on Tuesday, with at least one more lift and a couple more trails expected to open for the coming weekend.
The colder weather is a blessing.
"Temperatures don't get a whole lot better for snowmakers, so it's pretty exciting," Blackwell said on a cold Monday morning. "The snowmaking power of our team is pretty strong. It doesn't take us a long time to go from zero to 60 when the temperatures (are good)."
Indeed, Blackwell credited the experienced snowmaking team at Wilmot, who combine experience, hard work, and technology to make snow in even "marginal" conditions.
Wilmot Mountain added eight additional snow guns to its fleet this season, as part of a $320 million investment Vail is making across its properties. The team was putting them to use on Monday, making snow as Blackwell did his interview with Kenosha.com.
"When it is 27-28 degrees, we can start to produce," he said. "When it gets down into the teens is really when we get to pump out the snow."
"Our first goal is to get terrain open," Blackwell said. "We want some terrain open for some of the beginners, and we also want some of the terrain open (for more advanced skiers)."
The goal is a base of three to five inches across all terrains.
"Then we will go back and lay in an extra layer or two," Blackwell said.
Long history
The importance of snowmaking to the success of Wilmot Mountain dates to its early days.
The ski area was founded in 1938 by Walter Stopa, who opened it with a single rope tow.
By the 1950s, Wilmot Mountain was recognized as one of the most successful ski areas in the Midwest as it became the first in the region to develop and implement snowmaking with rubber hoses, aluminum pipes and sprinkler heads.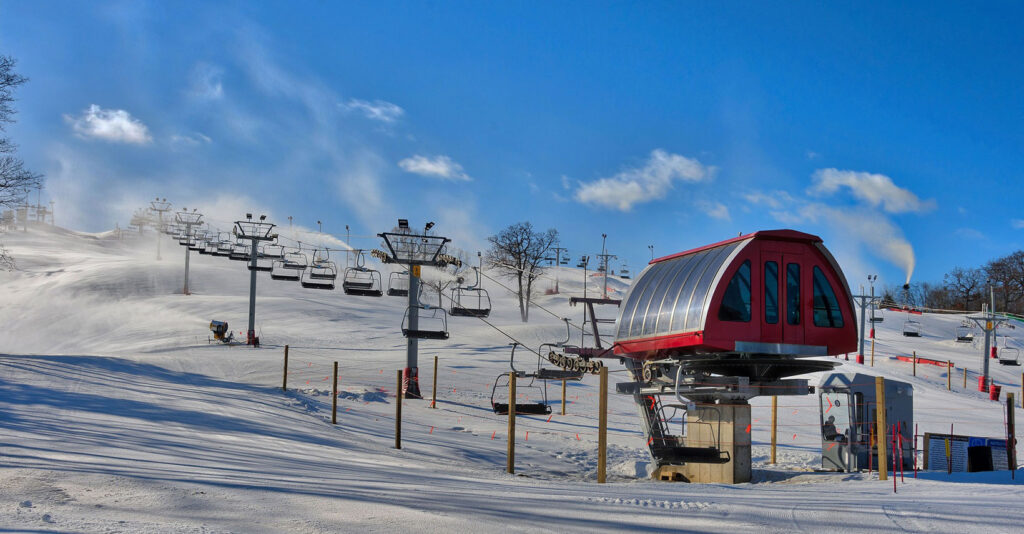 Vail Resorts purchased the property in 2016, adding the ski area to what is now a portfolio of 10 mountain resorts and three urban ski areas.
Today, Wilmot Mountain offers 25 trails, four terrain parks, a ski and snowboard school, a ski racing program and a tubing hill with 23 lanes.
Blackwell said the team has been preparing for opening week all summer long.
"It's the training. It's the hiring. It's the capital improvements," he said. "When we close in the spring we don't stop focusing on the next year."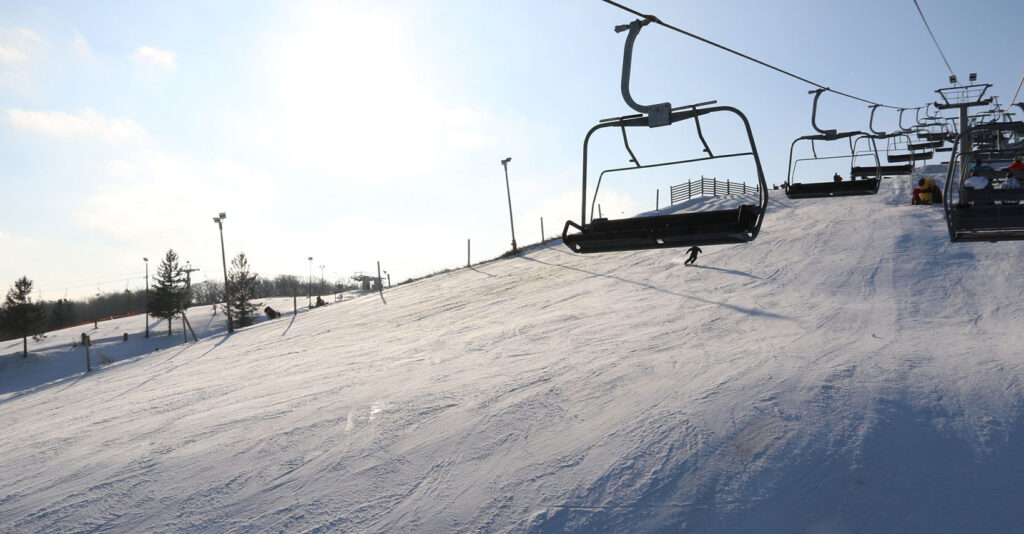 The season typically ends in early March, depending on the weather.
Weekends are always busiest. Peak times are Christmas break, when kids and families are looking for activities, as well as holidays like Martin Luther King Jr. and President's Day.
As the 2021-22 season ramps up, the resort is still hiring, and, like many employers, dealing with "unique challenges," in 2021, a spokesperson said.
To better fill open spots, Wilmot, starting this season, is offering paid sick time off to all seasonal, full-time employees, in addition to COVID-19 emergency sick leave. In June, the company also announced the decision to raise its minimum wage to $11.25 per hour.
"We remain focused on attracting and retaining talent through competitive wages, comprehensive benefits, and a strong commitment to culture and leadership development," said Pamela Hoye, senior manager of communications for the Vail Resorts Midwest Region.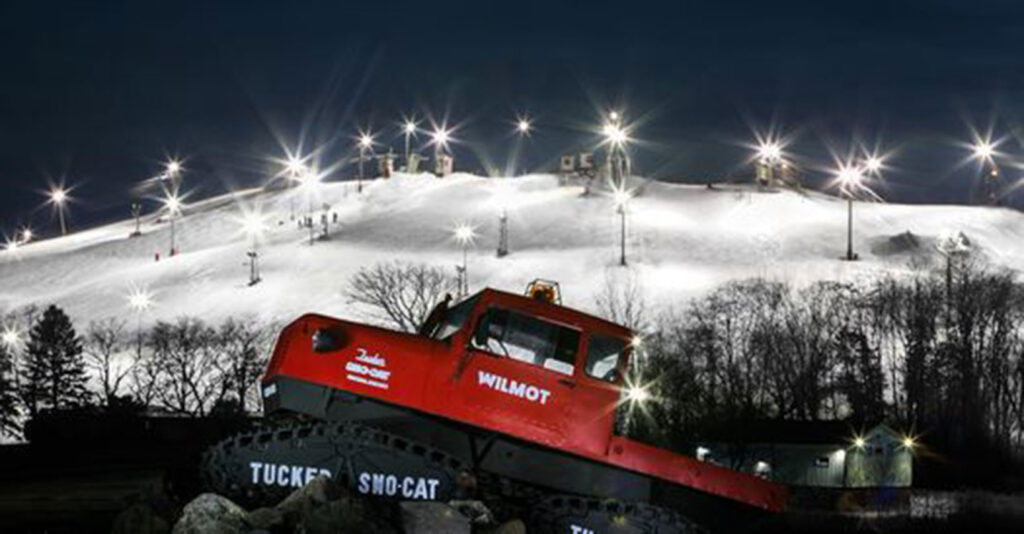 Additional details
Ski and snowboard experience: No reservations required. No masks required outside. Single-day lift tickets available on the Wilmot Mountain website. Rentals available.
Inside access: Masks required. No proof of vaccination to use the locker room, restrooms and a warming area can be accessed without vaccination proof.
Food and drink: Proof of vaccination required to access the Ski Hill Grill. Please be prepared to share a photo of your vaccination card at a checkpoint area prior to entering the cafeteria.