A group of lively women got into the holiday spirit with wine and paints Thursday evening.
Attendees created whimsical works of art during the Holiday Paint & Sip event at the Kenosha Public Museum, 5500 First Ave. They sipped white, red and mulled wines while painting bows and oversized ornaments on canvases with acrylics.
The event was cancelled last year because of the COVID-19 pandemic. All in attendance were happy to participate and gather together.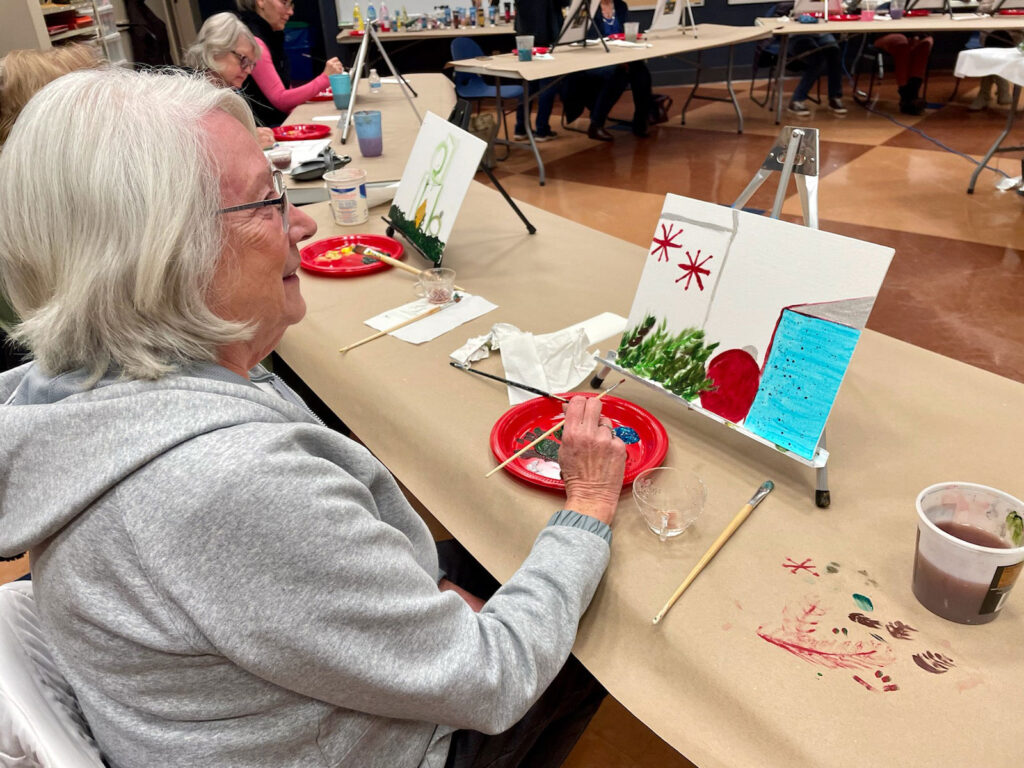 "Since we're coming out of this crazy period, why not have a fun paint-and-sip so people can just come and relax," said Kathleen Laybourn, the local artist who facilitated the event. "They might walk away with some really fun things. … It's wonderful and we need to get used to being with each other again and socializing."
Laybourn floated around offering painting tips and encouragement. Christmas music filled the air. A still life of garland, lights and presents was placed in the center of the space.
The museum will offer similar events in the coming months.
"They come for the enjoyment of the experience. They don't feel pressured to create something 'fabulous,'" Laybourn added.
Diane Sorensen of Pleasant Prairie was invited to attend the event by a close friend.
"When I drove here tonight I thought about how this was the first time I've driven at night for a long time," Sorensen said. "When you're in the same house all the time it's boring."
Sorensen said she needed another cup of wine for inspiration.
"I think I need a little bit more wine," she said. "I paint furniture, not pictures. My grandchildren will be impressed."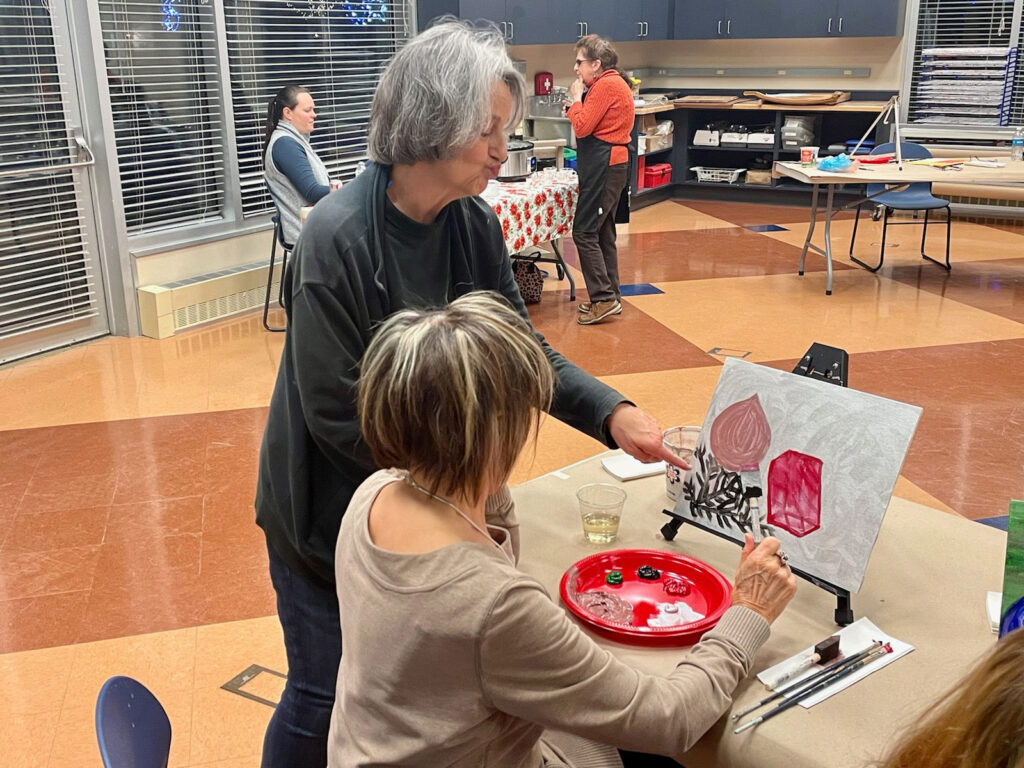 Sue Watring of Pleasant Prairie expressed similar sentiments.
"I've never painted before. Can't you tell by looking at it?" she laughed. "It feels very good being able to do this."
Anna Wolf, the museum's curator of art education, was also in attendance.
"People are excited to be here again. It feels 'normal.' We're serving wine — which we couldn't have done during the pandemic. People are out and art is fun again. That's the whole point," Wolf said. "It's lighthearted and fun."
Anyone interested in attending such an event should check the museum website or follow its social media accounts.