It's the week after Thanksgiving, and many of us might be struggling with the same question: How can I bounce back after a long weekend having a great time with family and friends?
It isn't easy to immediately get back into the swing of things, particularly following a few well-earned days off and with the remaining holiday season stretching ahead over the next few weeks.
I've found one of the keys to success is to break big things into little things. Start small with simple day-to-day steps that can boost productivity and efficiency. The best part about these strategies is they can be deployed throughout the year when you need a little boost and inspiration. It seems that there is never a perfect time for change, so why not now? The first week of December provides a great opportunity to test these tips during a time when stress can seem to be at its peak.
Here are some simple steps …
Start your day with a few quick wins
Start your day by ticking the box on a few fast and easy jobs. This can vary based on your personality and work style. One of my easy "wins" is making the bed. My wife leaves the house WAY before me so it's an easy win. Give yourself the easy "layups" to add wins in your column. Other simple wins may be clearing out your in-box or writing down a top three list of most important to-dos.
Take a stab at challenging projects first thing in the morning
OK — so we know there are morning people and night people. Regardless of your personal circadian rhythm, I am a HUGE fan of tackling the toughest things first. I know me and I don't know you. However, if I start my day Insta-Face-Snap-Tubing I find myself way too far into the day to feel good about my morning. Then, because I feel bad, I keep going down the click-bait rabbit hole watching just one more funny thing and before I know it the day is done … and I feel worse. It's hard, no doubt, but if I do the tough things first I get the DOUBLE pleasure of having that dreaded task behind me and I have legit time to spare to indulge in a few videos that make laugh.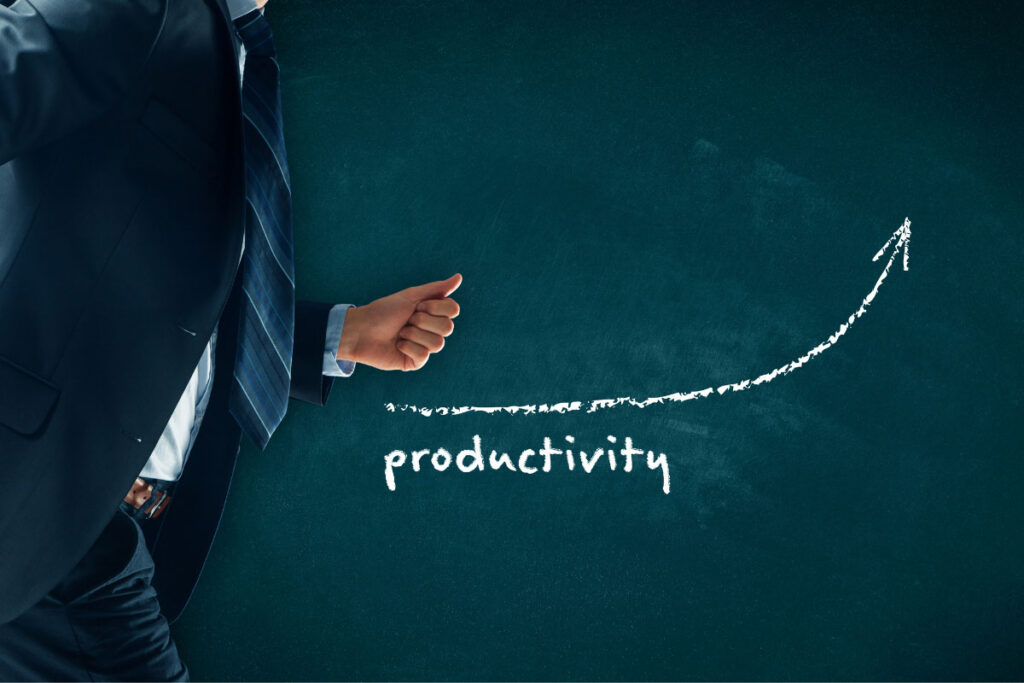 Protect your day
After coming off holiday or vacation, you will likely be busy with your time in high demand. If you're like many, maybe you've pushed out tasks or meetings and now you have to deal with them. Sometimes when you feel stretched for time the most, the best thing for you to do is to block off some "me time." If you use a calendar tool or tools, make sure they are synced across all devices and that you've scheduled time for yourself. That way, you have time to think, plan, and prepare.  Synching your calendar tool(s) will make sure you set that precious time aside.
Give yourself an hour to think big (or small)
Mindfulness and wellness efforts can have a positive impact on productivity and your outlook. Let's face it, we are bombarded by everything all day long. I will confess that scheduling "me time" can be scary … but it is critical to align your future goals and desires with where you are. "Me time" allows you to dream and that, in turn, helps you focus on what's important to you. We can't all be the ABC of XYZ that we see on whatever social media Insta-Face-Chat-Tube thing we're using. Figure out your comfort zone. Then give yourself some time to dream a bit and stretch your comfort zone by even just a little. "Me time" is your time … go get it!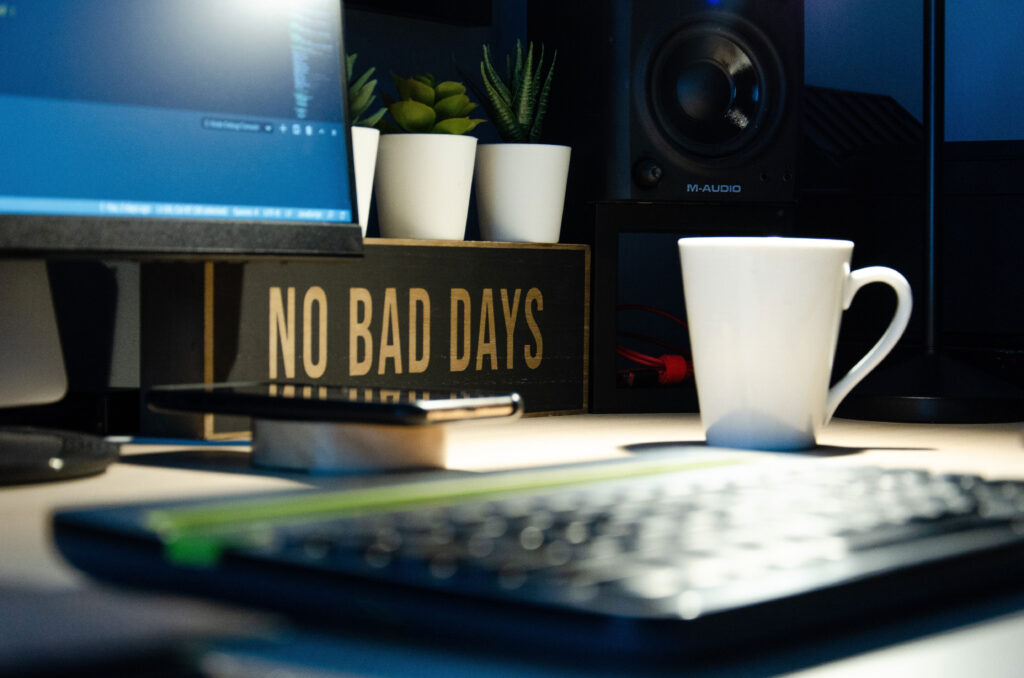 Be mindful of the impact of distractions
Our lives revolve around kids, spouses, bosses, smartphones, and all the other interruptions life gives us. For a while, I found myself focusing on work when I was at home, and then focusing on home when I was at work. That's recipe is a disaster.  When you need to get work done, these distractions just grind up your time and productivity. It may not be possible for you, but if you can silence your phone and turn off your alerts for even just part of the day, you will see a difference. 
Find a friend or co-worker and hold each other accountable
Struggling to put these tips into action? That's OK — especially during a busy week. The best way to succeed is to find someone to work with and then check in with each other to ensure you're staying on task. Chances are the person you trust the most probably feels the same way about you, so this can become a two-way street that keeps both of you on track and working hard during a tough time.
Finding motivation and inspiration can be difficult in the best of times — and after the comedown of a holiday, it can be even harder. Give it a try. Start small with the one tip you're most curious about and see whether it helps you work faster and smarter this week.
If you have any thoughts, please connect with me or follow CMIT of SE Wisconsin (https://cmitsolutions.com/se-wisconsin/) on Facebook (https://www.facebook.com/CMITofSEWI) or LinkedIn (https://www.linkedin.com/company/cmit-of-se-wi).