One of the most iconic bands of the late-1960s, Buffalo Springfield, left a small historical footprint on the Midwest in 1967, playing a pair of concerts near Kenosha, one in Lake Geneva, and the other in Racine.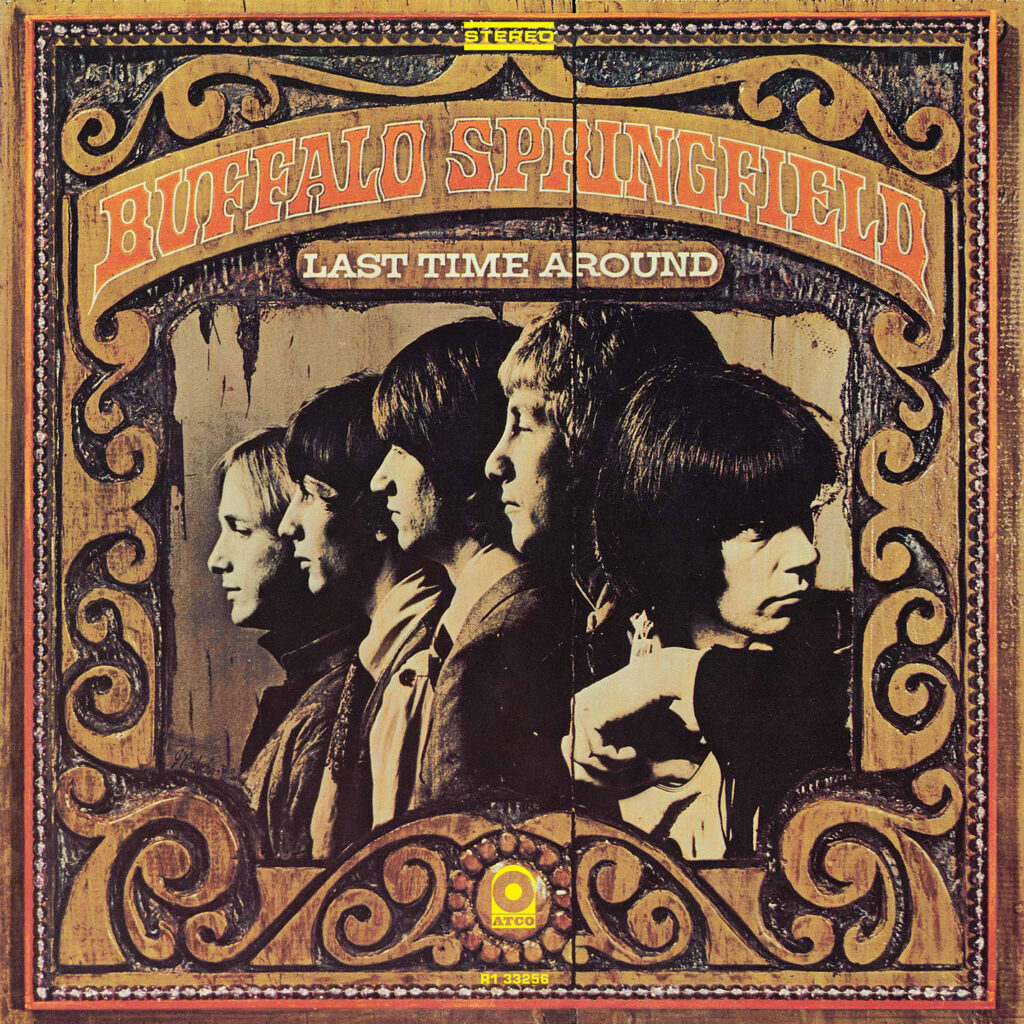 The band was formed in April 1966 in Los Angeles with an original lineup of Richie Furay, Stephen Stills and Neil Young on guitars, Bruce Palmer on bass and Billy Mundi on drums. Mundi was promptly replaced by Dewey Martin. Furay was from Yellow Springs, Ohio. Stills was a military child, born in Dallas, Texas, but raised in a half-dozen places, including Gainesville, Fla., Tampa, Fla., Covington, La., Costa Rica, the Panama Canal Zone and El Salvador. Young was born in Toronto but grew up in Omemee, Ontario. Palmer was from Toronto and Martin from Chesterville, Ontario.
The band's first live appearance was at the Troubadour in Los Angeles on April 11, 1966. All of their subsequent 1966 concert appearances took place in California, except for a pair of shows in New York City on Dec. 30-31. The band toured almost constantly in 1967, mostly in California, but with dates in Texas and New Mexico in early-February and the Pacific Northwest in late-March.
Then, for three months in the late-spring and summer of 1967, the band toured the Midwest. That leg of the tour got off to an inauspicious start on May 5 at Western Illinois University's Morgan Gym. After their equipment arrived late from Chicago, the band played an abbreviated set, and the school reportedly canceled its check.
Six dates followed, all second-billed behind the Turtles. Those dates were May 5 at the Swinging Gate club in Fort Wayne, Ind.; May 6 at the KRNT Theatre in Des Moines, Iowa; two shows on May 7 at the Masonic Temple in Davenport, Iowa; May 9 at the Crimson Cougar club in Aurora, Ill. (two miles south of Aurora on Illinois Highway 25 and burned down five months later); May 10 at the DuPage County Fairgrounds Arena in Wheaton, Ill.; and May 12 at Central High School in Hinsdale, Ill.
On May 13, the band played the Cellar Club in Arlington Heights, Ill. That club (1964-70) was first located in the basement of the old St. Peter's Lutheran Church at 116 W. Eastman Street but later moved to an unused warehouse at the empty Bill Cook Buick at 835 W. Davis, across the tracks from the old Arlington High School. 
Following the Arlington Heights date, the Springfield returned to Los Angeles to fill in for the Byrds at the Whiskey a Go Go on May 17-18 after Roger McGuinn came down with the flu. The Doors were the opening act.
The band quickly returned to the Midwest to play a May 20 show at Roberts Municipal Stadium in Evansville, Ind., with The Outsiders opening. There were two dates on May 21, the first an afternoon show at The Cheetah Club, 1106 W. Lawrence Avenue in Chicago with The Scott Brothers opening. The Cheetah was the once and future Aragon Ballroom. An evening show was supposedly played at an unknown venue in Gary, Ind.
The Midwest tour was scheduled to end on May 24 with a show at an unknown venue in Moline, Ill.  On either May 22 or May 23, there was also a supposed date booked at The Headquarters Club in Wheaton, Ill., but both dates were apparently cancelled due to friction between Young and the rest of the band. Everyone returned to Los Angeles on or about May 22, and Young informed all concerned that he was leaving. As he told an audience in Cincinnati in 1970, "It was sort of a habit I got into."  
By all reports, Young was gone by May 31, and the band was forced to cancel a series of East Coast appearances, including a costly cancelation on Johnny Carson's "Tonight Show." In those days, an appearance on Johnny Carson often led to an appearance on the more-prestigious "Ed Sullivan Show." In a 1995 interview, Young claimed that he quit because of the commitment to play on Johnny Carson's show.
The Springfield returned to Los Angeles and hired Doug Hastings to fill in for Young on dates in Colorado, Texas, Arizona and the West Coast. One of those West Coast dates was the Monterey Pop Festival on June 18, with David Crosby, then with the Byrds, sitting in for Young.
Even though Young was off the road, he was busy. Throughout May and June, he and Jack Nitzsche were hard at work on one of Young's masterpieces, the song "Expecting to Fly." Nitzsche, a former arranger for famed producer Phil Spector, first heard the song when Young played it for him on an acoustic 12-string guitar. According to author Jimmy McDonough in his biography of Young entitled "Shakey," Nitzsche interrupted the performance halfway through and exclaimed, "F*** — what a great song."
Nitzsche produced and arranged "Expecting to Fly" at Sunset Sound recording studio in Hollywood. He played electric piano on the track, along with a group of session professionals known as the "Wrecking Crew." Those musicians included Don Randi on piano and harpsichord, Russ Titelman on guitar, Carol Kaye on bass and Jim Gordon on drums, along with backup singers Merry Clayton, Brenda Holloway, Patrice Holloway, Gloria Jones, Sherlie Matthews and Gracia Nitzsche. Nitzsche recorded the band's backing tracks in April, while Springfield, with Young still on board, did a short tour of Southern California. Young overdubbed his acoustic guitar and lead vocal tracks in May, and he and Nitzsche spent the next two months tinkering with the tapes.
As the story goes, Nitzsche later played the recorded version for the Rolling Stones' Keith Richards, who was rendered speechless. Young gave the finished version to Buffalo Springfield, none of whom played on the track, for their second album, "Buffalo Springfield Again," which was released in November. In 2018, the song turned into the centerpiece of the documentary, "Echo in the Canyon," the story of the Laurel Canyon music scene in the 1960s.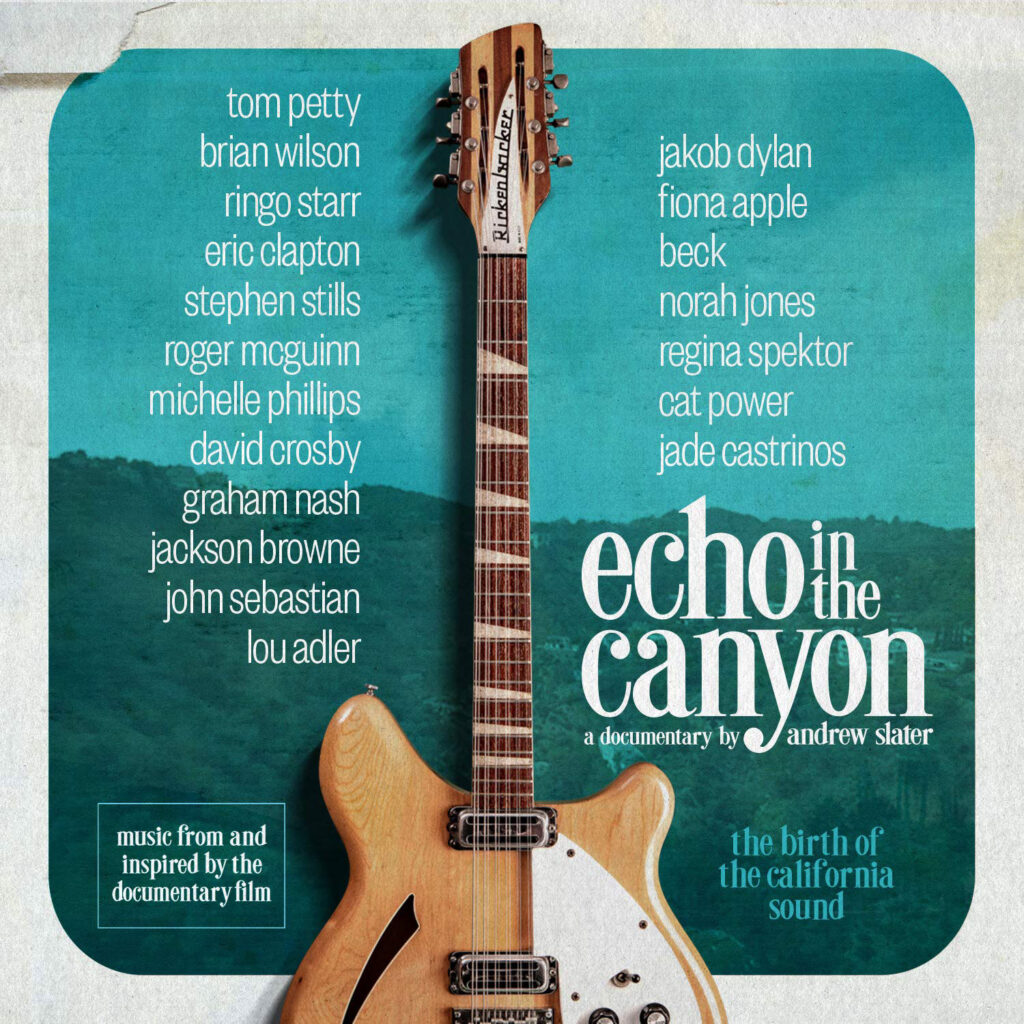 Meanwhile, the Springfield, with Hastings subbing for Young, was scheduled to return to the Midwest in mid-July, but Furay came down with tonsillitis. A July 11 date at the Racine YMCA's New Sound Dance Club was postponed, along with a July 16 date at the Newport Folk Festival in Newport, R.I. A makeup date for July 18 in Racine was also postponed.
The band returned to action on July 19-21 at Convention Hall in Minneapolis, fourth-billed behind Jefferson Airplane, the Electric Prunes and the Shadows of Knight. On July 22, Buffalo Springfield played at the Majestic Hills bandstand in Lake Geneva with the Sidewalk Skippers opening. More on Majestic Hills in Part II of this article.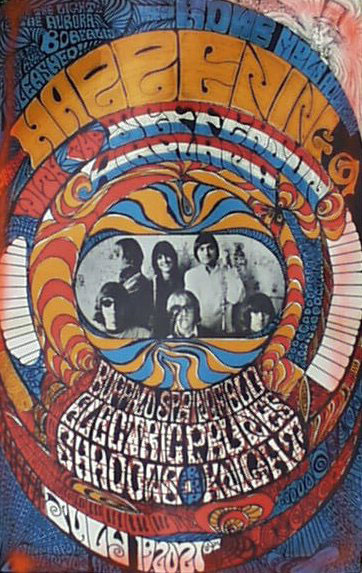 A July 23 Springfield date at Danceland in Cedar Rapids, Iowa, was likely canceled, but on Tuesday night, July 25, Buffalo Springfield, still minus Young, finally played the YMCA's New Sound Dance Club in Racine, with the Revels of Racine opening. At the time, the downtown YMCA was located at 725 Lake Avenue. According to John Crimmings from First Weber Commercial, who remembers the setup, the dance club was not a dedicated room but was housed in the basement gym. The Lake Avenue building was constructed in 1958, but the YMCA moved out in 2019. The building remains vacant, and First Weber is marketing the building for a possible sale.
Other than a promotional poster for the Racine event and listings on various concert databases, nothing is really known about either of the two Kenosha-area Buffalo Springfield shows. No newspaper reviews, no photos and certainly no tapes. Maybe this article will jolt some memories.
Following the Racine concert, the band played five more regional dates, including July 26 at the Armory in St. Cloud, Minn., playing behind Jefferson Airplane; a supposed July 26 date at the Morgue club in Decatur, Ill. (1985 ½ E. Pershing Road, although it's listed on the same day as the St. Cloud show); an unknown date at the Dark Spot in Roselle, Ill. (11 S. Roselle Road in a former lumber yard); July 29 at the Historyland Big Top at the Hayward Indian Reservation in Hayward, Wis., supporting the Monkees; and July 30 at the Indian Crossing Casino in Waupaca, Wis.
The Buffalo Springfield would make only four more Midwest appearances before breaking up. In the fall of 1967, the band opened a tour with the Beach Boys, fourth-billed behind Strawberry Alarm Clock and the Soul Survivors. That tour opened on Nov. 17 at the Masonic Auditorium in Detroit, with the remaining dates along the East Coast.  
Any Lynyrd Skynyrd fans reading this? Guitarist Ed King was a member of Strawberry Alarm Clock. One time in 1973, by the service bar of the legendary Atlanta rock club, Richards', I got to ask King about that band and about the song "Incense and Peppermints." To his credit, King buried his face in his hands and politely declined to answer any further Strawberry Alarm Clock queries.
The Beach Boys tour resumed in the spring of 1968 with three other Midwest dates, including April 1 at Veterans Memorial Coliseum in Columbus, Ohio; April 2 at the Cincinnati Gardens in Ohio; and April 3 at the Indiana Theatre in Indianapolis on April 3. The Indianapolis show was the last time Buffalo Springfield played the Midwest.
The band's final concert anywhere came a month later, on May 5, at the Sports Arena in Long Beach, Calif. Young left the band, for good, after the tour ended, and the Buffalo Springfield broke up. Their final album, appropriately titled "Last Time Around," was released several months later, on July 30, 1968.
There have been at least three attempts to reform the group. In 1986, the five original members gathered at Stills' home studio in Los Angeles to rehearse for what was supposed to be a 20-year reunion tour. A fabulous 14-minute YouTube video exists from that rehearsal. The 1986 tour fell apart when Stills decided to rejoin Crosby, Stills & Nash, and both Furay and Young moved on to other projects. In 2010-11, Furay, Stills and Young, along with bassist Rick Rojas and drummer Joe Vitale, performed a short series of reunion shows. The first two were on Oct. 23-24, 2010 at the Shoreline Amphitheatre in Mountain View, Calif., as part of that year's Bridge School benefit concert.
The partial reunion continued on June 1-2, 2011 at the Fox Theatre in Oakland. Additional dates followed on June 4-5 at the Wiltern Theatre in Los Angeles, June 7-8 at the Santa Barbara Bowl in Santa Barbara, Calif., and June 11 at the Bonaroo Festival in Manchester, Tenn. A full-blown, 30-date tour was booked for summer 2012, but once again, Young moved on to other projects, and the reunion tour fizzled out.
Since the band first broke up in 1968, Young went on to enjoy an astounding career, sometimes with backing bands like Crazy Horse and sometimes solo. He has released 41 studio albums and eight live albums since 1968. Young and Stills, who did an album and part of a tour together in 1976, have also been part of the on-again and mostly off-again group Crosby, Stills, Nash & Young. Stills has released 15 albums, along with the 1976 joint album with Neil Young and a 2017 joint effort with ex-girlfriend Judy Collins.
After Buffalo Springfield broke up, Richie Furay formed Poco, a very successful country-rock group, before doing two records in 1974 and 1975 as part of the Souther Hillman Furay Band, with Chris Hillman and J.D. Souther. Dewey Martin and Bruce Palmer went on the road in the 1980s with a tribute band called both Buffalo Springfield Revisited and Buffalo Springfield Again before Furay obtained a restraining order barring future appearances.
Other local ties
Since missing the May-July 1967 Midwest tour with the Buffalo Springfield, Neil Young has made up for that by playing 28 concert dates in Wisconsin between 1970 and 2019. A complete list follows below.
In addition to his concerts, Young has also acquired a son-in-law with Milwaukee connections. In July 2013, his daughter, Amber Jean Young, married Rajib Chowdhury. Chowdhury's father, Abdur, was the chair and professor of economics at Marquette University, and he lived in Menomonee Falls.
The younger Chowdhury attended Brookfield Academy and is an investment banker in San Francisco. Neil's daughter is an artist who designs mixed media objects on paper, often incorporating text.
According to the Milwaukee Journal Sentinel, Neil and Pegi Young, Amber's mother, were in Milwaukee for a few days in late-May 2013 for several pre-wedding events prior to the wedding in San Francisco.
Neil Young Concert Appearances in Wisconsin, 1970-2019
(Includes date, band/solo, venue, city and notes)
July 7, 1970 — CSNY, Dane County Memorial Coliseum, Madison (second CSNY tour, next-to-last stop)
Jan. 4, 1973 — Neil Young & the Stray Gators, Dane County Memorial Coliseum, Madison (Time Fades Away Tour, first stop)
Jan. 5, 1973 — Neil Young & the Stray Gators, Milwaukee Auditorium, Milwaukee (Time Fades Away Tour, second stop)
July 21, 1974 — CSNY, County Stadium, Milwaukee (Reunion Tour)
Nov. 14, 1976 — Neil Young & Crazy Horse, Dane County Memorial Coliseum, Madison (Night before Chicago Auditorium, which has been bootlegged)
Oct. 16, 1978 — Neil Young & Crazy Horse, Dane County Memorial Coliseum, Madison (Rust Never Sleeps Tour)
July 9, 1983 — Neil Young & the Shocking Pinks, Alpine Valley, East Troy
Sept. 21, 1983 — Neil Young & the Shocking Pinks, Dane County Memorial Coliseum, East Troy
Oct. 12, 1986 — Neil Young & Crazy Horse, The MECCA, Milwaukee (Live in a Rusted Out Garage Tour)
Sept. 4, 1987 — Neil Young & Crazy Horse, Alpine Valley, East Troy (Life Tour)
Aug. 14, 1988 — Neil Young & the Bluenotes, Marcus Amphitheatre, Milwaukee
Jan. 24, 1991 — Neil Young & Crazy Horse, Bradley Center, Milwaukee (Smell the Horse Tour)
Nov. 14-15, 1992 — Neil Young, Riverside Theater, Milwaukee (Solo)
Aug. 14, 1993 — Neil Young with Booker T and the MGs, Marcus Amphitheatre, Milwaukee
Aug. 2, 1997 — Neil Young & Crazy Horse, Alpine Valley, East Troy (HORDE Festival)
May 17, 1999 — Neil Young, Riverside Theatre, Milwaukee (Solo)
April 17, 2000 — CSNY, Bradley Center, Milwaukee (CSNY2K Tour)
Sept. 3, 2000 — Neil Young with Friends and Relatives, Marcus Amphitheatre, Milwaukee (Music to Head Tour)
March 11, 2002 — CSNY, Bradley Center, Milwaukee (Tour of America)
June 19, 2003 — Neil Young & Crazy Horse, Marcus Amphitheatre, Milwaukee (2003 Greendale Tour)
March 2, 2004 — Neil Young & Crazy Horse, Milwaukee Theatre, Milwaukee (2004 Greendale Tour)
Sept. 6, 2006 — CSNY, Marcus Amphitheatre, Milwaukee (Freedom of Speech Tour)
July 30, 2010 — Neil Young, Riverside Theater, Milwaukee (Solo)
Oct. 2, 2010 — Neil Young, Miller Park, Milwaukee (Farm Aid)
July 5, 2015 — Neil Young with the Promise of the Real, Marcus Amphitheatre, Milwaukee
Jan. 23, 2019 — Neil Young, Riverside Theatre, Milwaukee (Solo)
Sept. 21, 2019 — Neil Young with the Promise of the Real, Alpine Valley, East Troy (Farm Aid)
Steve Marovich is a longtime fan of rock and roll, pop and folk music and has seen about 116 shows, dating back to a Peter, Paul & Mary show in Kalamazoo, Mich., in 1964. While he never got to see Buffalo Springfield, he saw Crosby, Stills, Nash & Young at Milwaukee County Stadium in July 1974, has seen Richie Furay once, the Stills-Young Band once, Stephen Stills twice and Neil Young seven times, including most recently at the Riverside Theatre in Milwaukee in January 2019.