Hundreds of area residents descended upon Fountain Plaza Friday evening to witness the city's Christmas tree lighting and celebrate the holiday season.
The "Lightin' Up" event was led by City Council President David Bogdala and Santa Claus outside the Kenosha Public Museum. This year's Christmas tree was donated by Kenosha residents Penny Stage and Rob Walker. The 60-foot tree was adorned with over 1,200 bulbs.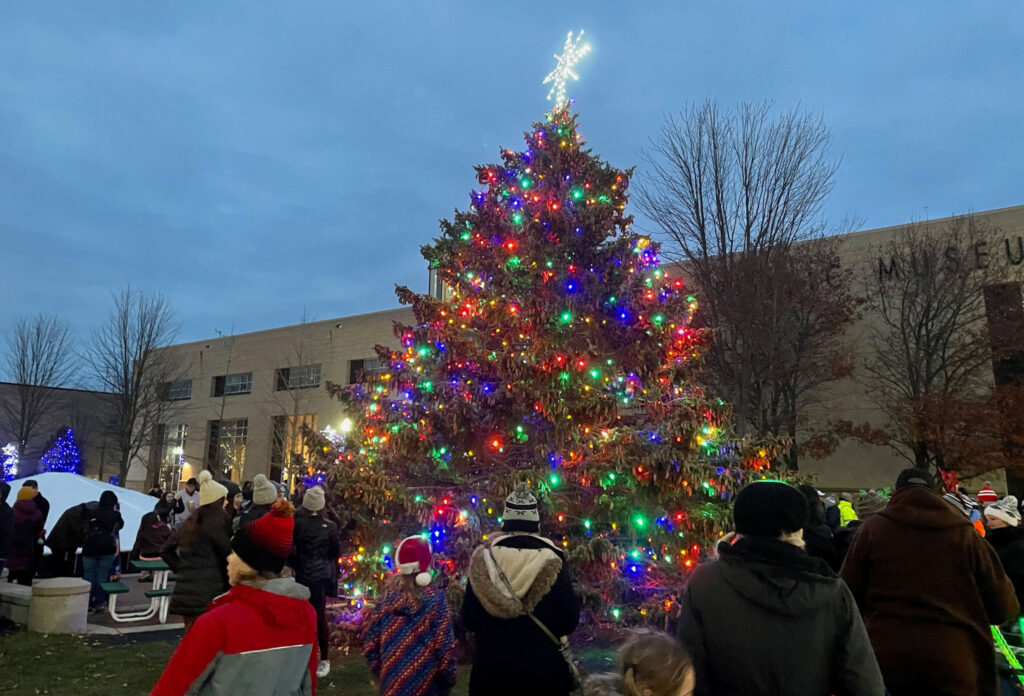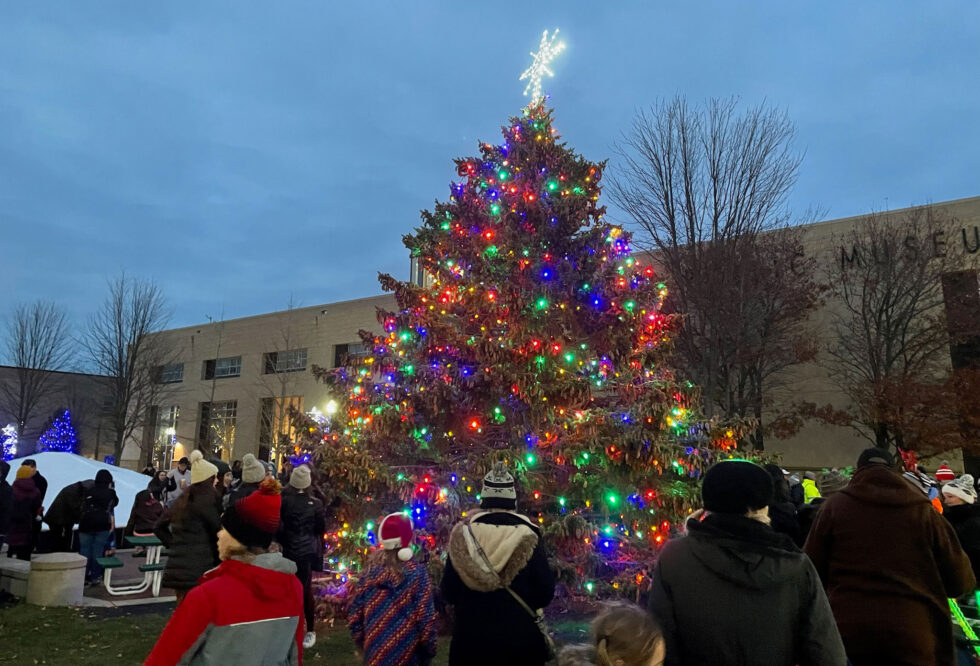 The event was cancelled last year because of the COVID-19 pandemic. Folks were making up for lost time Friday.
"This year was even more special than any other year in the past," Bogdala said after the "beautiful" tree was illuminated.
"Everything this city's gone through in the last year, to have this event back means so much to everybody. … This is Kenosha. I wish that more of the national media would cover things like this. This is what it means to be in Kenosha. I couldn't wait to get down here."
Siblings Kim and Casey Strecker were in attendance. Casey Strecker, a Kenosha native who now resides in Minneapolis, was back in town to visit family for Thanksgiving.
"It feels great being back here. This is Kenosha. People come together and celebrate," Casey Strecker said. "It's quintessential Kenosha."
Kim Strecker said they met Mr. and Mrs. Claus during the tree lighting. The Streckers planned to head to the Christmas Lane neighborhood on the city's south side to view the brightly lit homes after the tree lighting.
"Everybody was very pleasant and just happy to be out and about," Kim Strecker said.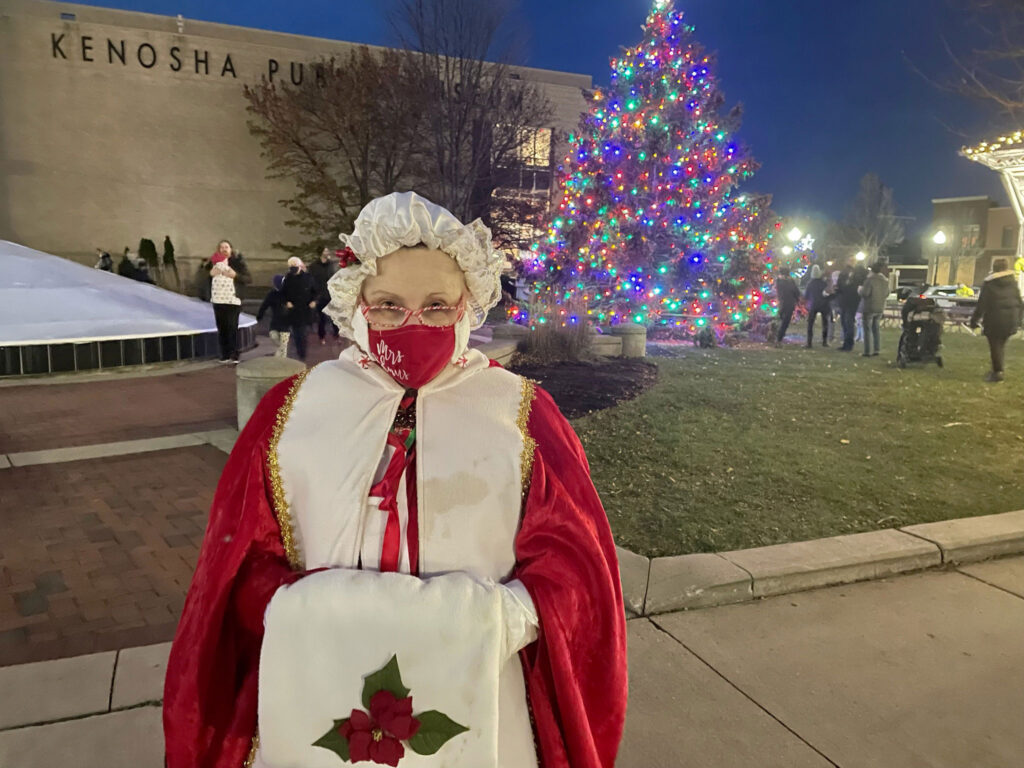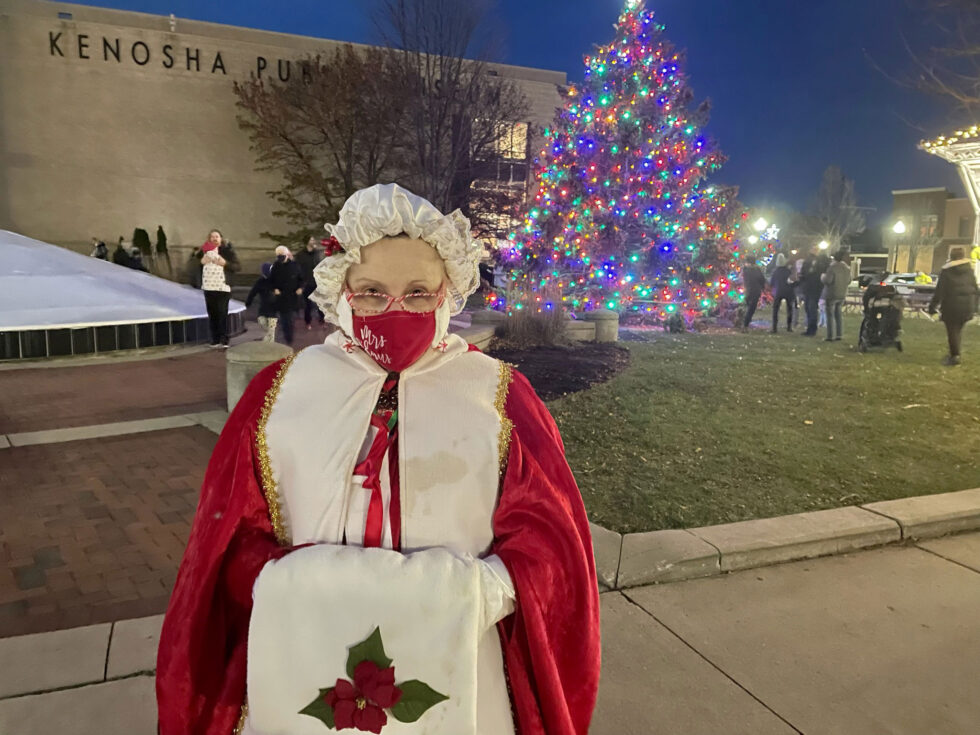 Vicki DuMez portrayed Mrs. Claus at the celebration.
"I missed this so much," she said. "I wasn't able to be here last year because of the pandemic and it was so sad. I missed the kids and talking to all the adults. Everyone is happy and the tree is gorgeous. There's magic in the air."
Racine couple Karla Peterson and Steven Grant brought their 9-year-old daughter Naomi Grant to the event. Naomi was excited to meet princesses Anna and Elsa from Disney's "Frozen."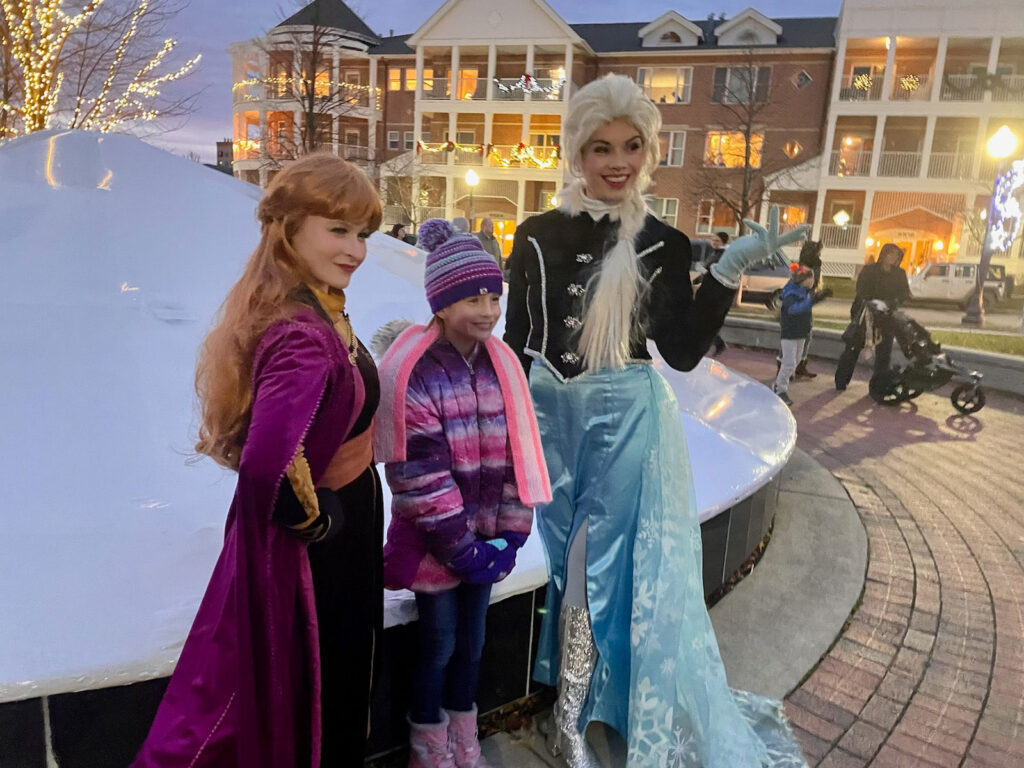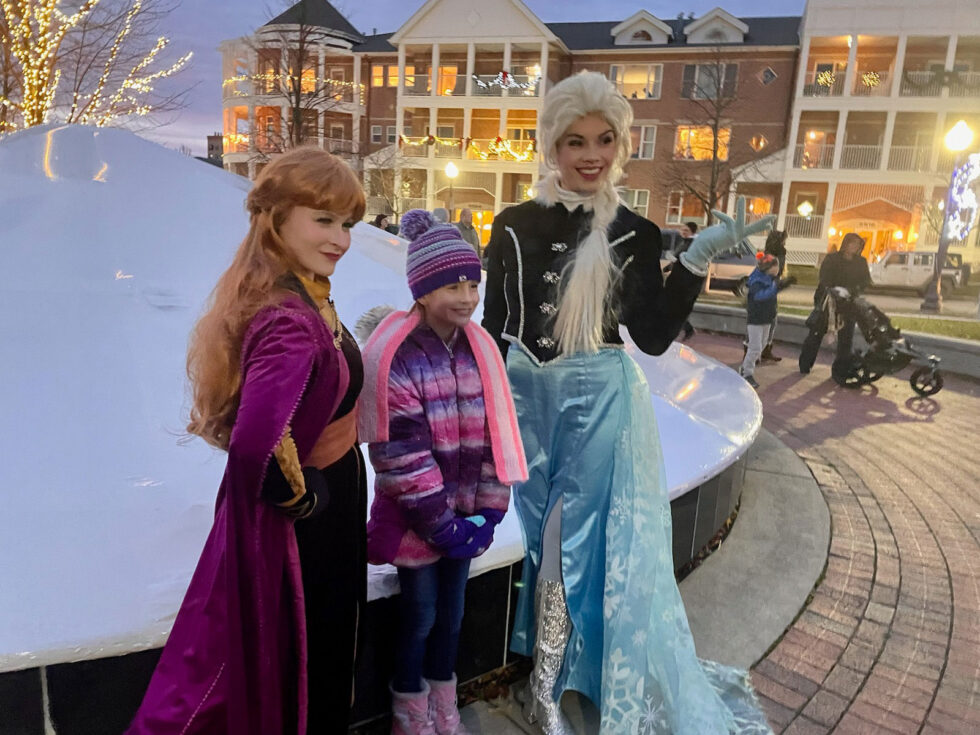 "It's awesome the city does this. I get to support this community. It brings people together," Grant said.
Katie Soderlund, a representative with Fairytale Birthday Company, said the queue of little girls hoping to meet Anna and Elsa was "full of excitement."
"It's so much fun," she said. "It was amazing."