The Restaurant:
Slip 56, 506 56th St., is a classic pub and grill with a chic atmosphere and focus on traditional Italian offerings in addition to quality bar fare.
The Featured Dish:
Reuben Pinsa Romana — A Roman-style pizza with corned beef, swiss cheese, sauerkraut and Thousand Island dressing.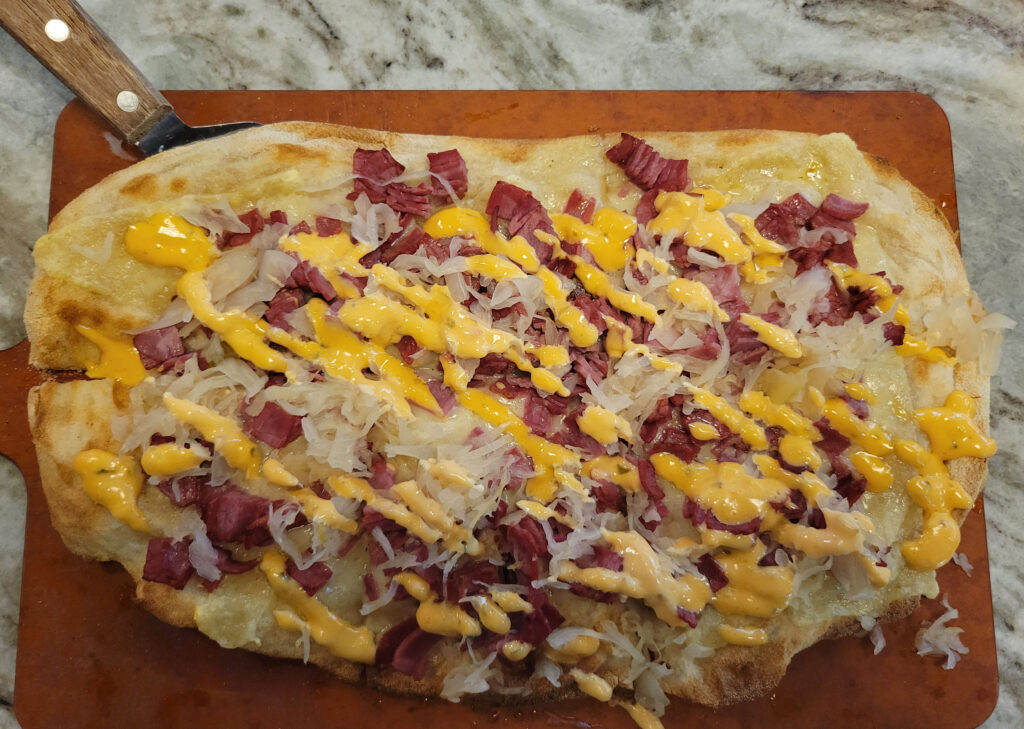 The Flavor and The Story:
While there is absolutely no shortage of great pizza in Kenosha, Slip 56 is the only local eatery with a distinctly Roman version of the world's favorite food.
Pinsa Romana bread is named after the technique of stretching and pressing down of bread dough and the end result falls somewhere between what you'd expect from pizza crust and its breadier cousin, focaccia.
Due to specific preparation and a higher water concentration, the pinsa dough bakes into a light and fluffy base for all your favorite toppings … traditional or otherwise.
While there are plenty of classic Italian Pinsa offerings at Slip 56, they also venture outside the box with pinsa versions of classic American fare including the delicious Reuben Pinsa.
This riff on the Reuben is absolutely delicious and complemented well by the unique preparation of the base upon which the toppings sit.
The pinsa dough is crisp on the outside while soft on the inside and the flavorful grain mixture of the dough becomes a great substitute for the traditional rye bread.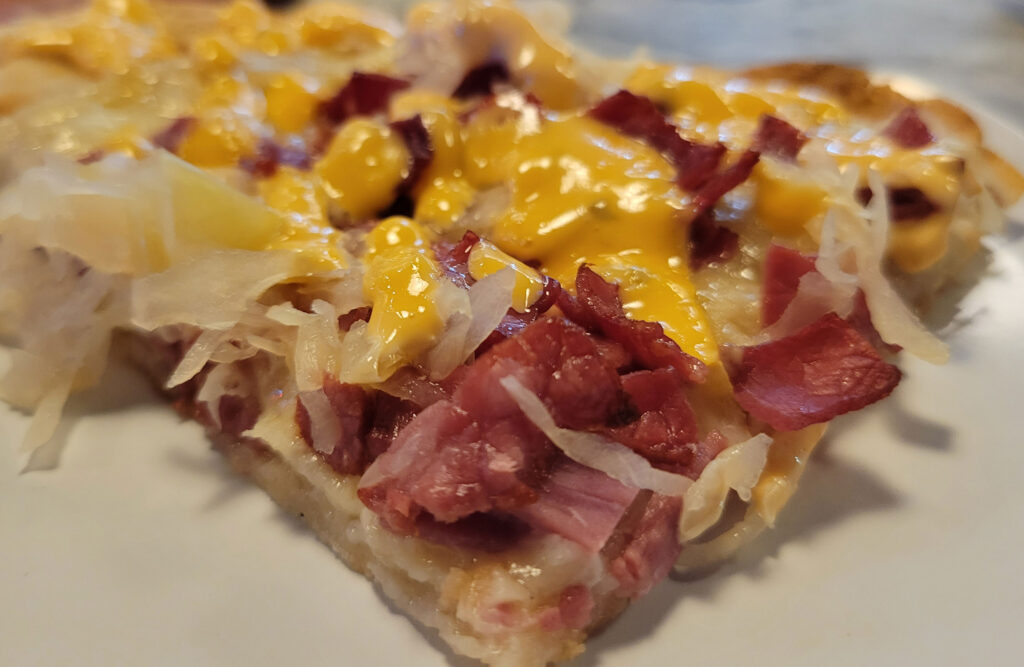 Atop the bread is a generous helping of succulent corned beef diced into perfect bite size portions, a drizzle of Thousand Island and the perfect amount of sauerkraut to balance out the other savory and sweet flavors.
We ordered the pinsa as an appetizer before realizing that the portion sizes at Slip 56 are absolutely huge. We couldn't finish our entrees, but we didn't leave a crumb of pinsa behind.
The Reuben Pinsa Romana is available every day and priced at $14.50.
Slip 56 is currently open for dine-in and also accepts carryout orders. You can view this dish and the entire menu at Slip56.com.
.