On this date (Nov. 19) in 1966, Kenosha was well-represented in college football's "Game of the Century."
St. Joseph graduate Tom Regner was the starting left guard for top-ranked Notre Dame in its iconic 10-10 tie with No. 2 Michigan State in East Lansing, Mich.
Because Notre Dame did not participate in bowls then and Michigan State would not be going to the Rose Bowl due to the Big Ten's no-repeat rule, this battle of undefeateds was seen as a de facto national championship game.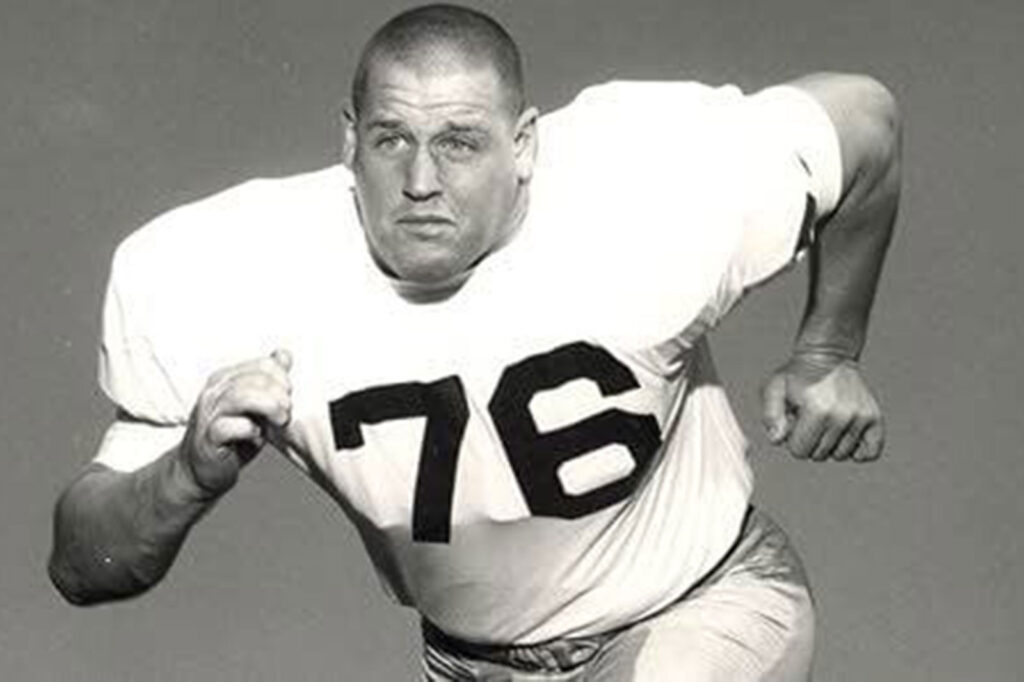 The hype leading to the game, which is commonplace today, was unprecedented then.
"The week of that game was unbelievable from the standpoint of interest," Notre Dame coach Ara Parseghian said in a feature on the school's website. "We were having press conferences every day after every practice. It got to the point where I didn't know what I was going to tell the press from one day to the next because they were there all the time."
Regner, who is listed at 6-foot-1 and 235-pounds on pro-footballreference.com, was outstanding in this epic clash.
The Kenosha native was part of an offensive line that kept Notre Dame in the game despite injuries to one of its own, center George Goedekke, and All-Americans Nick Eddy (running back) and Terry Hanratty (quarterback).
So good was his performance, Regner, a nine-time letterwinner at St. Joseph, was awarded a "game ball" by Parseghian. The picture of Parseghian handing Regner the ball and the ball itself were proudly displayed in Regner's home for years, according to a 2014 Kenosha News article.
"That was one of the highlights," longtime St. Joseph athletic director Frank Matrise said in the News. "That really was an outstanding game. Bob Carbone and I both had the fortune of going to that game, and of course it was very unique and it was a hard-fought game by both teams."
The game ended in controversy with both Michigan State coach Duffy Daugherty and Parseghian playing it conservatively in the final moments. The game ended with Notre Dame running a play up the middle that didn't reach the Irish's 40-yard line.
Notre Dame ripped Southern California 51-0 the next week and was ultimately awarded the national championship ahead of No. 2 Michigan State and unbeaten Alabama.
As for Regner, he was voted a Consensus All-American and named Academic All-America in 1966.
That honor really hit home in 2006 when the school highlighted their Consensus All-Americans and Academic All-Americans at Notre Dame Stadium.
"That was a total surprise," Regner told the News. "It was quite an honor. They had a lot of things around the stadium about Consensus All-Americans and having your name inside the stadium is a great honor. Something very, very special."
The following spring he was selected in the first round (23rd overall) by the Houston Oilers, for whom he played for six seasons.
Following his NFL career, Regner opened a restaurant and worked in food sales and management with Glazier and Sysco Foods, according to his obituary in the Reno (Nev.) Gazette-Journal. He moved his family to Reno in 1984 where he worked until retirement.
Regner passed away on Nov. 13, 2014.