I found this recipe while searching for crab cake recipes, and I sure am glad that I did!
These chicken patties are not only delicious, but super simple to make. Whip up your favorite dipping sauce, or dip them in ranch dressing for a perfect dinner.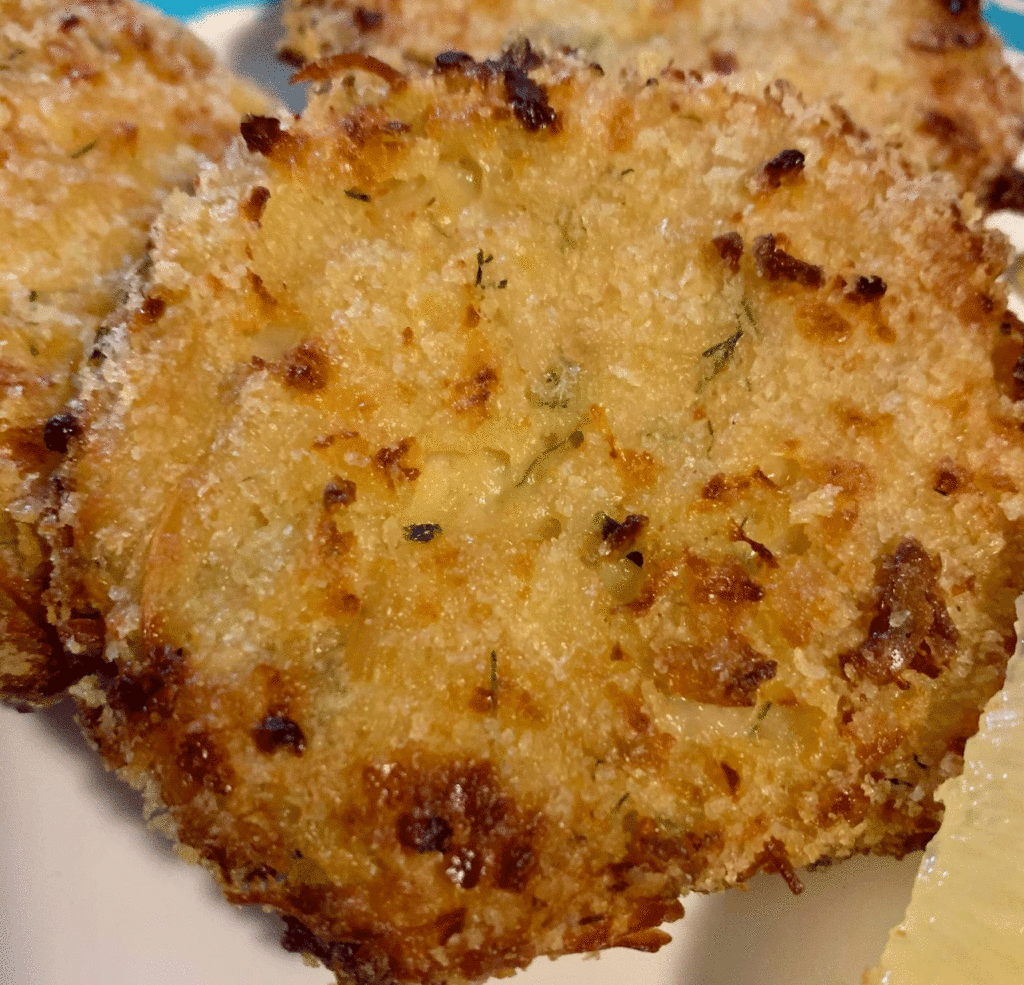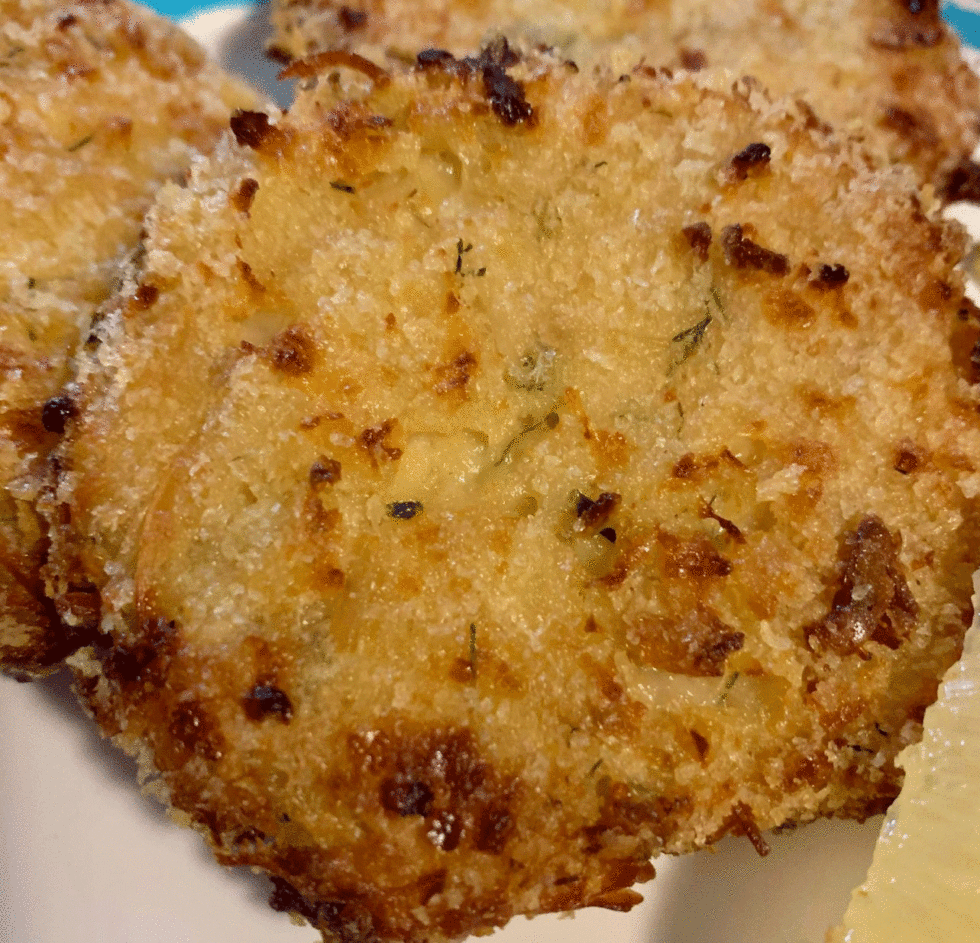 Ingredients: 
4 cups (16 oz by weight) of shredded chicken breast (canned or leftover from a rotisserie)
2 large eggs
1/3 cup mayonnaise
1/3 cup all-purpose flour 
3 Tbsp of fresh dill, finely chopped (you can always use a different herb if you'd prefer)
3/4 tsp salt
1/8 tsp pepper
1 tsp lemon zest (plus lemon wedges to serve)
1 1/3 cups shredded mozzarella cheese
2 Tbsp of oil 
1 cup panko bread crumbs
Instructions:
Mix and whisk 2 eggs, 1/3 cup mayonnaise, 1/3 cup flour, 3 Tbsp dill, 1/2 tsp salt, 1/8 tsp pepper, and 1 tsp lemon zest.
Add in shredded chicken and 1 1/4 mozzarella cheese. Stir until batter is well coated. 
Cover and refrigerate for 30 minutes. After 30 minutes, remove and separate into balls using an ice cream scoop. Press balls into 1/2-inch thick patties. Dip both side in panko.
You can either fry them in 1 Tbsp oil for 5 minutes on each side, or dab some oil on both sides and place in your air fryer. Cook at 370 degrees for 5-7 minutes on each side. If you'd prefer to not dab oil (just helps them brown) you can cook them without the oil for fewer calories. 
When patties are cooked, sprinkle salt and squeeze some lemon over them. Enjoy with or without your favorite dipping sauces. Serve warm and enjoy!