Melvin Gordon III has never forgotten the place he calls home, where he grew up to become a four-star high school recruit, a Heisman Trophy finalist and NFL Pro Bowler.
It all started at the Boys & Girls Club of Kenosha.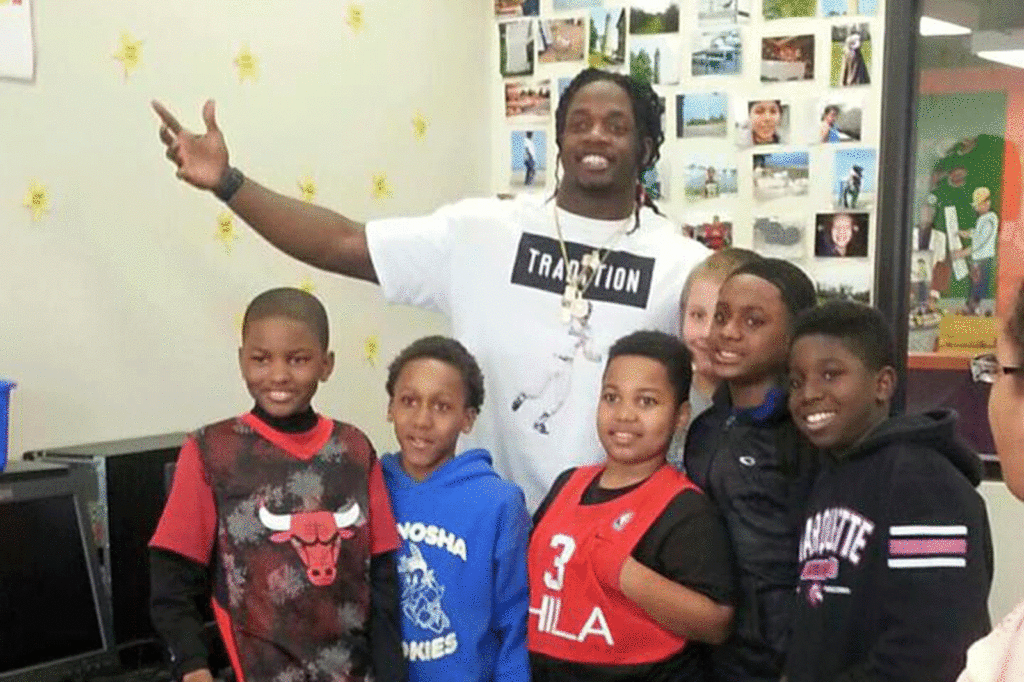 The Bradford High School graduate is returning home for a special appearance from 4 to 7:30 p.m. Friday (Nov. 19) at the Boys & Girls Club of Kenosha, 1330 52nd St. The event is free and open to the public.
"I try to stay connected to the community here in some fashion because this is where it all started," Gordon said in a past visit to Kenosha. "The Boys & Girls Club made me the man I am today so it's only right that I give back to the people who deserve it."
The event features an autograph session ($25 per person), raffle prizes (including two tickets to a Broncos' home game), giveaways (including two $500 shopping sprees), adult gift baskets (including Thanksgiving dinners) and music from DJ Mr. 262.
Children ages 6-and-up receive a free goody bag (while supplies last).
"We are beyond excited to welcome Melvin back to the Boys & Girls Club of Kenosha," said Tara Panasewicz, Boys & Girls Club of Kenosha CEO. "He and his family have done so much for the club and words cannot describe how grateful we are for their support.
"I, personally, am so proud of how Melvin continues to give of his time and talent to better his community. He's making a positive impact and that is special and very much appreciated."
In his second season with the Denver Broncos, Gordon scored the 63rd touchdown (49th rushing) of his NFL career in last week's 30-16 win at Dallas. The Broncos (5-4) host Philadelphia (3-6) at 3:25 p.m. on Sunday (Nov. 14) before entering their bye week.
Gordon, 28, was a Pro Bowl pick with the San Diego Chargers in 2016 and 2018.