Hundreds of area residents took part in the 30th Annual Pasta for the Shalom Center benefit Sunday.
The event helped raise vital funds for the local nonprofit's food pantry, shelter and soup kitchen housed at 4314 39th Ave.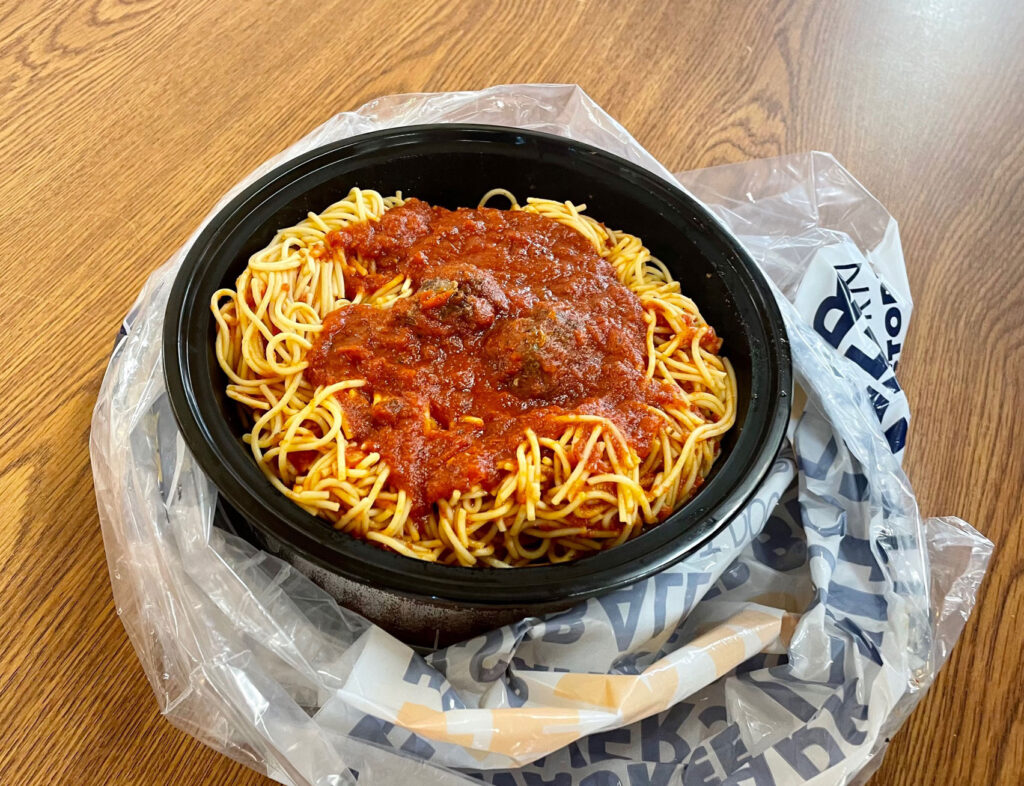 For the second year in a row volunteers handed out steaming bowls of spaghetti and meatballs at a makeshift drive-thru at St. Mary's Lutheran Church, 2001 80th St., to help curb the spread of COVID-19.
"It's been going great and we're very appreciative of the community support," said executive director Tamarra Coleman.
"It's our second year having to do drive-thru because of COVID, but hopefully next year we'll be back in person and dining inside. … People understand the situation and the circumstances even though they're used to coming inside because of the number of years we've done it inside."
Barilla donated 200 pounds of spaghetti, Kenosha Beef, 3111 152nd Ave., donated 300 pounds of meat and Ruffolo's Special Pizza 2, 3931 45th St., donated 40 gallons of red sauce. About a dozen Kenosha Unified School District students volunteered their time to help hand out meals.
"It's one of the largest fundraisers we do each year," Coleman said. "We help a lot of people. We had a little over 18,000 shelter nights last year just through our shelter. We're keeping people off the streets, keeping people warm and giving them a chance to regroup. It's important to us. And, of course, we have our soup kitchen and pantry. COVID took a toll on us but we keep on truckin.'"
Coleman said the nonprofit experienced a sharp increase in requests for food from its pantry during the pandemic.
"In our pantry, we went up 26 percent between 2019 and 2020 with just the number of people needing our services," she said.
Dustin Beth, the center's director of development and community engagement, said Sunday was "a good time."
"It's fun. It's always fun — especially after 30 years of doing this," he said. Beth said 100 percent of the funds raised go "right back into our programs."
He also thanked the folks who have volunteered over the last three decades.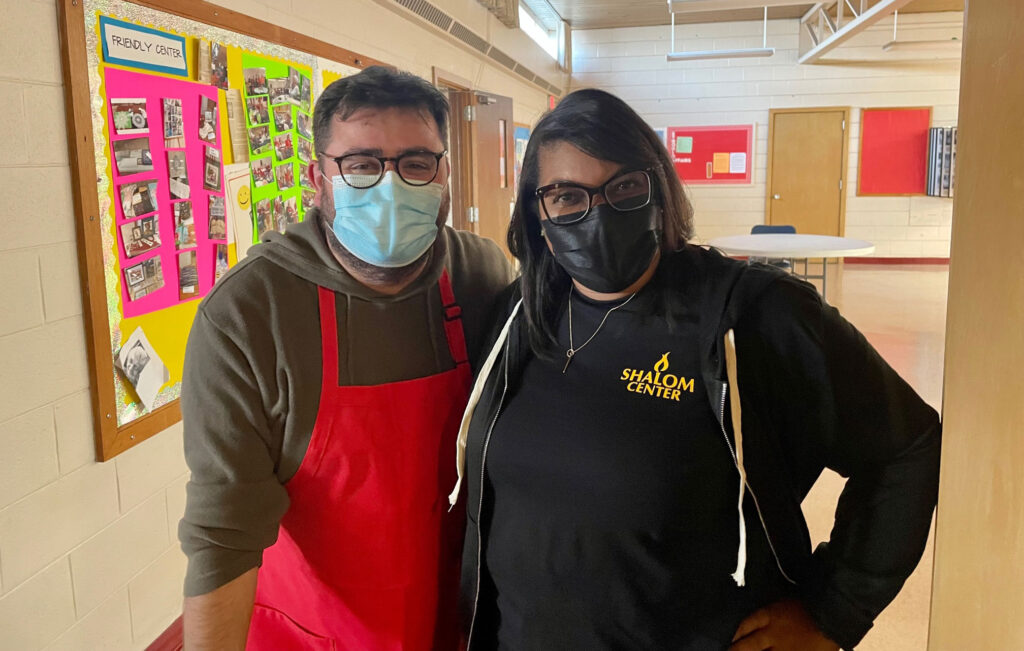 "The people who are in our kitchen have been here since the beginning of the event — the people who roll the meatballs and have been volunteering at this time-tested event," he said. "We don't see many events that have been going on for 30 consecutive years. … When we ask the community for help they respond."
Melanie Ogren, a fifth grader at Bristol School, volunteered with her mother, Becky Ogren.
"It feels good," said the girl who served as a food runner.
Becky Ogren said her family has been more than happy to volunteer over the last four years "for such a good cause."
Tickets were $10 each and the event also included a silent auction and bake sale.