Have you noticed since the weather has gotten cooler that certain people you know have begun to act differently?
Maybe they're distracted or caught daydreaming more than normal. Well, that's because it's full on fall in Wisconsin now and that means the days have been getting shorter and the air is getting crisper.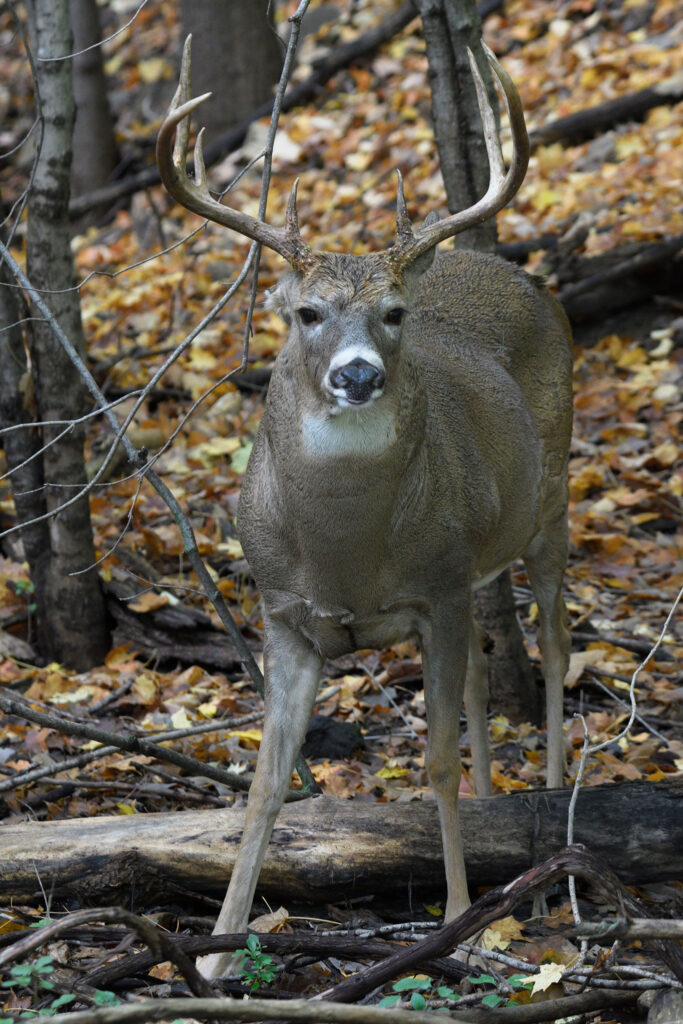 This annual change of atmospheric conditions has an effect on Wisconsin's hunters who are slowly beginning to squirm with anticipation for the upcoming deer hunting season.
They know the crops are coming off the fields and the woods are opening up. Frost is coming and the deer will soon be in the rut and bucks throughout the state are going to lose their minds chasing doe around trying to propagate future generations of the species.
These cues bring on visions of the legendary 30-point buck wandering unsuspectingly in front of their stand and the bragging rights that buck will bring them in future deer-hunting lore. It's a thought many a hunter has a hard time getting out of their head during this time of the year.
Bragging rights are only a small part of the deer-hunting ritual, though, and here's why.
Deer hunting in Wisconsin truly has become a fundamental tradition that has grown throughout the history of the state to become part of the very identity of the Wisconsin people. The annual pilgrimage is thought out for weeks in advance and discussed between participants in order to ensure that friends and family have the best opportunity to bond and participate in the hunt.
The very contours of the tradition require a certain amount of coordination in order to maintain a positive relationship between humans, whitetails and the habitat that sustains them and other wildlife. Also, you don't want everyone bringing chili to deer camp!
In Wisconsin, hunting is really about appreciation and gratitude when you come right down to it. I say this because in nature we are all equals, no matter how rich or poor you are, or what you've accomplished in life. While out in the woods, we're just another hunter hunkering down in hopes that a big buck is going to cross your path.
Hunting will teach you humility, the virtue of patience, and a deep appreciation for all creation. Bundle that with the value of spending time with family and the tradition of it all, and it's no wonder these values become part of what makes us Wisconsinites.
It's not really the thrill of the kill that draws most of us to hunting. It's the value of that time spent in the cold November woods hunting alongside your relatives and friends and sharing a bond that transcends the pulling of a trigger. A bond will forever live in our memories once those who have taught us this great tradition have passed on.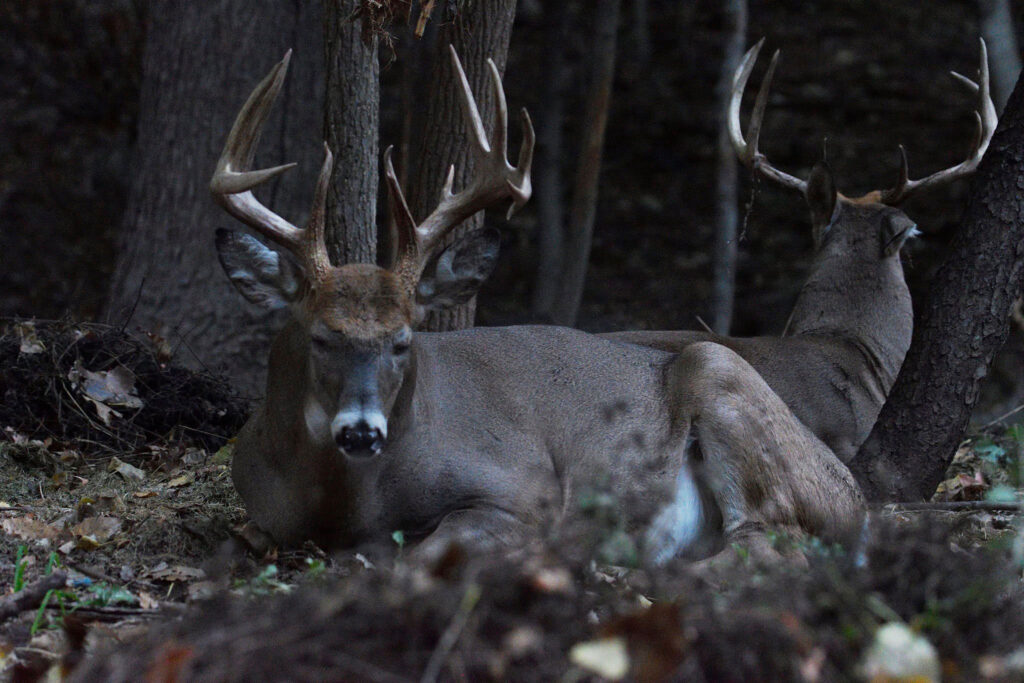 The pictures I have included in this article were taken by a friend of mine in southeastern Wisconsin. Mike Thayer is a great wildlife photographer who walks the wood lots and forests of southeast Wisconsin photographing the wildlife he sees there. He has captured some truly outstanding bucks in these photographs — bucks that should get every Wisconsin deer hunter motivated to get out into their deer stands.
All of the bucks pictured here are from this year, so who knows, you may be one of the lucky ones who bags one of these monsters. Good luck to you all in the upcoming hunt. I sincerely hope you all get a chance at something and enjoy your time back amongst the nature of Wisconsin.
Here's a quote and a recommendation for some reading material. It might even make good reading at Deer Camp. Take care!
"The real hunter doesn't slam car doors and clank off into the woods. He pays attention to breezes, he notices rubbings, and he sees a variety of distances from food to resting areas and watering spots. He puts all this information together and uses it at the right time of day, quietly and with that special alertness, that sixth sense, and he sees deer. If he chooses to shoot or not, if he wants a trophy or roast venison, that is his final option, but he has derived his basic satisfaction from solving the problem." — Gene Hill, from "A Listening Walk"  (available on Amazon)