ZION, Ill. — An area haunted house promises more scares throughout the fall and winter. 
Dungeon of Doom, 600 29th St., will host "Blackout" on Friday (Nov. 5) and Saturday (Nov. 6) at it's 45,000 square-foot space about 15 minutes south of Kenosha County.
During "Blackout" guests will take part in the legendary 60-minute Dungeon of Doom haunted house experience in complete darkness with only a single glow stick to guide their ways. Attendees must sign a waiver to take part in it.
Co-owner Peter Koklamanis said "it will be really creepy" because "shadows become alive." Guests won't know what's a prop and what's an actor. The sirens, smells and screams promise to be disorienting.
The "Sub-Thermal" event will be held Dec. 17-18.
"Sub-Thermal" will be the company's first-ever winter attraction. The two-night event will completely transform the entire haunted house into something unrecognizable, as if "hell has frozen over."
"It's a totally immersive event. It's as if there was an apocalypse in the winter time. Rather than us having Christmas, we're having an apocalyptic Christmas," Koklamanis said. "Santa didn't make it. It's going to be cold and the killer crew will have been taken over by this sub-thermal creature."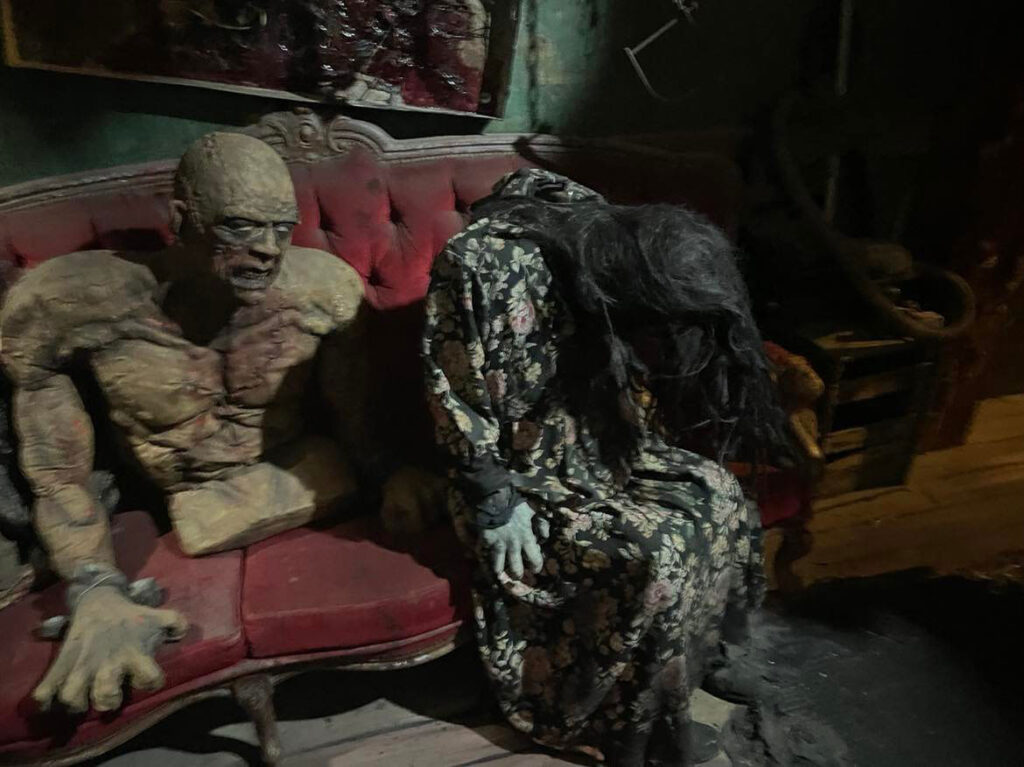 Co-owner Tony Relken said the event "takes place many years in the future" and the only people left "are the morphodite people who dwell below."
Tickets for both special events can be purchased here.
Koklamanis said he trains their dedicated crew of about 80 actors to "be engaged and very close" to guests so they "startle them and not just do theatrics."
"Our recipe evokes fear because we do not allow our actors to be in front of the customers until the timing fits," Koklamanis said. "Our actors get really close to you. … Dungeon of Doom is well known for its heavier scares. Our actors are veterans. We have a lot of people with five to 12 to 15 years of experience."
Relken helps build and design the custom sets. He said "the scares are built into the design" of the dungeon.
"I want people to say, 'What the ****!'" Relken said during a tour of the dungeon.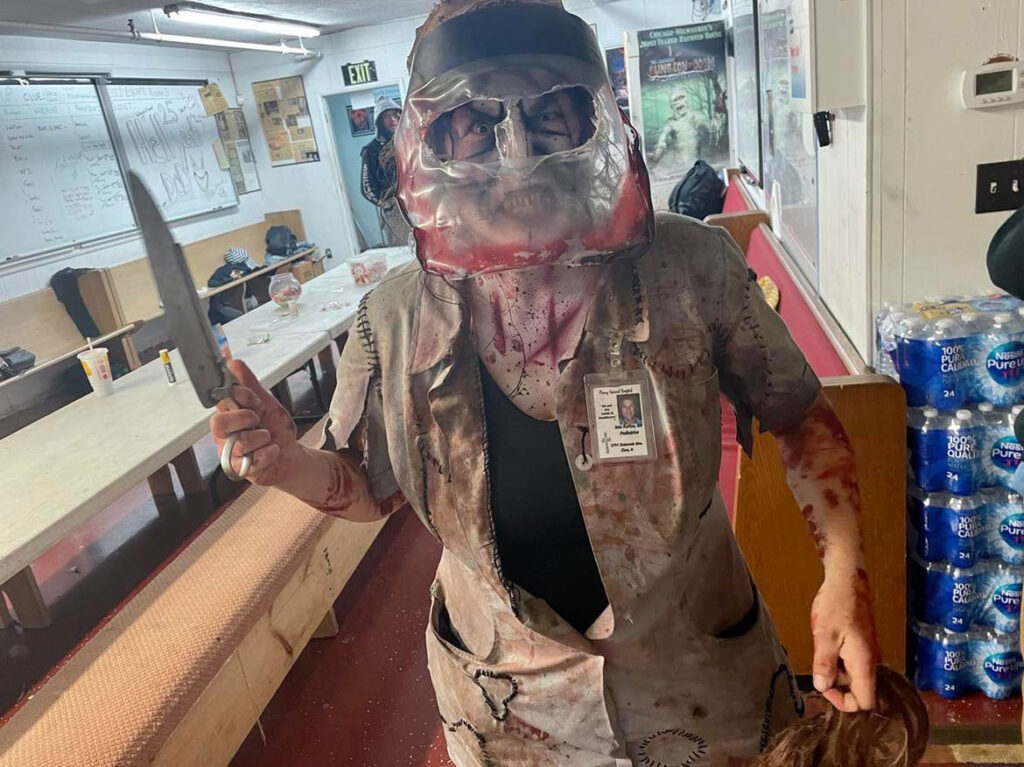 Amy Long has served as an actor with the company for 13 years.
"I love scaring people!" said Long, who portrays nurse Ima Kutter in the hospital portion of the dungeon. "I love this. This isn't a job for me. … It's all adrenaline."
Crowds back after COVID-19
Koklamanis said folks are excited to be back after a "very tough" 2020.
"It's been excellent this year, we've been killing it. We had thousands of people here last weekend," Koklamanis said. "It's a genre that doesn't exist in any other way. Haunters are a special breed of people."
Relken expressed similar sentiments.
"The customers are ecstatic to get back to what their normal is," he said. "Their normal was to come back to the dungeon. They couldn't wait to get back."