Kenosha's spookiest garage returns for a two-day appearance this Halloween weekend.
The Haunted Parlor, a free, family-friendly exhibit, is open from 4 to 9 p.m. on Saturday and Sunday (Oct. 30-31) at 4451 67th St.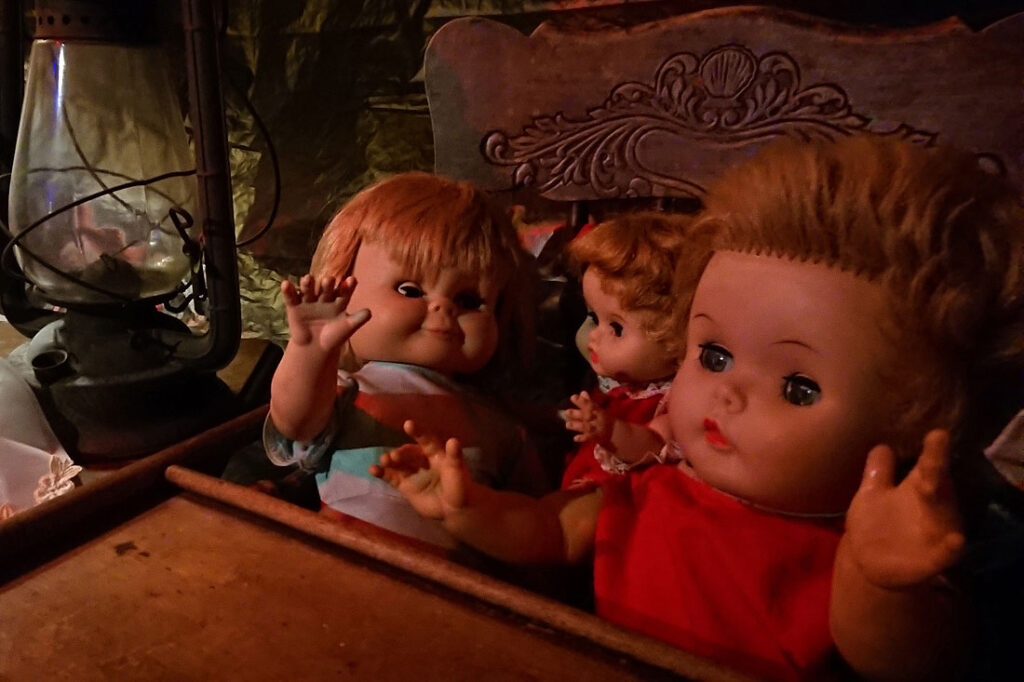 The two-car garage is located at the home of Ross and Cheryl Gunderson. For the past 12 years, their son Aaron Gunderson has transformed the space into a haunted museum filled with spooky displays, custom lighting and video and props from all over the world.
"People come from all over to visit and look at all of the stuff," Aaron Gunderson said. "It's all about doing something for the community. People enjoy it."
Kids can stop for candy and visit the exhibit, which typically takes about 10 to 15 minutes to tour.
The event was cancelled last year due to COVID-19.
Aaron Gunderson, a graphic designer at Kenosha Public Library, said he typically takes the entire week off before Halloween and takes over his parents' garage.
For the first time ever, the display will be a two-day event due to Halloween falling on a weekend.
"I rent a U-Haul and take about two days to set everything up," Gunderson said. "I'm a perfectionist, so everything has to go in just the right place."
Gunderson, a 2003 Bradford High School graduate, said his parents typically don't mind his Halloween handy work.
"I think they know to stay out of the way," Gunderson said. "Halloween has always been a passion of mine. My parents love to see all of the people who come visit and to see the costumes. For them, it's just fun for them to talk to everyone."
Trick-or-treat will be held from 4 to 7 p.m. Sunday (Oct. 31) in the city of Kenosha.