When Sweet Corner recently departed from its original location at 3424 14th Ave., the popular ice cream shop "promised to do everything possible to keep something delicious in the space."
Sweet Corner made good on that promise.
Led by Marty Perez and her family, Smarty's Sweets & Treats held a wildly successful grand opening Sunday (Oct. 16).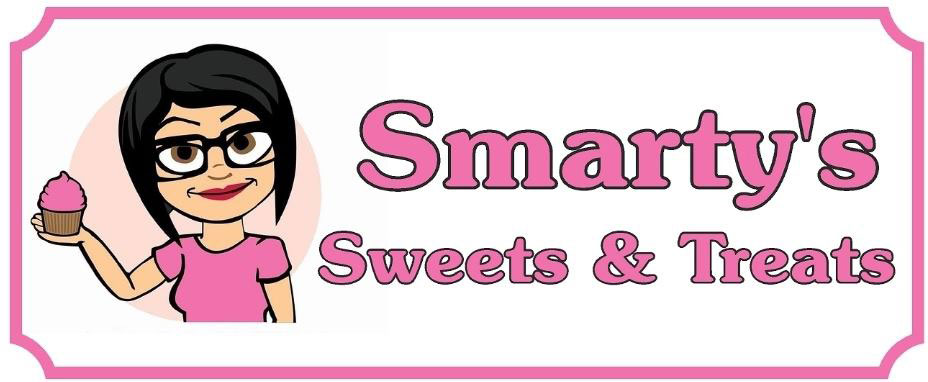 The shop, which will be open Friday (5-8 p.m.), Saturday (1-6 p.m.) and Sunday (1-6 p.m.) for the time being, sells cupcakes, caramel apples, coco bombs, ice cream, a variety of boba teas and other goodies.
"It was great – a lot of people," said Perez, who handles most of the baking duties. "I ran out of cupcakes. I ran out of cake pops. Everything sold out – and a lot of ice cream. We were so exhausted (Sunday night)."
A champion in her community, Perez has been selected as the Kenosha.com Kenoshan of the Week.
Married to Jesse for 34 years, the couple have three children – Vanessa (32), Gabby (27) and Alex (20).
"I want my kids to eventually take it over," Perez said. "I'll do most of the hard work, the baking, but I want them to run it and handle the business."
While customers are more than welcome to leave a tip, the family-owned operation, which is assisted by extended family members (aka "guest workers"), has plans for that money.
"At the end of the month, we'll donate it to somebody," Perez said.
For the past seven years, Perez has worked full-time as a surgical nurse at the Wisconsin Specialty Surgical Center where she manages the OR. Prior to that, she worked for UnitedHealthcare for 16 years.
Previously known as Smarty Cakes, Perez, who "has been caking for about 10 years," used to operate downtown with Scoops and Elsie Mae's making custom cakes.
As for the name of her business?
"Smarty's is me," she said. "One of my doctor's used to call me 'Smarty Pants' so I became 'Smarty R.N.' Then it became Smarty Cakes."
The name was changed to Sweets & Treats due to the expanded menu.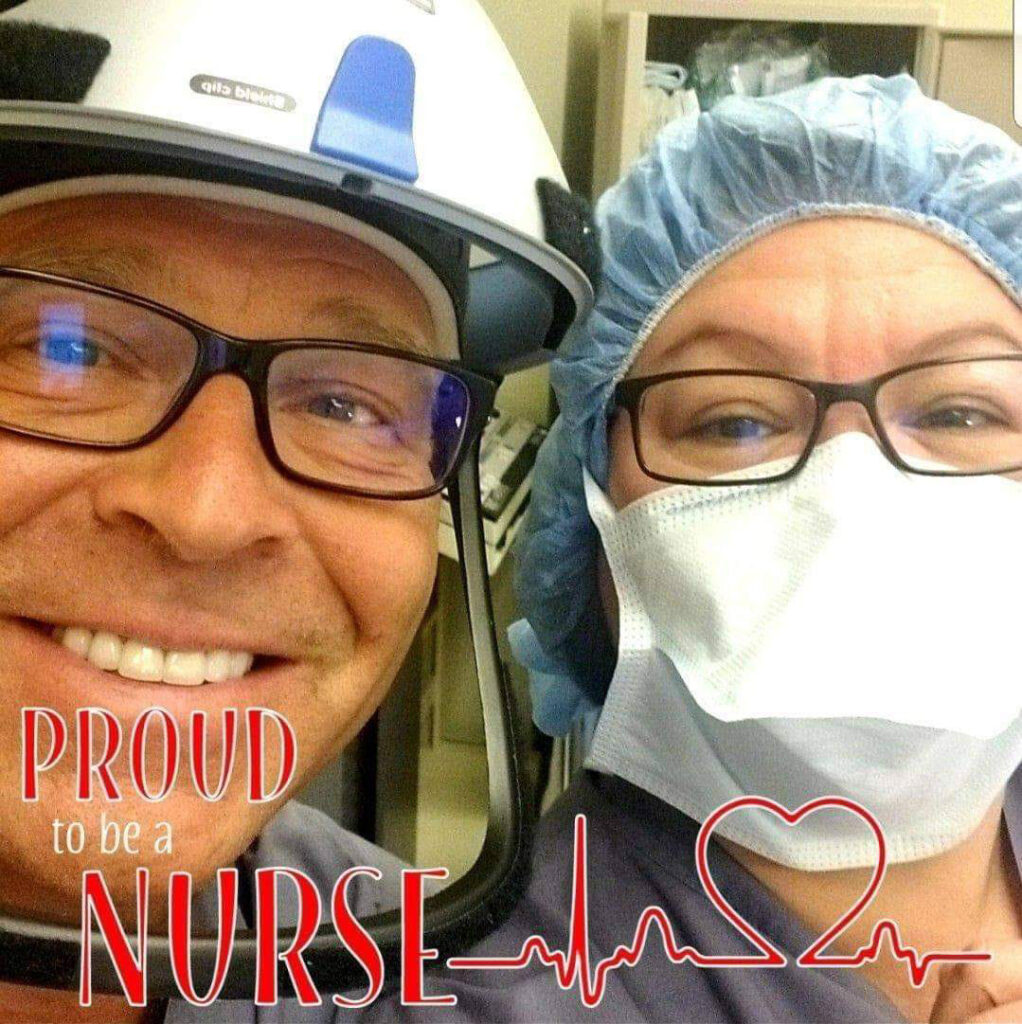 As one might expect, "Smarty R.N." has been a universally loved co-worker over the years thanks to her ability to bring in tasty treats for all to enjoy.
"They're very excited, so supportive," Perez said about her co-workers.
Dan and Felicia Pavlica, the previous Sweet Corner owners, sold their second location (4919 60th St.) to Steve Koellner recently. While it will continue to be called Sweet Corner, it is now closed for the season.
"When Sweet Corner first opened, we were talking about doing something, but never did," said Perez, who graduated from Bradford High School with Dan Pavlica. "Dan said, 'Marty, just pull the trigger and get in here.' That's what happened. It was kind of a last-minute thing."
As if she wasn't busy enough, Perez is helping lead an annual Coats for Kids drive along with PlaySpace and Uke's Harley-Davidson. New or gently used mittens, gloves and hats can be dropped off at all three locations until Nov. 27.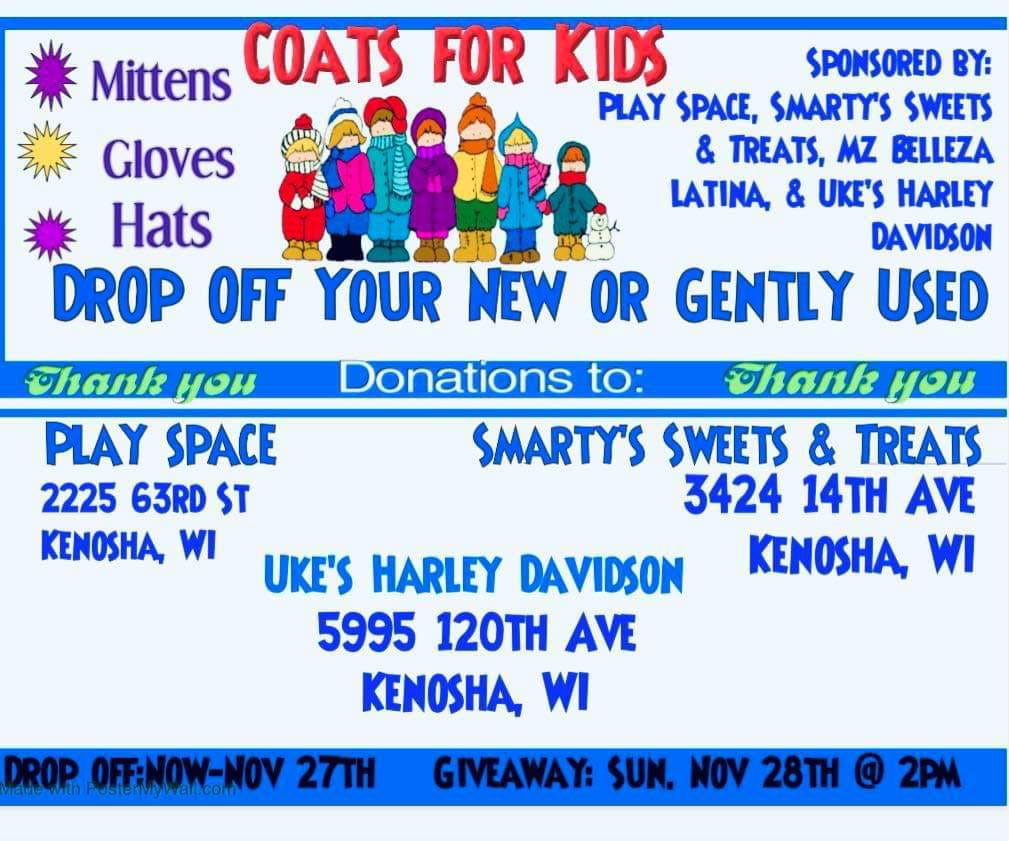 "She does a lot of partnering with other businesses to bring positive things to the community," said Joshua Ferguson, who owns PlaySpace with his wife Charrie.
In late-August, Perez and her daughter Gabby, who is Miss Wisconsin Belleza Latina, did their part in a Back to School Supply Giveaway at PlaySpace.
"I love doing things for kids," Perez said. "I just feel so blessed. Our kids are so blessed. I love doing it for the kids."
NOTE: To nominate a Kenoshan of the Week click here or email Andrew@Kenosha.com.