"She'd always loved Halloween. A magic night. A night when anything could happen. Monsters could be real. Magic could whisper in the air." — Cynthia Eden, author of Paranormal Suspense
How many of you remember what Halloween was like when you were a kid?
For me, the memories of dressing up and going out for Trick or Treat will forever be one of my fondest childhood memories.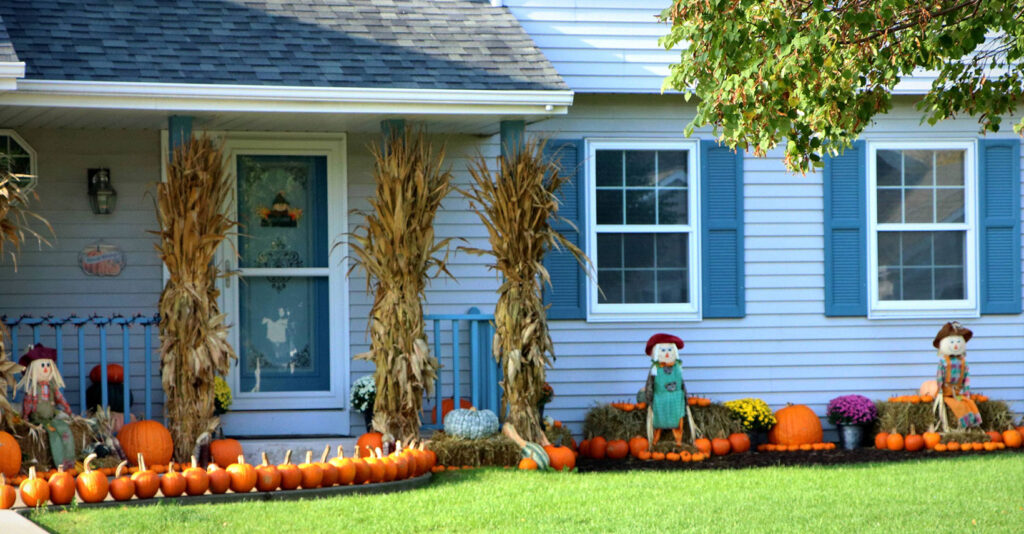 Halloween is quickly approaching and I've noticed that there are some in our community who really have the Halloween spirit this year. Driving around Kenosha, there are people decorating their property with fall season décor. There are others who are most obviously smitten with Halloween because they have done an outstanding job decorating and getting ready for All Hallows Eve!
As a child, I remember the excitement we felt leading up to Trick or Treat. It usually began in school during the class Halloween party when all the kids would be asking, "Hey Tommy, what are you going to be for Trick or Treat?"
Batman, Casper and Scooby Doo were popular with everyone, but there were also a lot of kids going as cowboys or astronauts because they were so popular during the late-1960s and early-1970s. We just couldn't wait to dress up and walk the neighborhood with our paper bags decked out in our Halloween costumes from Kmart.
It was every kid's dream to fill that bag to the top with candy and treats. Candy bars were the most sought-after reward, but there were also Tootsie Rolls, Jawbreakers, Sweetarts, Bazooka bubble gum and the dreaded popcorn ball.
All we needed was some courage to make it through the neighborhood that night, and, of course, the support of our parents who were following behind on the sidewalk just in case we needed backup.
Hey, you had to bring them just in case your bag got too full and you couldn't carry the weight!
I especially remember the houses that would decorate the lawn and front entryway with gravestones, spiders and scarecrows. The kind of decorations that were meant to make a kid question how much they really liked chocolate bars anyway. The houses that were specifically meant to scare away the skittish kids in the group and make you feel like you'd really accomplished something once you got that stick of gum safely secured in your bag.
I remember one time walking up to the door of one particularly scary house where the owner had set the candy bowl on the lap of a scarecrow they had positioned in a chair by the front door. There were sounds of screams and creaking doors playing over a hidden speaker and it was all very creepy to us little kids. I reached for some candy, when suddenly I realized that the scarecrow was actually a person who sat strait up and scared the bejeezus out of us all.
Yes, these are truly the memories of Halloween that will remain in my head for as long as I'm still here on earth.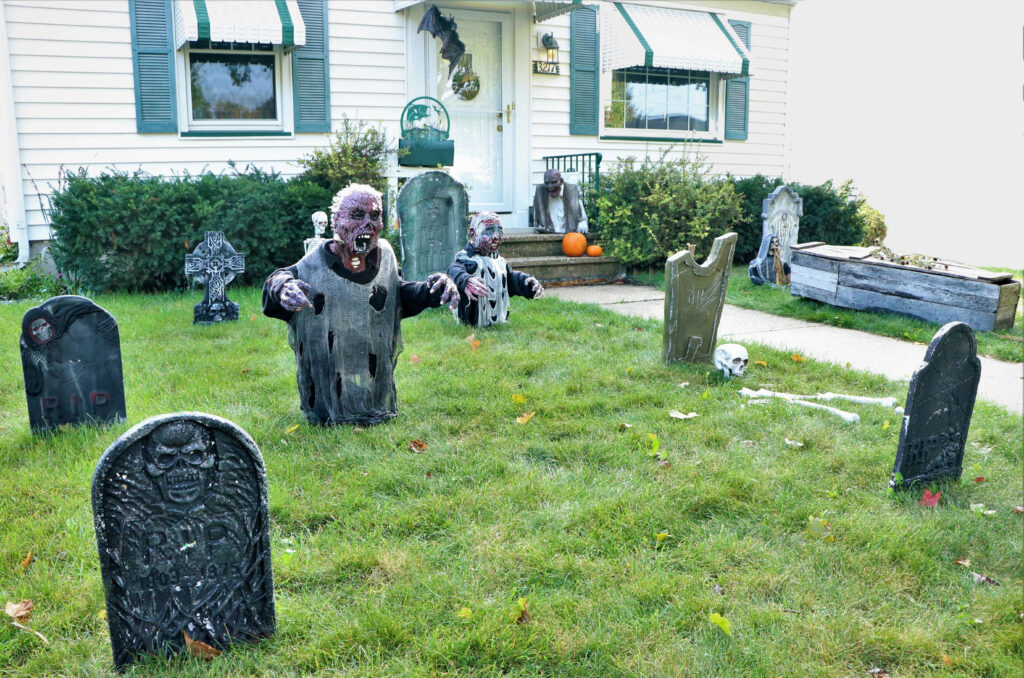 Recently, I've discovered some Kenoshans that really take Halloween to another level when it comes to decorating for the holiday.
This article contains photographs I took of some impressive holiday displays I found around Kenosha. Some of them were already put up on Sept. 25, obviously in an attempt to stretch the holiday into a monthlong celebration.
You'll notice some of the displays really have a designer feel to them — a sort of running theme, rather than just a mishmash of things just placed chaotically around the yard.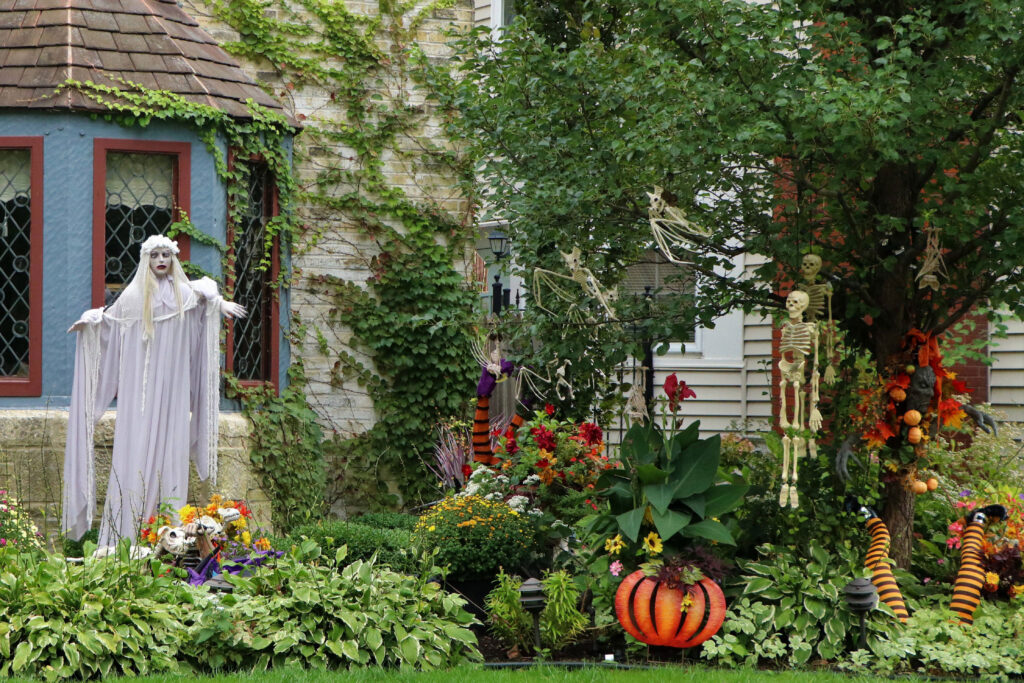 In many ways, Halloween is similar to Christmas in that the decorations always look better after dark. Of course, Halloween is primarily a nighttime holiday anyway, so why not take a drive around Kenosha after the sun sets and look for the displays?
You can find them lit by orange or purple lighting in most cases. If you go, you'll find plenty of pumpkins, jack-o-lanterns, graveyards, and even some yards with that psycho killer feel to them.
If you're planning to take the kiddies out for a Halloween stroll this year, please remember to be respectful of the Halloween displays. Trick-or-treating in Kenosha County is on Sunday, Oct. 31 this year.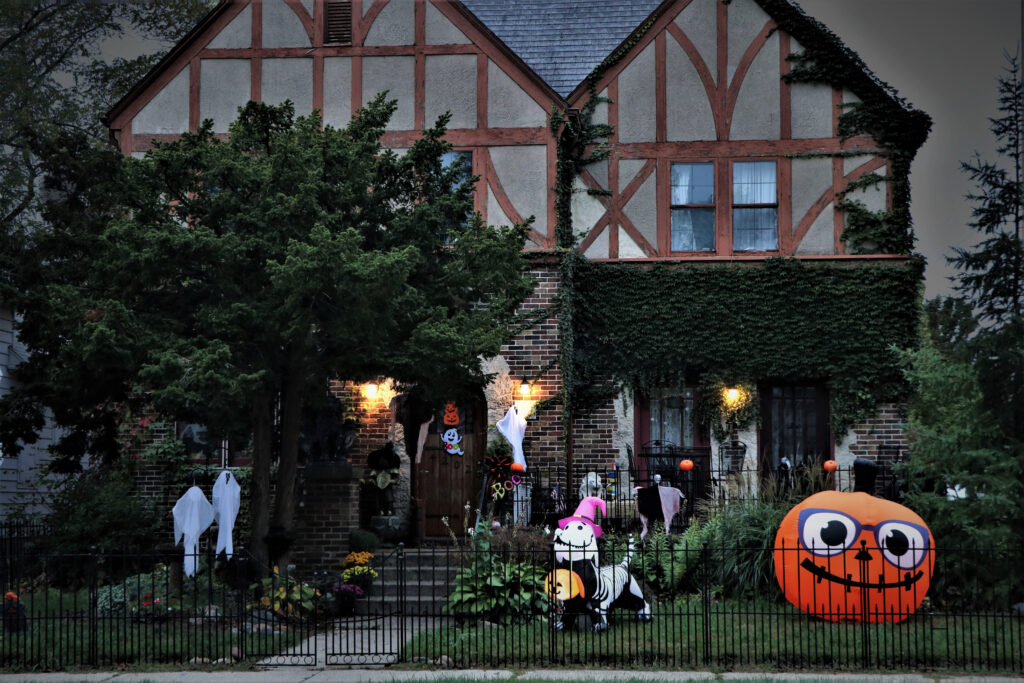 The Trick-or-Treat hours this year are:
Kenosha and Somers, 4 to 7 p.m.
Pleasant Prairie, 3 to 6 p.m.
Paddock Lake, Bristol and the Town of Randall, 4 to 7 p.m.
Salem Lakes, 4 to 8 p.m.
I sincerely hope everyone has a safe but spooky Halloween! Don't eat too many of those Halloween treats in one sitting and I hope you get a couple full-size candy bars, too. Have a great time and take care everyone!