This is hands down one of my favorite cookies.
I've brought these cookies to work, parties, family gatherings and have baked at home for my kiddos. If you are gluten-free, substitute King Arthur 1:1 flour for the all-purpose flour. This recipe will turn out great!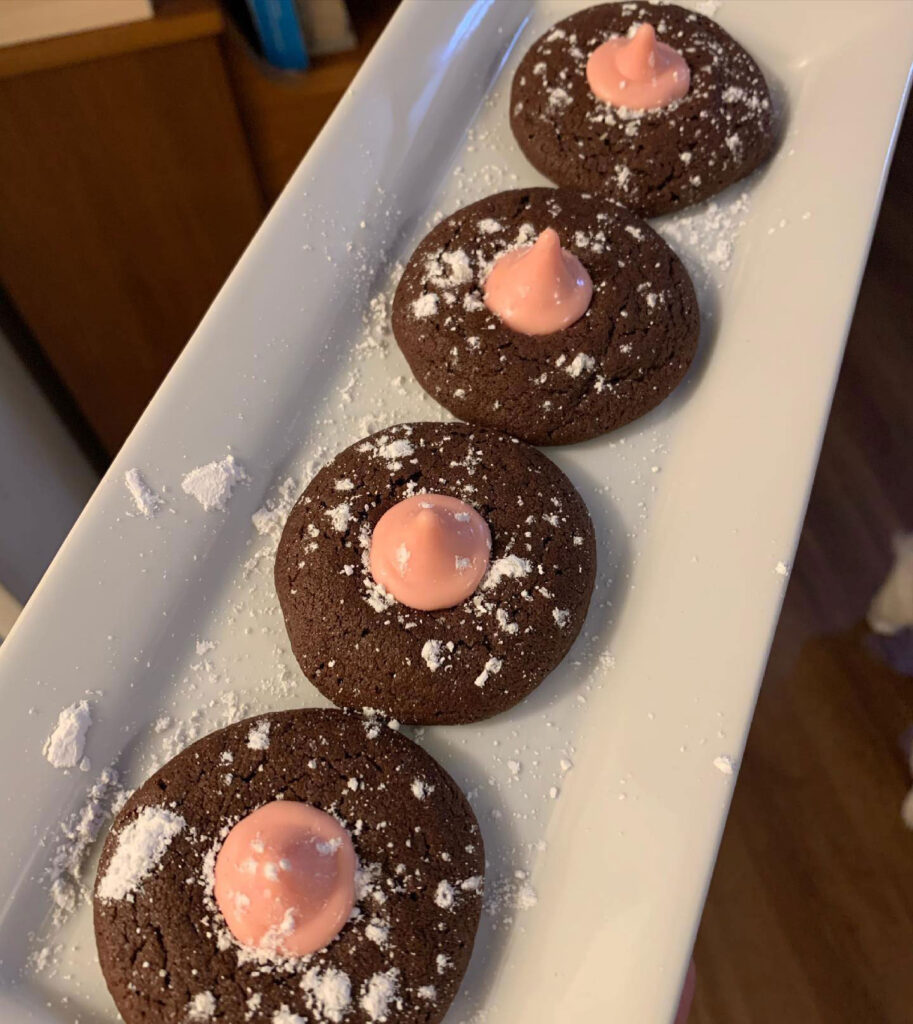 Ingredients:
8 Tbsp (113g) butter 
1/3 cup (67g) granulated sugar 
1/4 cup (53g) light brown sugar (packed)
1/2 tsp baking soda
1 tsp to 1 Tbsp of espresso powder, to taste 
1 large egg
1 tsp of vanilla extract 
1/4 cup (21g) dutch-processed cocoa 
1 1/4 cups (149g) all-purpose flour
2 to 2 1/4 cups (340-383g) semisweet chocolate chips (or Hershey kisses after baking)
Instructions:
Preheat oven to 375. Lightly grease two baking sheets or line with parchment paper.
Combine the butter, sugars, baking soda, salt, and espresso powder in a mixing bowl.
Beat until mixture is smooth.
Add the egg and vanilla, and again beat until thoroughly combined. The mixture will look a bit grainy; that's ok. 
Beat in the cocoa.
Add the flour, beating slowly to combine.
Add the chips, mixing until combined. If choosing to use Hershey kisses, hold off until cookie is baked. 
Drop the dough by teaspoons on to the prepared baking sheets. A teaspoon scoop works well here. Space the cookies one inch apart. If you want to add Hershey kisses after baking, make the cookie twice as big (two teaspoons). 
Bake the cookies for seven to eight minutes (10 minutes for two teaspoons of dough). The cookies should seem barely done. If you attempt to remove cookie from the tray, it'll fall apart. 
Allow cookies to cool right on the baking sheet. (If adding Hershey kisses, stick the Hershey kiss right in the middle of the cookie while cooling.)
Enjoy!