RANDALL — Kenosha County officially added a new jewel to its sparkling parks system.
Decorated military veterans, elected officials, musicians and proud supporters gathered to celebrate the Kenosha County Veterans Memorial Park ribbon cutting on Tuesday (Oct. 12).
The ceremony took place at Veterans Memorial Park's Honor Plaza, located at 36290 Bassett Road (Highway F), about one-half mile west of Highway KD (352nd Avenue).
The former gravel quarry boasts 335 acres of stunning topography and solitude — complete with hiking trails, picnic areas, cross country skiing and 39-acre Freedom Lake — to serve the community and honor veterans.
"This is a beautiful day for Kenosha County," Director of Kenosha County Parks Matt Collins said. "It's been well over 10 years to bring this project to reality.
"Mental health is so important for all of us. We now have a place for veterans and our entire community to get away from all of the chaos we all live in. We're so proud we could create something like this for everyone."
Kenosha County Director of Veteran Services Ali Nelson served as the event's master of ceremonies.
The one-hour program included performances from the Wilmot High School Band and Navy Band Great Lakes and speeches from retired United States Army Master Sergeant Robert Livingston and retired United States Navy and former Chief of the Navy Reserve Dirk Debbink.
Kenosha County executive Jim Kreuser, who was credited by many as instrumental in making the park a reality, was unable to attend the ceremony due to a travel delay.
"This is a milestone achievement for Kenosha County as a whole," Nelson said. "It's all about bringing families and veterans and the community together."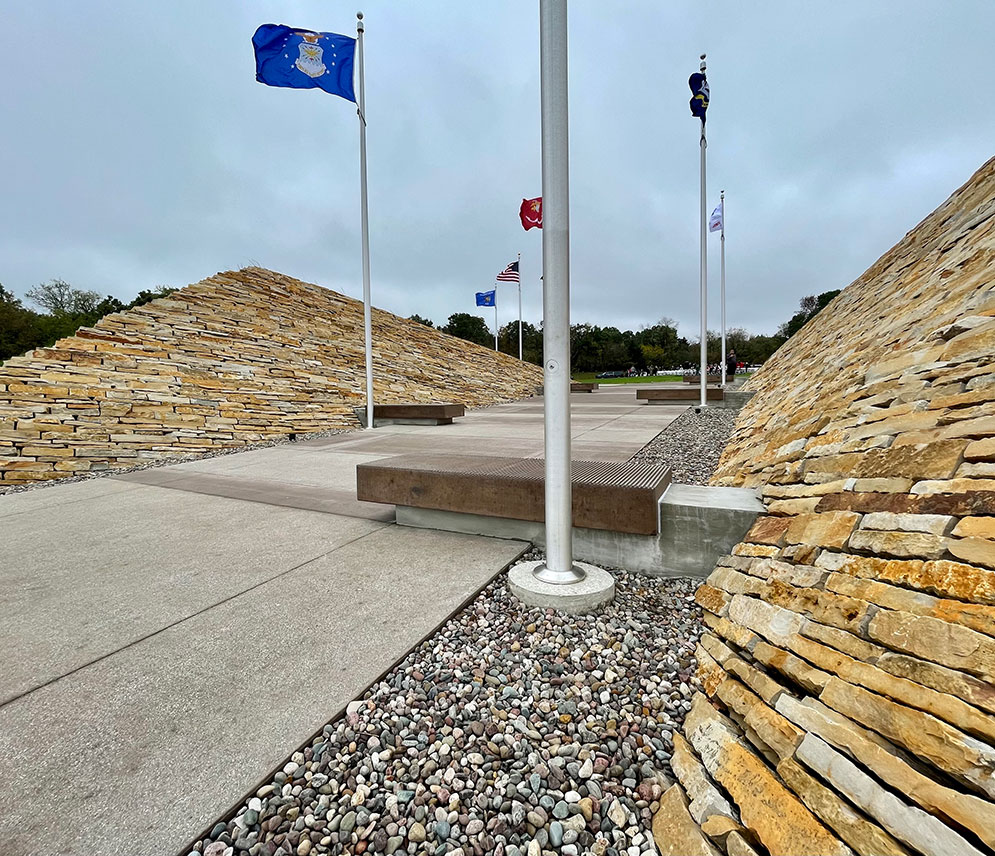 Honor Plaza is situated in an open setting with a flag-filled backdrop honoring the United States and its military branches, including the U.S. Space Force.
"When I saw these flag poles fly, it just took my breath away," former Kenosha County Supervisor Dennis Elverman said. "I'm proud to be a part of the history and thankful to all of our local and national veterans."
Development completed this year includes construction of the Honor Plaza, a new parkway entrance off Highway F and roughly three miles of new multi-use trails.
The project was partially funded through Wisconsin Department of Resources Knowles-Nelson Stewardship Program funds.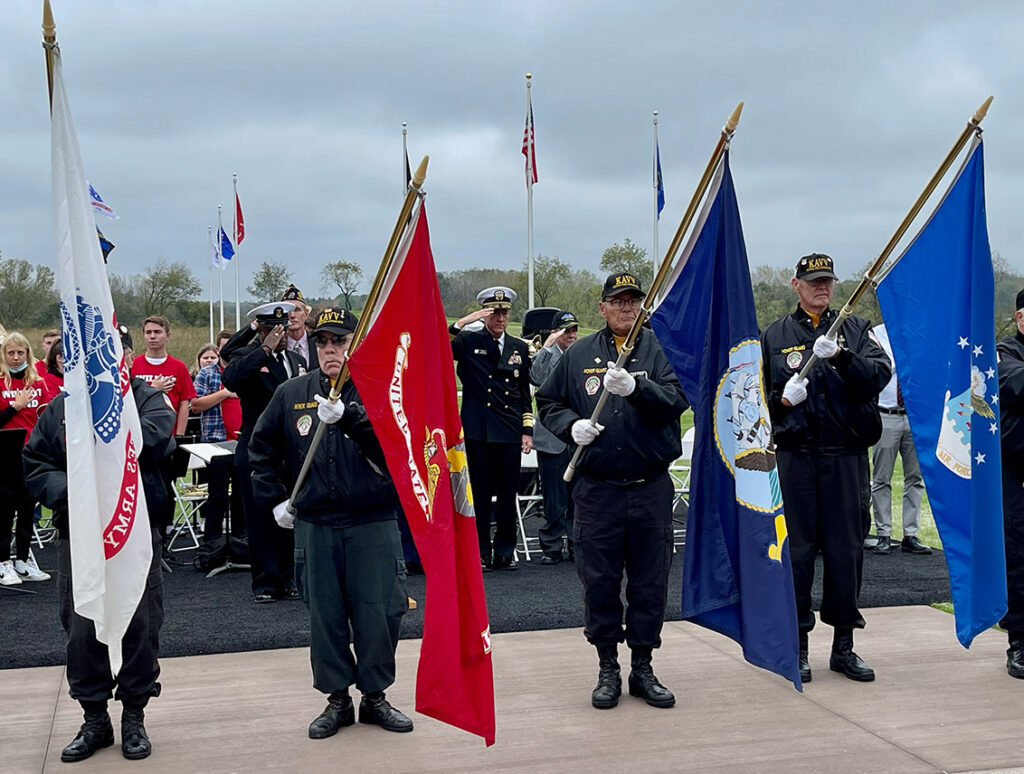 "We're not done yet," Collins said. "There's multiple phases of this project."
For more details on Kenosha County Veterans Memorial Park and other county parks locations, amenities and activities, please visit the Kenosha County Parks' website at http://parks.kenoshacounty.org, call 262-857-1869, or visit Facebook at http://facebook.com/kenoshacountyparks.