Central High School has won WIAA state championships in girls volleyball, softball and baseball.
You can now add girls golf to the list.
Playing in the 50th WIAA State Tournament at University Ridge in Madison, the Falcons captured the Division 1 title on Tuesday (Oct. 12) with a two-day total of 637 (318-319) for a seven-stroke victory over Sussex Hamilton.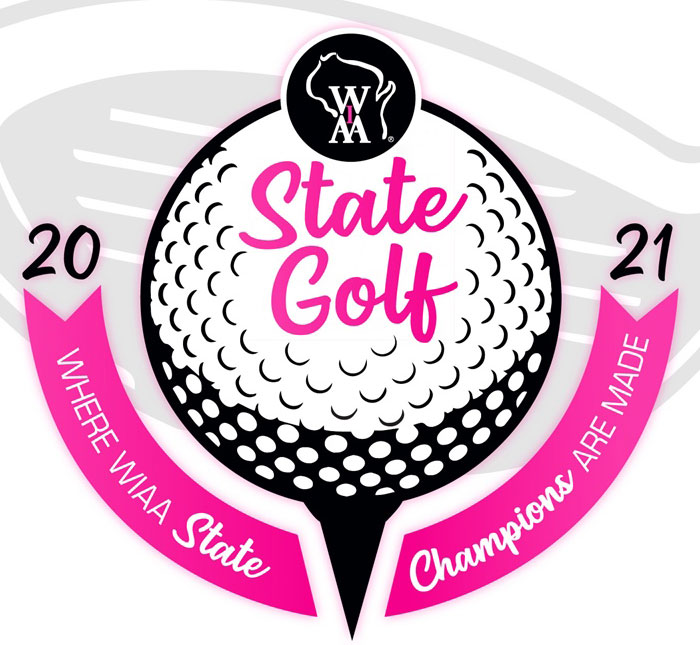 Sophomore Kylie Walker tied for fifth place overall with a 148 (73-75) and her identical twin sister Katelyn Walker finished ninth with a 152 (76-76) to pace the Falcons. Also golfing for Central were junior Elle O'Reilly (168), sophomore Chloe Brown (169) and senior Carly Lois (200).
With the top four players returning next season, the Falcons could go back-to-back in 2022.
"It's a very good position to be in," second-year coach Ryan Dahl said. "Hopefully, we will get them in that mindset of, 'OK, you're going to come in as the favorite to win it all. That doesn't mean you can't put in time this summer to get yourself better.'"
Central's 637 was the seventh-lowest team score in state tourney history and the fourth-lowest score among Division 1 teams. Edgewood, the Division 2 champion in 2008, holds the all-time record (617), while Arrowhead has the lowest Division 1 score (624 in 2016).
"That may be a goal for them to try to get close to that lowest score ever," Dahl said.
The victorious Falcons, who have been selected the Kenosha.com Kenoshans of the Week, returned to school Tuesday night as the boys volleyball team was playing Racine St. Catherine's. Through the help of district administrator John Gendron, the state champions were recognized in front of the Parents Night crowd, which included a nice-sized student section.
"Mr. Gendron was able to hide us when we got back," Dahl said. "He stopped the volleyball game and did a nice, little presentation. They announced them to come in. Everybody stood up and started clapping. It was a really cool experience for the girls."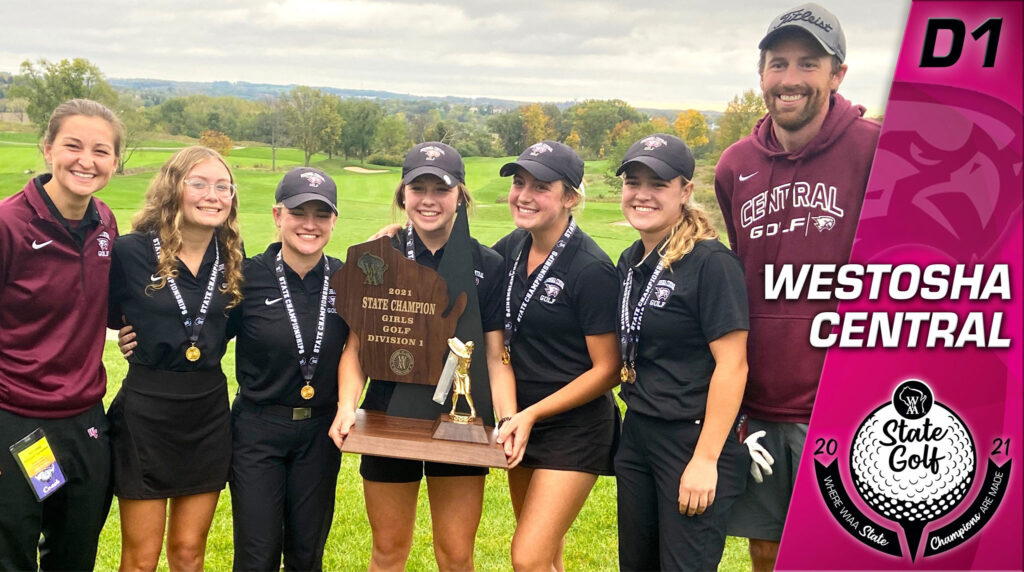 Here is a closer look at the state champion Falcons:
Kylie Walker
"Kylie is an alpha," Dahl said. "She puts in so much time and so much effort into making herself as good as she can possibly be. She's exactly what you look for in your best player. She has that 'it' factor that you don't see very often. When the lights get bigger, she plays better."
Katelyn Walker
"Katelyn is just a 'Steady Eddie' player," Dahl said about the lefty. "She's never going to get too high. She's never going to get too low. You can always count on her to shoot a really solid number. You never have to worry about anything bad happening."
Elle O'Reilly
"Elle has made a big transformation from her sophomore to her junior year in the mental part of her game," Dahl said. "She would get frustrated a lot as a sophomore. This year, if she had a bad hole, she'd come back to try to make a birdie or par on the next one. She hits the ball a mile. I don't know if there's any girl in the state who hits it longer than her."
Chloe Brown
"Chloe is the one who makes everyone laugh," Dahl said. "You have to have those different pieces on a team. Her golf game is short and straight. She never puts herself in too much trouble."
Carly Lois
"Carly is a wonderful kid," Dahl said about the lone senior. "She's such a wonderful role model. There's a big difference between a sophomore and a senior just mentally understanding how things work. She's seen a lot of different things. She held that trophy all the way back home. It meant a lot to her."
NOTE: To nominate a Kenoshan of the Week click here or email Andrew@Kenosha.com.