A self-professed "sports guy," Bob Lee Jr. — president and CEO of Kenosha-based Lee Mechanical and son of Bob Lee Sr., former minor league pitcher and owner of the Kenosha Twins — knows firsthand the value athletics can play in some kids' lives.
He feels the same way about the arts. And Lee continues to invest in that belief.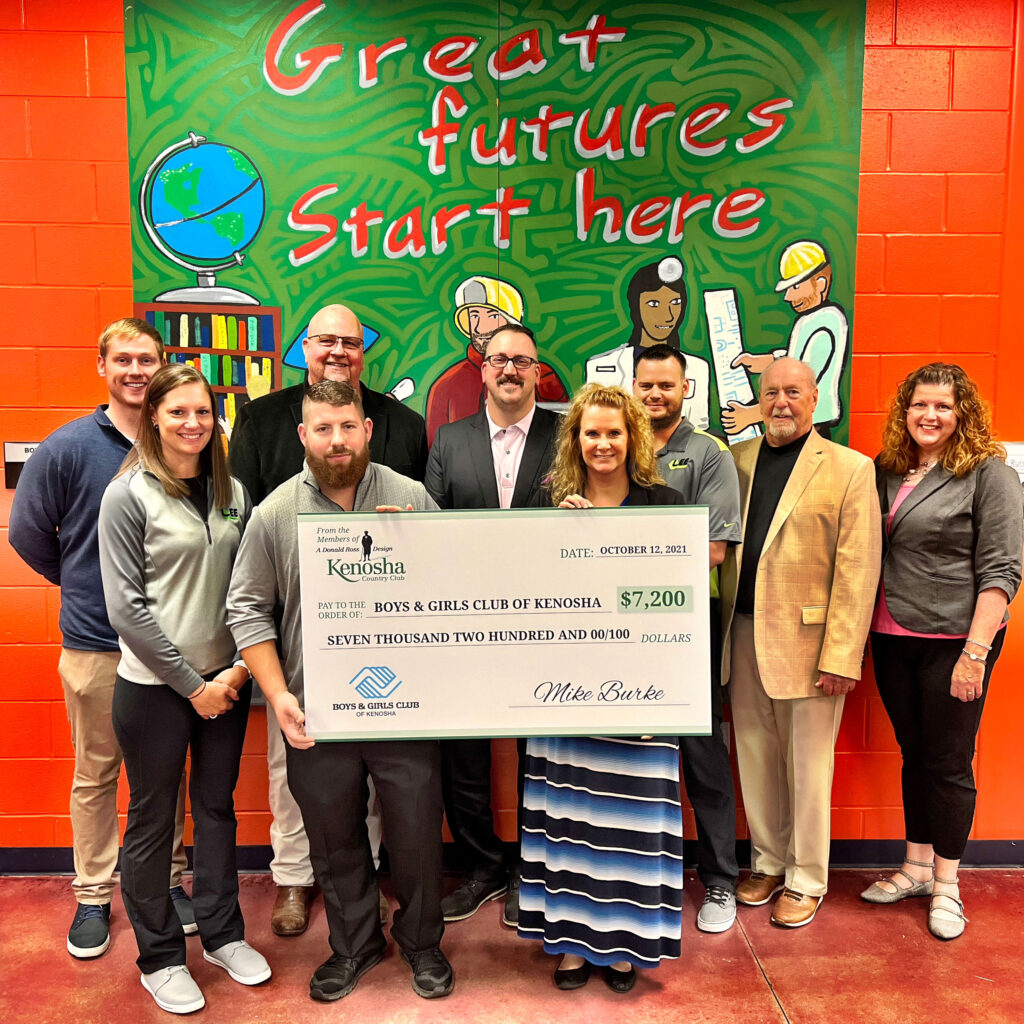 Lee Mechanical, in partnership with more than 20 of its vendors and suppliers, is donating $30,000 to the Shirley Madrigrano & Natalie Lee Arts Foundation. The check — along with another $7,200 from the Kenosha Country Club, from a recent fundraiser — was presented Tuesday.
For Lee, it is the latest in a series of significant contributions to the foundation he and Joe Madrigrano Jr. founded in 2016 to honor their mothers by supporting arts programming at the Boys & Girls Club of Kenosha.
"Theater, band, music, let's provide opportunities for young people," Lee said.
Lee likened it to the reality of young athletes, where there is no shortage of travel teams and one-on-one training available for those wanting to build their skills and refine their talents — for those who can afford it.
"So many people … don't have the funds to do it," he said.
The foundation seeks to fill that void, with a goal of supporting BGCK arts programs and allow more students to be exposed to the arts.
Carthage partnership
Lee said the latest donation to the foundation will be used to further the BGCK's efforts with Carthage College, which has partnered with the club to lead its summer youth arts programs the past two summers.
In the first summer of the Carthage-led program, participants explored various arts forms each day. Last summer, they spent an entire week immersed in them, with four week-long art programs for youth ages 6-12 throughout July. In total, 90 unique members participated in the various art camps.

According to the BGCK:
In singing camp, participants explored two ensemble pieces in music theatre style. Students learned how to have a healthy, vibrant voice while building confidence and self esteem. This camp was led by Carthage music theatre specialist, Katie Grogg, who spent a year singing Elsa from "Frozen" with Disney Cruise Lines. Kenosha native Rachel Skowronski taught the class as well.
Beginners and experienced dancers learned music theatre choreography with Carthage music theatre specialist, Leah Gawel. In dance camp, participants learned basic and intermediate steps while having fun telling a story through dance. This program built confidence and self esteem while learning how to be expressive and creative.
Carthage theatre educator and award-winning actor, Tommy Novak, led the theatre camp. Participants explored the world of theatre creatively while gaining skills that promote confidence and self esteem.
Carthage artists Noemi Norman and Max Kellerhalls led classes that explored visual arts and creativity. Participants used different mediums to create art.
Corinne Ness — dean of the school's Division of Arts and Humanities and a music professor — led the program.
"The projects are designed to allow the students at the Boys and Girls Club an art experience they might not otherwise have access to," Ness said. "It provides them opportunities to be creative, to explore different creative arts fields that maybe they haven't explored before. That's a valuable thing for the Boys and Girls Club, and it's a valuable thing for the arts."
Ness said national studies have found "huge dropoff points" of kids leaving the arts between middle and high school — and finances are often a major barrier.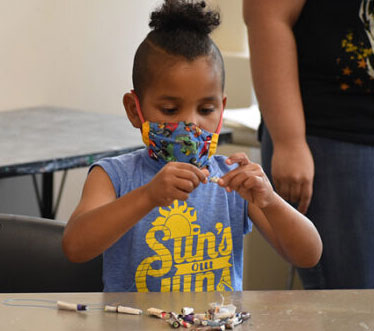 "It's available in the community, but it comes at a cost," she said. "Classes, lessons, theater programs — people who don't have access to these programs fall behind, or they feel as if they don't have the same skill set and don't participate as much."
Ness said she is excited about what the new round of funding can help deliver in 2022, including building on partnerships with the Kenosha Academy of Performing Arts and Kenosha Opera Festival.
"Having these community organizations involved means this won't be a one-time thing," Ness said. "There is some sustainability to it … with sustainable collaborations in the community. Making sure we're always working together, these kids will have access to the arts."
KCC steps up, too
The Kenosha Country Club is doing its part to further that mission, and will be donating the $7,200 it raised through its recent Holy Smokes Cigar Dinner to the foundation.
About 70 people attended the September bourbon and wine tasting, cigar smoker, and meal, which also featured silent auctions and raffles. It is the most raised in the four-year history of the event.
"It's a great cause, great for the club," KCC Food and Beverage Director and organizer Chris Bella said. "My goal is to keep doing it, get bigger and better every year."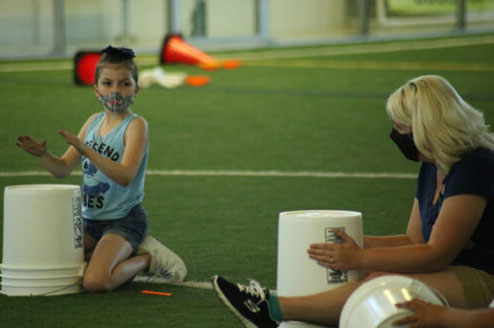 Lee and Madigrano aren't done yet, either.
"The Arts Foundation has been hugely successful, and as it keeps growing we are able to provide more and more money for programs in the arts," said Madrigrano, who through his "Group of Guys Having Fun" has also helped fund the BGCK's gang prevention efforts and an endowment to fund golf lessons and college scholarships for youth participating in BGCK golf programs. "Carthage has taken a step into the program to help us. Dr. Ness, she's a phenomenal resource. Kids are learning new things, and they are getting confident they can try new things."
Said Lee: "There are lots of worthy causes out there, so many. I wish I was Bill Gates where I could just dole out cash to everybody, but I can't. So you pick and choose. And as a company I am very proud of our employees, and how we find ways to contribute to worthy causes. The Boys and Girls Club is near and dear to my heart."
How to donate
Those who are interested in contributing to the Shirley Madrigrano & Natalie Lee Arts Foundation can mail a check to the Boys & Girls Club of Kenosha (1330 52nd St., Kenosha, WI 53140) and specify "Arts Fund" in the memo.