PLEASANT PRAIRIE — One local music therapist comforts men and women facing the end of life with live bedside performances of their favorite songs.
Heidi Lawell serves as Hospice Alliance's in-house certified music therapist. She performs everything from Mozart to Madonna.
"Music therapy is always client-preferred music, and almost always I use live music," said Lawell, who graduated from the University of Minnesota – Twin Cities with a degree in music therapy.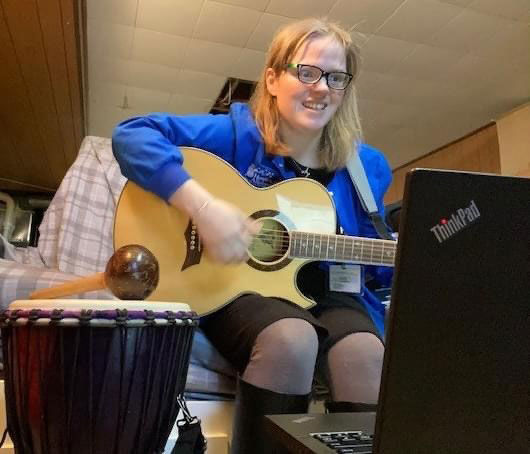 The Kenosha County native has been helping the aged and ill with her talents for well over a decade in long-term care and hospice.
"There are several studies in the Journal of Music Therapy and Music Therapy Perspectives, those are the two evidence-based peer reviewed journals in the profession, that show client-preferred music is always going to be more effective than (random) music," she said. "I always have my guitar on me because it's portable, and in nearly all my sessions I sing."
She also occasionally uses a kalimba and drums "for added resonance" for people in difficult times. She also plays piano.
She said music can help "override nerve responses'' to reduce feelings of discomfort by focusing on "music over other stimuli."
"The music really depends on the patient," she added. "I have played everything. The other day I played Stone Temple Pilots. I've played Frank Sinatra. It's always client preferred. I've even learned quite a bit of Tupac. … It's fun and it's fun to see the responses. People often say, 'You probably don't know X, Y or Z,' and then I start playing X, Y or Z. A lot of songs have meanings for moments in peoples' lives."
Some patients even request to play one of her instruments. Many have never held an instrument before.
Hospice care focuses on symptom management rather than aggressive treatments — usually for patients with six months or less to live. Hospice is most often used when curative or aggressive medical treatments are no longer effective.
Hospice Alliance, 10220 Prairie Ridge Blvd., provides care at patient homes, assisted living centers and their on-site Hospice House. It recently marked its 40th anniversary.
"I've even had patients I wrote songs with. Sometimes it's a legacy, something to leave behind for their families to remember them by, or sometimes it helps them process the feelings they're having," she added.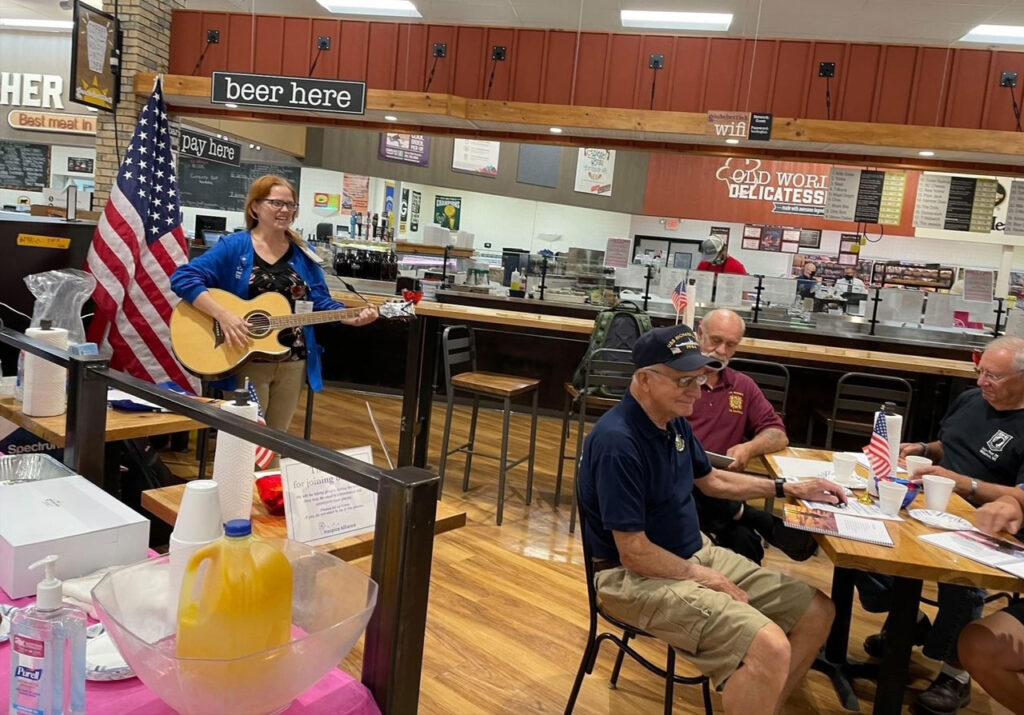 One particular patient early in her career inspired her to focus on the end of life.
"He had been so anxious and had been nervous and said he was scared right when I walked in the room, and he was able to calm down and be at peace," she said. "No extra medications were given. … I realized I not always could but I can have the ability to help people let go and be at peace and not be scared. Most of us are scared of the idea of dying. It's something most of us don't want to consider until it's imminent."
Along with musical therapy, the hospice also has an aromatherapy program. It's all designed to help comfort patients in their most trying times.
"Taking care of people at the end of life is something I am drawn to do," Lawell said. "Hospice has given me way more than I ever expected. To think that I help people be completely free of pain at the end of life. … I can't imagine working with another population."