"Layered look" takes on a new meaning as the Jockey Undie Run kicks off Flannel Fest Saturday at the Petrifying Springs Biergarten, 5555 Seventh St.
Best Bet
The Jockey-sponsored Flannel Fest marks the end of a successful summer season for the popular and beloved Biergarten after a year away.
"Entering the season, we didn't know what to expect as many didn't," said Michael Grab, co-owner of the Biergarten. "We knew shortly thereafter that the community was there to embrace us once again and we are so grateful for that."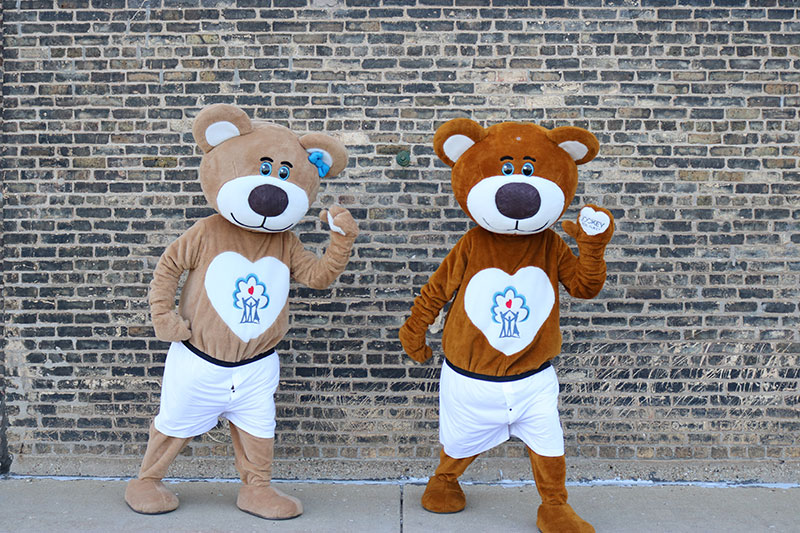 Flannel Fest runs from noon-9 p.m., preceded by the Jockey Undie Run 3K at 10:30 a.m.
The name isn't the only thing that makes this walk/run through Petrifying Springs Park unique. Along with the souvenir undies included with registration, organizers stressed that "wearing underwear over your clothing is allowed (modestly please, this is a family friendly event). Important note: Wearing only underwear will not be permitted.
Following the run, Flannel Fest gets underway at noon with attractions, food trucks and kids area including inflatables and face painting. The evening headliner is live music from The Brothers Quinn beginning at 6 p.m.
The Timberworks Lumberjack Show takes place at noon, sponsored by Prime Realty/Huxhold Builders of Kenosha. The Timberworks team works with chainsaws, axes, speed carving and feats of daring that definitely shouldn't be tried at home!
The inaugural Flannel Fest and Jockey Undie Run celebrate the company's early history and will benefit the Jockey Being Family Foundation, which provides post-adoption support to families both locally and nationwide. Funds raised at the event will benefit a room makeover for a newly adopted child in Kenosha.
"We're hoping families come out to enjoy a fun-filled fall day, all for a great cause," said Jake McGhee, Vice President and Chief Philanthropy Officer at Jockey International Inc.
Pets Biergarten remains open Sunday, the final day of the 2021 season, but the next event is already on the calendar for 2022.
"We look forward to seeing everyone in March for our Leprechaun & Lederhosen '.1k' and kick off the 2022 season in spring," Grab said.
Top Picks
Our Top Picks this week feature openings and closings of events steeped in Kenosha history and historic places and neighborhoods.
Kemper's Haunted House, with a "Lies, Fables and Horror Tales theme, opens its spooky doors for the season Saturday from 7-11 p.m. for all ages, with a 6-7 p.m. kids hour. The Haunted House is in the Faulkner Building at the back of Kemper Center, 6501 3rd Ave. Concessions, snacks and drinks, are available Tickets $10 (ages 10-up), $5 for children under 10.
***
Library Park Historic Tours makes its final jaunt of the season Saturday. Hosted by the Kenosha History Center the walking tours of the Library Park Historic District led by a local historian begin promptly at 11 a.m. in Library Park, 711 59th Pl.
Advance reservations are required, please call (262) 654-5770 to reserve a spot. Cost is $10.
***
This is the last full weekend to catch a special local photo exhibit, "Through the Lens of a Photojournalist: A Tribute to the Life and Work of Al Fredrickson," which runs through Oct. 15 at Kenosha History Center, 220 51st Place. Admission is free, donations appreciated.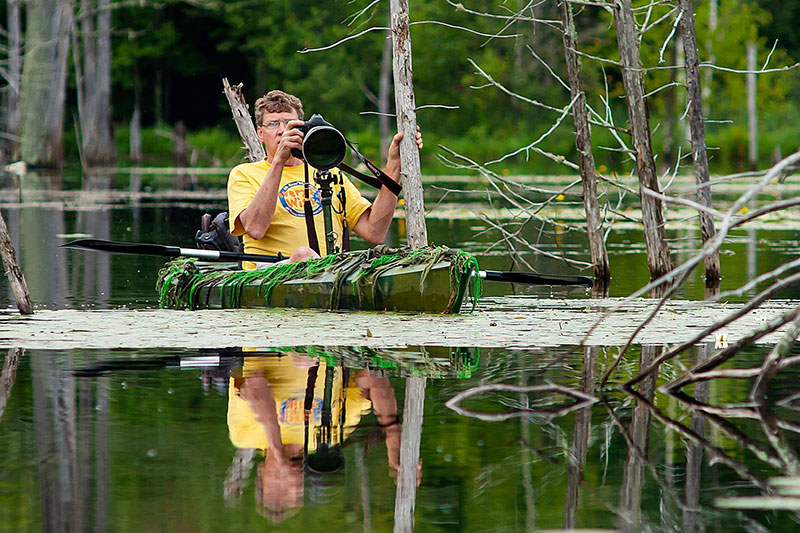 The exhibit includes Fredrickson's extraordinary black and white photos taken in Kenosha County, Waukesha County, and Milwaukee during the '70s and '80s, capturing the working lives, joy and pain of local residents.In addition, the display features unique shots of NASA shuttle launches, notable celebrities and Wisconsin professional sports teams.
Fredrickson, who passed away in April 2021, attended Prairie Lane Elementary and graduated from Tremper High School in 1969. After a stint in the Army, Fredrickson graduated from UW-Parkside. He worked for the Kenosha News, Racine Journal Times, Waukegan News-Sun, the Waukesha Freeman and the Milwaukee Journal Sentinel. For more than a decade, Fredrickson served as a Special Photo Correspondent for the British-based Reuters international news agency. He was also owner of Al Fredrickson Photography, contributing to the Associated Press (AP), Universal Press International (UPI), and Agence France-Press (AFP).
****
Doing good and enjoying a good time go hand-in-hand in the Uptown, Lincoln and Brass Harvest Clean-up, presented by Opportunity Neighborhood Comm-Unity, Saturday from 9 a.m.-noon. Volunteers should meet for assignments at Strobbe's Flower Cart, 2913 Roosevelt Rd. Materials will be provided, masks are encouraged.
The event will include a costume giveaway sponsored by the Kenosha Police Department, as well as pumpkin decorating, bean bag toss, face painting, food and live music.
Many community organizations teamed with Opportunity Neighborhood Comm-Unity for this event including Building our Future, Kenosha Police Department, Uptown Kenosha, My Sister's House and The Green Team.
***
Day Trippers
Crusherfest 2021 celebrates the legend of wrestling icon and South Milwaukee native "Da Crusher" The fest is set for 11 a.m.-9 p.m. Saturday and 11 a.m.-6 p.m. Sunday, at Crusher Plaza, 1101 Milwaukee Ave., South Milwaukee.
Reginald "Da Crusher" Lisowski was born on July 11, 1926, played football for the South Milwaukee High School football team, then took up wrestling while stationed in Germany during a stint in the Army. The rest is wrestling history, as his blue collar persona made him a favorite of working class fans for more than 40 years.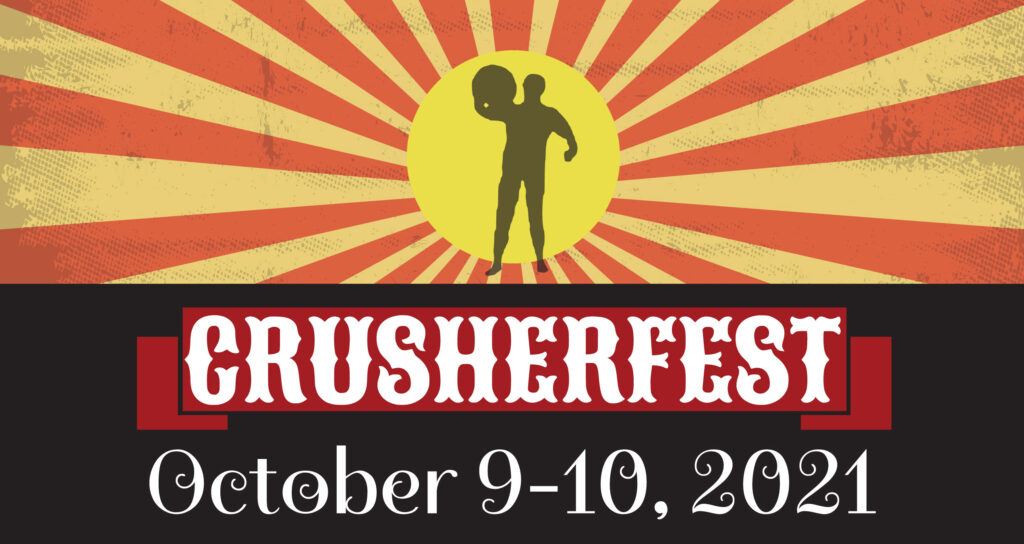 Da Crusher passed away in 2005 in his hometown, where his storied career was immortalized on June 8, 2019, when a bronze statue of the wrestler carrying the iconic beer keg was unveiled in South Milwaukee. Mayor Erik Brooks declared the day "Reggie 'Da Crusher' Lisowski Day" in his memory.
Saturday's main event is the Wrestling Tent. Wrestlers Greg Gagne, Jim Brunzell, Kenny Jay, Eric Bischoff and Medusa will sign autographs ($20 per signature), followed by the GLCW/MIAW Crusherfest Bolo Beatdown at 3:30 p.m.
In Crusher Plaza at 2 p.m., "Da Crusher" will be inducted into the Minnesota Hall of Fame.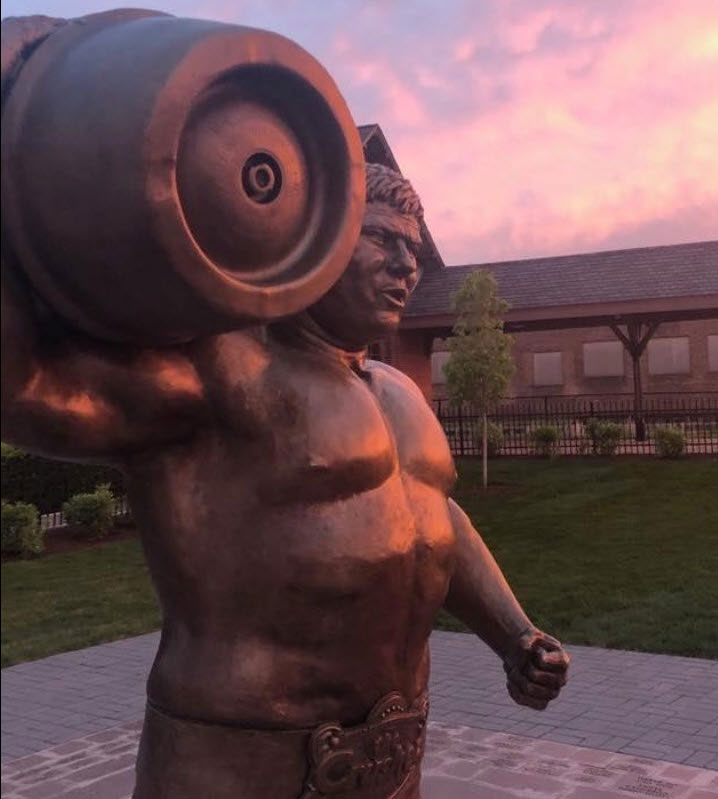 All day live music in the Entertainment Tent includes the Larry Lynne Band at 2:45, Blues Addiction at 5:15 p.m., and The November Criminals who bill themselves as "non- ironic polka hip hop," at 8 p.m.
Sunday's lineup includes Jeff Winward Polka Band at noon, The Squeezettes at 2 p.m. and David Quinn Band at 4:15, and the Packers vs. Bengals game on the big screen in the Wrestling Tent. That's not the only big contest of the day, however. Competitions will be held for Mr. Saloon, Crusher Trivia, Keg Holding, Throw the Drunk, Sausage Eating and Beer Drinking.
A bags tournament and a cornucopia of food and beverage options are also available.
Click here for a full schedule, merch, bags tournament registration, and more.
***
Halloween Glow, an illuminated drive through the Racine Zoo, 2131 N. Main, is open through Oct. 31, from dusk to 9 p.m. on Sunday-Thursday and dusk-10 p.m. Fridays and Saturdays.
Admission is $5 per person, free for children ages 2-and-under. Cash or credit cards are accepted at the gate. This is a drive-through only experience, no walking allowed. The event is appropriate for all ages.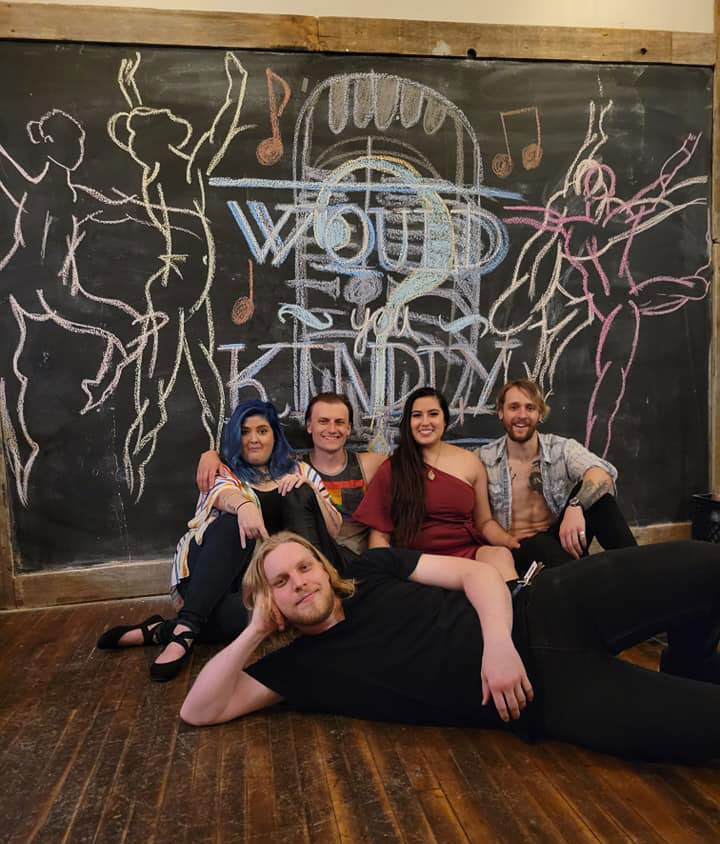 The Lineup
FRIDAY, Oct. 8
Music
Would You Kindly? 10 p.m. Union Park Tavern, 4520 8th Ave.
Colby Millea, 6-9 p.m. KYC Island Deck, 5130 4th Ave. Free.
Mountains on the Moon 6th Annual Birthday Bash, 9 p.m.-midnight, 58 Below, 504 58th St.
Marie Martens Trio, 8:30 p.m., Sazzy B, 5623 6th Ave.
Art
Unconventional Materials: Abstract Painting at Southwest Library, 7979 38th Ave., 4-5 p.m.
Through the Lens of a Photojournalist: A Tribute to the Life and Work of Al Fredrickson. Runs through Oct. 15 at Kenosha History Center, 220 51st Place. Admission is free, donations appreciated.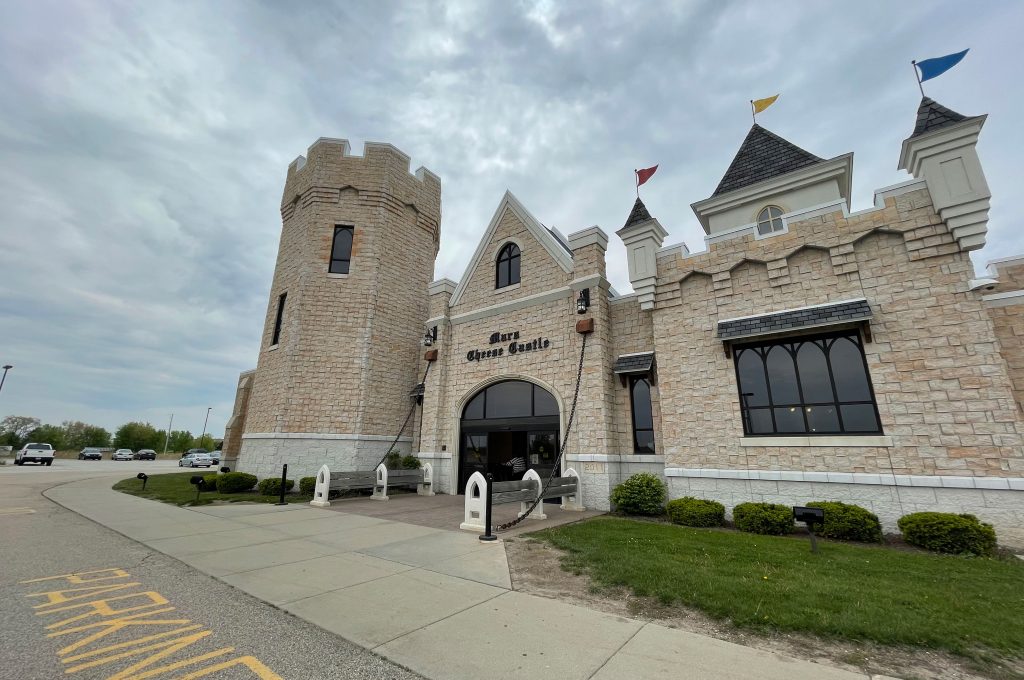 Potpourri
Second Friday Lecture, Perryville: Battle for Kentucky. Presenter: Chris Kolakowski will examine this critical campaign and assess its place in the Civil War. Noon, Civil War Museum, 5400 1st Ave., Free.
Wine, Cheese & Chocolate Pairing Experience, 5 p.m., Mars Cheese Castle, 2800 West Frontage Rd. Advance tickets $30.
Dr. Destruction's Haunted Manor, 10 a.m.-8 p.m., Jerry Smith's Pumpkin Farm, 7150 18th St., $10.
Family
Scavenger Hunt for families with children, Uptown Library, 2419 63rd St. Free. Register here.
Preschool Storytime, 9:30-10 a.m. and 10:30-11 a.m. Southwest Library 7979 38th Ave.
Teens Game On! The library will provide a selection of fun tabletop games and a video game system. Ages 12-19, registration required, Northside Library, 1500 27th Ave.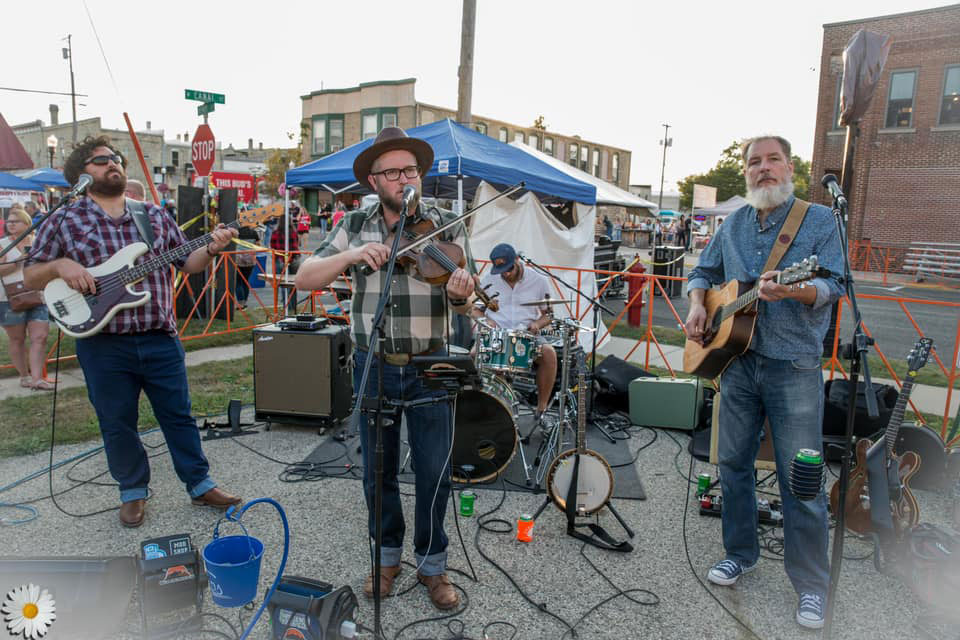 SATURDAY, Oct. 9
Music
Earthmother (originals and Grateful Dead covers), 8-11 p.m., Public Brewing Co., 628 58th St. $10.
Ghosts in the Gravel (with guest Yole), 9 p.m., Fusion, 5014 7th Ave., $10.
Cruzotti, 6 p.m. Union Park Tavern, 4520 8th Ave.
Al Dorn (Blues), 8 p.m. Union Park Tavern, 4520 8th Ave.
GnM Unplugged, 8-11 p.m., Rustic Road, 5706 6th Ave.
Dawn of the Dead, 9 p.m. 58 Below, 504 58th St.
The Brothers Quinn, 6-9 p.m., as part of Flannel Fest at Pets Biergarten, 5555 7th St.
Art
"First Blush: People's Intuitive Reactions to Famous Art," 1-2 p.m. Kenosha Public Museum, 5500 1st. Ave. Researchers have used cutting-edge computer tools like eye tracking and facial coding to capture and identify viewers' real-time reactions to 88 famous works of art. Dan Hill, PhD, will share how recorded responses to art images, from the Renaissance to the latest contemporary works, give new objective, quantifiable answers to the age-old question: what makes good art?
Potpourri
Pre-Halloween SteamPunk Mini-Con, 11 a.m.-5 p.m., Kenosha Creative Space, 624 57th St.
Experience Parkside Day: Prospective students (primarily high school seniors) and their family/guests can learn more about UW-Parkside including student services, academic majors and campus life. Register here.
Kemper Haunted House, "Lies, Fables, Horror Tales" 7-11 p.m. for all ages, and 6-7 p.m. Kids hour. Faulkner Building at the back of Kemper Center, 6501 3rd Ave. Concessions, snacks and drinks, are available Tickets $10 (ages 10-up), $5 for children under 10.
Dr. Destruction's Haunted Manor, 10 a.m.-8 p.m., Jerry Smith's Pumpkin Farm, 7150 18th St., $10.
Family
Kenosha HarborMarket, 9 a.m.-2 p.m., 56th Street and 2nd Avenue.
Kenosha Public Market, 9 a.m.-2:30 p.m., 625 52nd St.
SUNDAY, Oct. 10
Music
Chaîne de Gitane, 12-3 p.m., KYC Island Deck, 5130 4th Ave., Free.
Open Mic Sunday, 4-8 p.m. Fusion, 5014 7th Ave.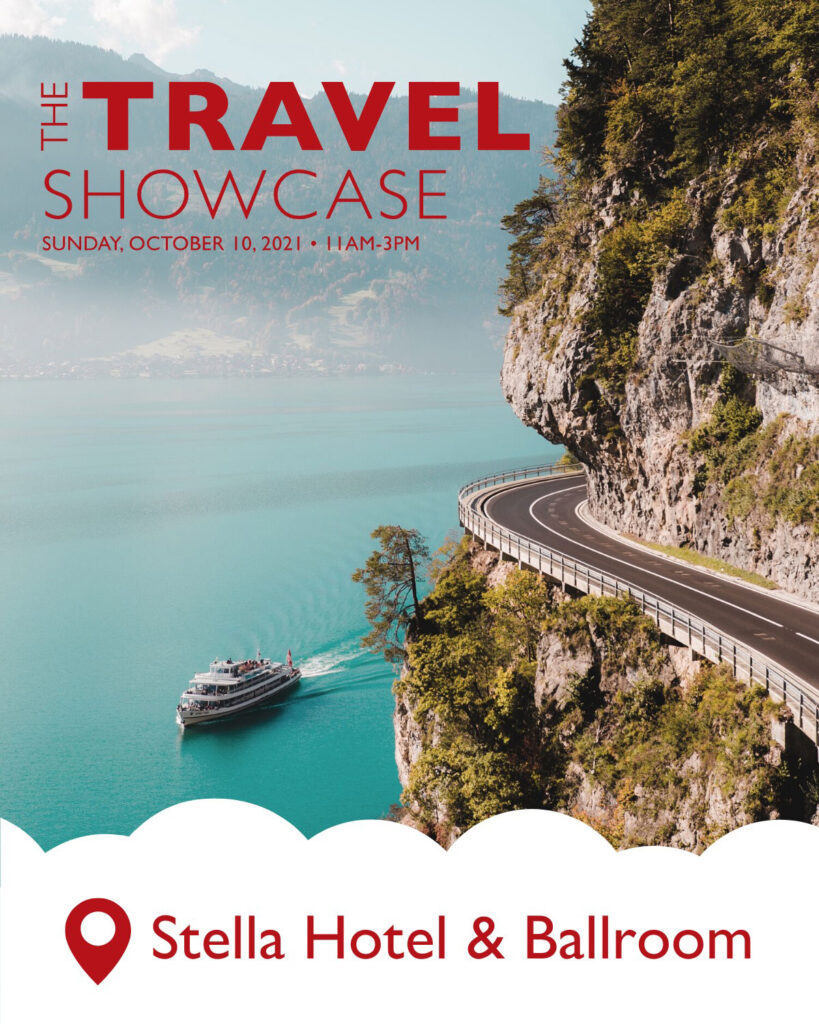 Potpourri
LaMacchia Travel Showcase, 11 a.m.-3 p.m. The Stella Hotel & Ballroom, 5707 8th Ave.
Dr. Destruction's Haunted Manor, Jerry Smith's Pumpkin Farm, 7150 18th St., $10
Wilmot Flea Market Market, Kenosha County Fairgrounds, 30820 111th St. Admission: Adults: $2, seniors $1, kids 6-14 $1, 5 and under free.
Family
Sunday Story Time, 11 a.m.-12 p.m., Blue House Books. 5915 6th Ave. A.
Have an event for Kenosha.com's Weekend Calendar? Email Laura@Kenosha.com and be sure to include contact information.