SOMERS — As the University of Wisconsin-Parskide puts the finishing touches on the last of its initial high-profile projects with its RangerVision 2020 campaign, the school's athletics department is shifting focus from capital investment to return on investment.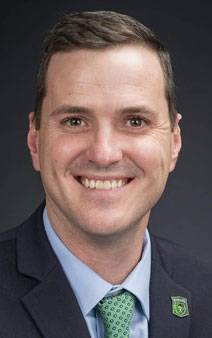 That return comes in people actually using their facilities.
"Now it's time for the community to come and experience this, to see all the changes and be in the stands to watch our athletes," said Robyn Elliott, athletics marketing and ticketing coordinator.
And that starts with men's and women's basketball and wrestling.
Season tickets for all three sports went on sale Tuesday, as the athletic department looks to find new ways to get fans in the stands this season and beyond. 
"It's more externally focused — not us raising money for what's to come but more, 'Come see what we have now, come see what Parkside athletics is today,'" Parkside Athletics Director Andrew Gavin said of the evolution in focus around the capital campaign.
"It's our next step. We have made a lot of investment. Now it's time to put it to good work."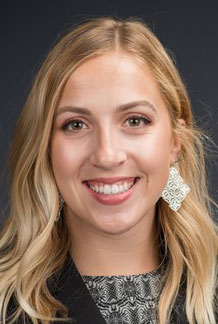 A new approach to wrestling and basketball ticket sales is a good start, Gavin said, and it comes as the university prepares to unveil its renovated De Simone Gymnasium, with new bleachers, two new suite areas and two state-of-the-art video boards.
Parkside has also added two new VIP areas to the arena — the Educators Credit Union Suite and the Bear Club. The former is located on the second floor and will be used as a gameday suite during all home events. The Bear Club, located on the first floor, will give fans access to a bar, TVs and a close-up view of the game. 
The upgrades are part of Parkside's $5 million RangerVision campaign. Learn more about its progress — and what's next — later this week on Kenosha.com.
Basketball season ticket options include …
Nexus Courtside Club: $299
Chairback Premium: $159
Chairback General: $129
General Admission: $99
Wrestling season ticket options include …
Nexus Matside Club: $99
Chairback Premium: $49
Chairback General: $29
General admission: Not available
Basketball and wrestling season ticket holders receive a same-seat guarantee for each home event and guaranteed giveaways at certain events. Those who purchase season Nexus Courtside/Matside Club tickets get free access to the Bear Club.
You can find more details on season ticket options and benefits here.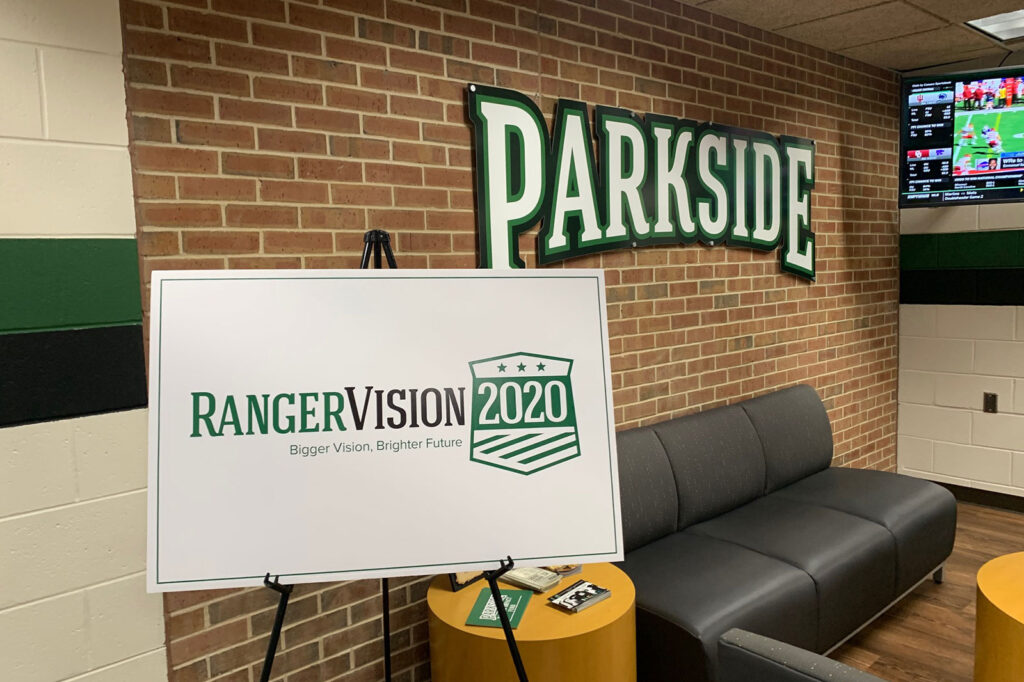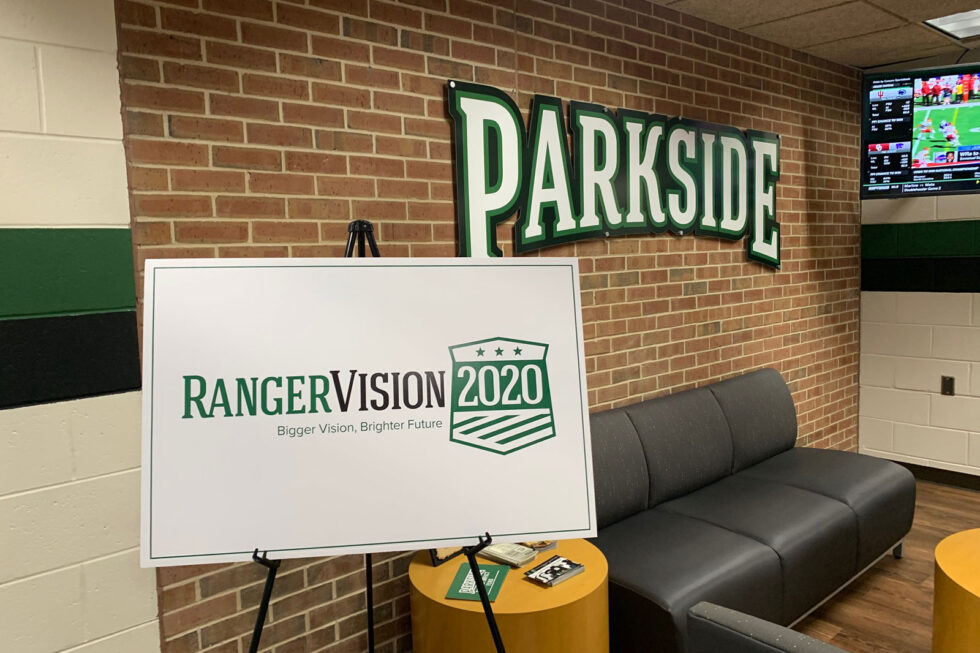 Gavin noted the more customized options available for 2021-22.
"If you go back in time, if you came to a game we'd sell you a general admission ticket and you could sit anywhere. Every seat is the exact same," Gavin said. "Now, if you buy a ticket you can choose where you want to sit, choose what the experience is going to be."
That will be the same for single-game tickets as well. Those will be available for sale soon — and be a point of emphasis going forward, according to Parkside. 
Said Gavin: "Gone are the days of selling a lot of season tickets. Our goal with Experience the Vision is not to commit to 15 games a year. It's, 'will you come two or three times? Bring your family, bring your kids, bring your clients, your youth team.' You don't have to come to every game. Everyone's busy."
Acting "intentionally"
To attract those fans, you have to be "intentional," Gavin said, and the new facilities and ticket options are part of it.
"Even at the highest level of college athletics, you can't just assume people are going to show up anymore," Gavin said. "That's true of recruits, that's true of fans, that's true of students in your institution. You have to go out of your way to intentionally show them why to show up."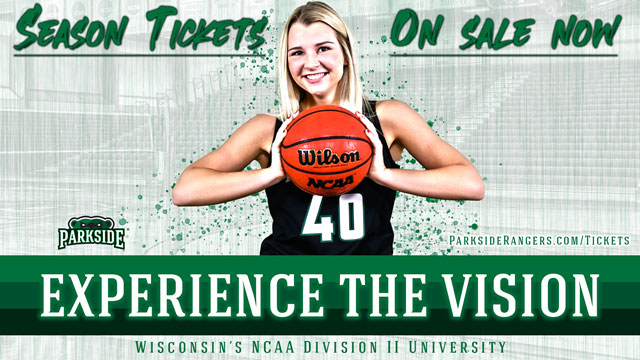 Men's basketball coach Luke Riegel agrees, and is convinced getting people through the doors even once will make a difference for the program. 
"Especially after a COVID year, when we really didn't have any fans, people will be really excited to come into the facility and watch basketball. They will get to be a part of what's being built here," he said. "People who have been to our games before won't believe their eyes. People who haven't been here, they will have a chance to experience real college basketball and a real college atmosphere. It will get people excited, and they don't have to be a diehard basketball fan."
Not just basketball
Experience the Vision extends well beyond basketball and wrestling. There will also be an increased focus on promoting the new Rick Kilps Center and other facilities for community use. "Recruiting, retention, revenue" are the "three Rs" Gavin is focused on — with revenue front and center for Experience the Vision.
"How do we rent our facilities, how do we bring people to our campus?" he said. "Lights and turf will be a huge aspect of that outside. The pool for the better part of five decades was regularly bringing people to our campus, and that's really important. (The Kilps Center) will do the same, whether it's youth baseball, youth soccer, youth softball."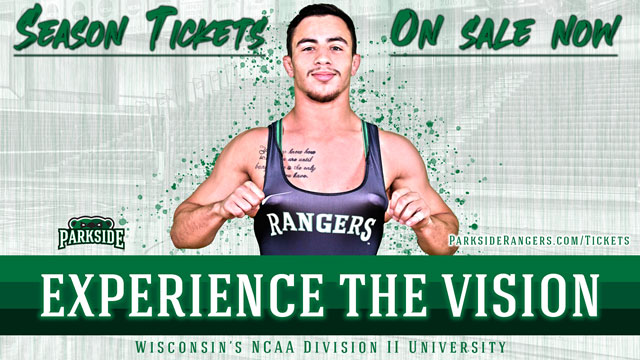 The same holds true for the Wayne E. Dannehl National Cross Country Course, which has already put Parkside on the map with runners from across the country.
The course has regularly hosted high school, college and other runners for major meets since it opened in 1976. Coming up: The university is hosting the 2022 NCAA Division II regionals and the 2025 NCAA Division II Nationals. Last Saturday alone, Parkside was expecting a few thousand people at the course for meets.
"It's absolutely a jewel, a really unique asset," Gavin said. "It's a phenomenal course, but it's also unique to just have a course on campus at all. It brings people to our campus, young people."
Showing off for recruits
Gavin has young people in mind as the capital campaign evolves. Facilities, he said, make a difference as recruits make their decisions on schools.
"I had a coach tell me one time at a previous job that when you have a 17- or 18-year-old come on campus you don't want facilities to be the reason they say yes. But they can help them listen to you. They can get their attention," Gavin said.
He added: "When you're trying to recruit a young high school junior or senior, they are not just coming here for visits. They are going other places too. So it's important that they see a place where they care about athletics, and they can see themselves getting better there. They spend a lot of time here, so they have to envision an atmosphere they want to be in every day. It's not just on gameday. It's their home."
It's also about recruiting students who aren't playing Division II athletics, and Riegel thinks these investments will help grow overall enrollment, not just those playing sports.
"We have more student managers this year than we've ever had," he said. "When you have what we have going on right now it's not just about attracting student-athletes, it's about attracting people to the sports management major, the business major. They look at a facility like this and an athletic department that's growing and they want to be a part of that too."