Jacob DeLabio and Justin Lavey have known each other since middle school.
They graduated from Tremper High School in 2016 and played baseball for coach John Matera. They also played for the respected Hitters Baseball Training Academy in Racine County.
The similarities don't end there.
While they took different routes to get there, the duo embarked on their first seasons in professional baseball this summer. And, during their respective minor-league seasons, both players received promotions and moved up a level.
All in all, the first year of pro ball was a successful one for the Tremper duo. As a result, the two have been selected as the Kenosha.com Kenoshans of the Week.
"It was a lot of fun," DeLabio said. "We'd text each other every week or so and check in. With Justin going through it at the same time that I was … it helped a lot."
Here is a closer look at both players:
Jacob DeLabio
To say the last seven months have been a whirlwind would be an understatement.
"I was all over the place this summer," DeLabio said. "I was happy with how everything went. I had a good year."
After finishing his senior season for Carthage College in the spring, the 6-foot-5 right-hander had a strong showing with the Mahoning Valley Scrappers in the start-up MLB Draft League.
While he wasn't selected in the Major League Baseball First-Year Player Draft in July, DeLabio quickly signed as an undrafted free agent with the Houston Astros.
Assigned to the FCL Astros, the organization's Rookie-level affiliate, DeLabio put together five scoreless outings as he allowed only two hits and one walk while striking out 12. On Sept. 2, DeLabio was promoted to the Fayetteville Woodpeckers, the Astros' low-A affiliate in the Carolina League. In five appearances, he gave up one run on three hits while walking eight and striking out seven.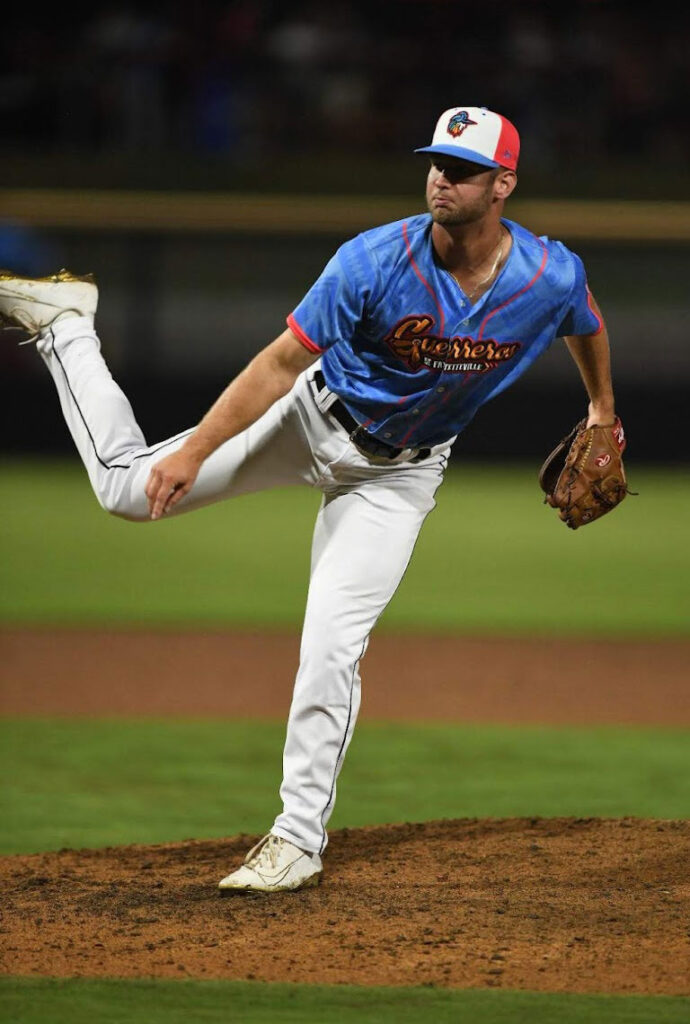 For the season, DeLabio finished with 19 strikeouts and a 0.90 ERA in 10 innings of relief. His fastball was regularly clocked at 94-95 mph and occasionally touching 96 mph.
"My biggest jump was probably the COVID year, that winter," he said. "January 2020 is when I started throwing bullpens and I started popping 94, 95. Obviously, I didn't really get to play that year. I think having another off-season to get ready to try to play pro ball helped me."
One of the highlights of his season came on Sept. 11 when he recorded his first professional save in a 9-8 victory over the Kannapolis Cannon Ballers. He was able to secure the game ball (along with the ball from his first career strikeout).
DeLabio, a former member of the Kenosha Kingfish, has one major takeaway from his first pro season: He did not feel overmatched.
"I used to let myself feel like that and say, 'Oh, this guy is from this big school. He's pretty good,'" he said. "Now I don't even think about that anymore. I just worry about me and how good I am and my ability to get guys out."
Currently in Kenosha, DeLabio won't throw for a few weeks before ramping up his off-season workouts.
Justin Lavey
Like a lot of minor leaguers, Lavey was itching to return to the diamond in 2021.
In 2020, the versatile infielder had his senior season with Louisville cut short due to the COVID-19 pandemic. At the time, the Cardinals were ranked second in the country and Lavey had a team-best 17 RBI in 17 games.
Lavey, who played in 173 games (143 starts) in his collegiate career, was not selected in the 2020 MLB First-Year Player Draft, which was reduced to five rounds. He signed with the Seattle Mariners as a free agent but would not take the field until a year later.
How did he spend his year off?
"A lot of working out," he said. "I coached a 13-year-old team in Nashville. I conducted hitting and infield camps for kids. I tried sticking around the game as much as possible."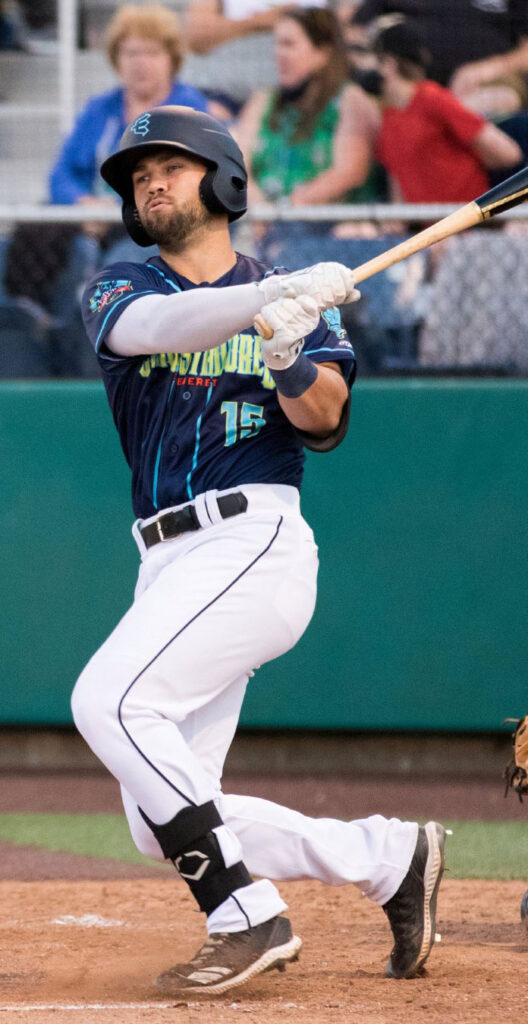 When the 2021 season began, Lavey started with the Modesto Nuts, the Mariners' low-A affiliate in the California League. After appearing in 49 games, he was promoted to the Everett AquaSox, Seattle's high-A affiliate in the Northwest League.
"That was the highlight of my year, for sure," Lavey said about the late-July promotion.
Playing primarily at second base with some starts at third base and shortstop, Lavey saw action in 84 games this season and batted .243 (74 for 305) with 11 doubles, three triples, eight home runs and 43 RBI. He also scored 38 runs and stole 10 bases without getting caught.
"It was a great season," Lavey said. "After a whole year off of baseball, to just be back on the field and get a bunch of games under my belt and having the organization finally see me play in a Mariners uniform was surreal."
Lavey, who never pitched an inning in high school, even threw a scoreless eighth in an 11-5 loss to the Eugene Emeralds on Sept. 8.
"We didn't want to use one of our bullpen guys, so they were like, 'You're going in there. You better throw it with an arc on it. Don't throw it as hard as you can and blow your arm out,'" he said. "I was under strict orders to throw slow. It was fun."
Lavey, who moved to Texas with his girlfriend before the start of spring training, was traveling to Kenosha this week. He is eager for his first in-person meeting with his nephew Noah, who was born in March.
"I'm anxious to get back to Wisconsin," he said.
NOTE: To nominate a Kenoshan of the Week click here or email Andrew@Kenosha.com.