On this date (Sept. 28) in 2000, Kenoshan Debbi Spino capped her Olympic career in the 20-kilometer race walk in Sydney, Australia.
The Olympics was the third for the Bradford graduate.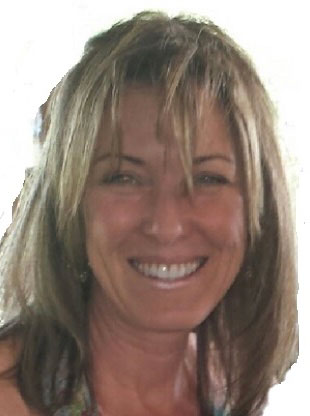 After taking 26th in Barcelona, Spain, in 1992 and 20th in Atlanta in 1996 (both 10K events), Spino took 44th in Sydney as part of arguably the most accomplished international athletic career of any Kenosha product.
In addition to the Olympics, Spino competed and placed in the World Cup, the Goodwill Games, the World Championships, the Pan Am Games and the Pan Am Cup.
Her best finish was a second at the Pan Am Games in Havana, Cuba, in 1991 when she covered the 10K course in 46 minutes, 51.53 seconds. She was also third at the 10K Pan Am Cup in Mar del Plata, Argentina, in 1988 and fifth in the 1998 10K Goodwill Games.
Spino, a two-time national champion (mile and 1,500 in 1982) at UW-Parkside for coach Mike DeWitt, was the dominant U.S. race walker from the mid-1980s to the mid-1990s. She won national outdoor championships in 1984, 1986, 1990-93, 1996 and 1997 and indoor titles in 1992, 1993, 1994 and 1997.
Of her three Olympic experiences, it was the 1996 Games in Atlanta that stand out.
"As much as my first Olympics meant to me in 1992 — realizing a dream I had been 'seeing' since I was 10 — this second Olympic team was multiplied excitement," Spino said in an email. "I would be in my own country, only one time zone off my body clock (and) a busload of family and friends from Wisconsin and around the country promised to cheer me along the race course. I was determined to be more fit and prepared for this next team."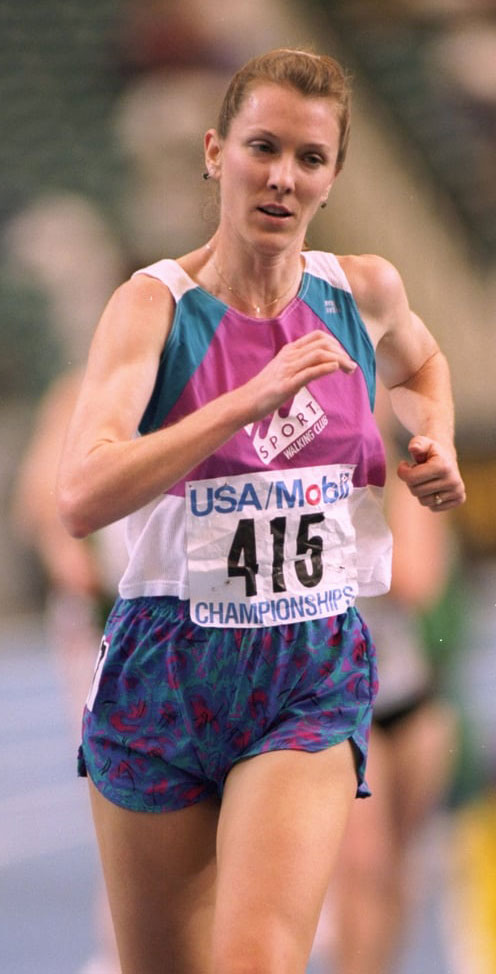 This meant comprehensive preparation covering everything from improving training, diet and psyche and becoming intimately familiar with the course.
"I trained better," Spino said. "I knew the climate and I prepared for it. I was heat trained to the max. I ate better. I focused my mind and visualized like never before. I went to Atlanta to see the course as soon as it was ready. The Atlanta race walk committee was very organized and I had a sketch of the course well over a year before the race. I traveled to Atlanta and took mental images, photos and video images back to Wisconsin. I must have walked the Olympic course in my mind a thousand times before I set foot on the course again for the 'main event.' I even put a rock from Atlanta in my luggage. When I saw it on my desk each day, I would dream of that Olympic team. It energized my goal as it did what rocks do: hold my paperwork in place. So, I was mentally prepared and felt like the finest race car. I was ready."
Spino took 20th in the 10K event in 45:32 and she was more than pleased with that.
"I remember a reporter asking me after the race what I thought of the excruciating heat and humidity. … I told him, 'Honestly, I didn't even feel it.' I was prepared," said Spino, who was the second American to finish behind fellow Parkside product Michelle Rohl (14th in 44:29). "And that is always the No. 1 key to success. I consider that race one of my successful races. I finished 20th — not first, second or third for the medals — but, it was fun! I was in a flow state from start to finish."
As for her Olympic finale in 2000, Spino qualified for Sydney at the Olympic trials in Sacramento, Calif., on July 19. Competing for Nike, Spino was third in the 10K walk in 1:33:48 behind Rohl (1:32:39) and Yueling Chen (1:33:40).
In Sydney, Spino was the third American to finish (1:47:20) with Racine's Rohl taking 17th in 1:34:26.00 and Chen finishing 38th in 1:39:36.
A resident of Mount Pleasant, Spino keeps herself occupied with her company, sharing her faith and speaking to corporate groups and schools about her fitness experience.
"I have incredible memories of my 30-plus years of training and racing and Olympic teams to keep my mind young," Spino said. "However, one cannot live in the past. So, today, I share my favorite skin line with anyone who will listen. I found a company when I started seeing face lines and age. Years of training in the sun will do that. I kid you not, almost all of those sun years seem to be forgiven with my products.
"In addition, I share my training and fitness experiences with corporate groups and schools. I also enjoy sharing my Christian faith, anytime I can. All of these passions keep me busy. And, to add one more thing, I'm working on an exciting project earmarked for young athletes, girls and women."
For more information or to comment on this feature, contact the author at dmarran359@aol.com