Hands down, this is the best pizza dough recipe I've found and tried.
It makes a perfectly crisp and delicious whole wheat pizza. If you're looking for a vegan option, this dough is also 100 percent vegan. It's simple to make and the entire family will love it!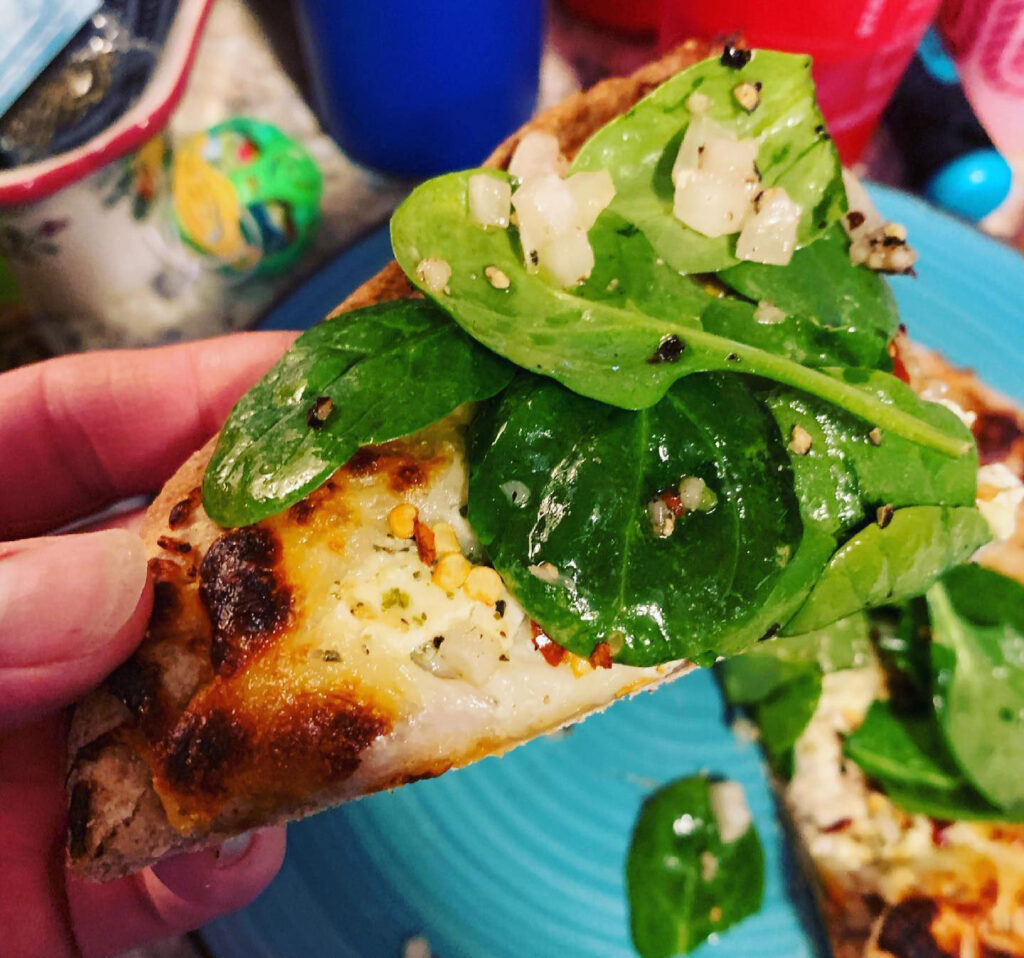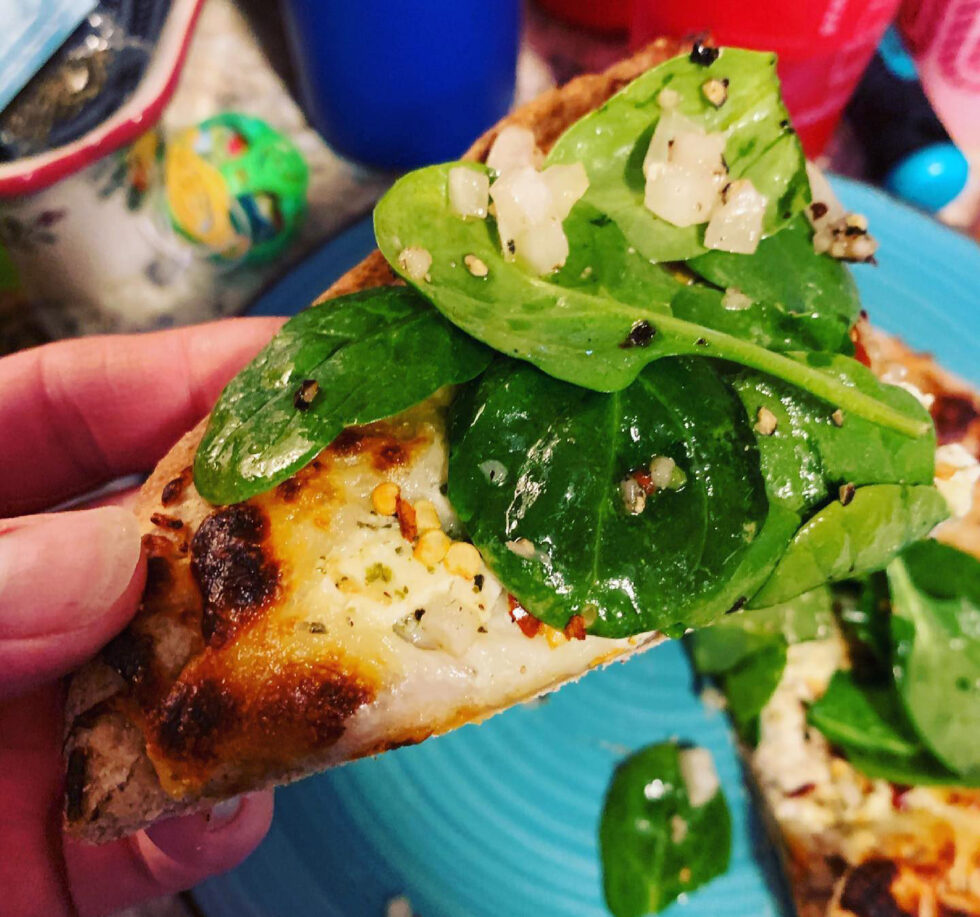 Ingredients:
3 cups of whole wheat flour (360g)
1 Tbsp of instant yeast
1/2 tsp of sugar 
1 tsp of salt
1 Tbsp of fresh lemon juice
3 Tbsp of olive oil
1 cup of water 
Directions:
Take 1 teaspoon of instant yeast (3g) in a mixing bowl.
Add 1/2 teaspoon of sugar and 1 cup of water — mix well. 
Next, add 3 cups of whole wheat flour, 1 teaspoon of salt, 3 tablespoons of olive oil, and 1 tablespoon of lemon juice. 
Attach bowl to a standup mixer with the hook attachment. On medium-high speed, knead the dough for five minutes or more. If you knead by hand, you'll have to knead the dough for 8-10 minutes.
The dough should be smooth, pliable, and soft. If the dough is too dry, add some water. If it seems too sticky and wet, then add some more flour.
Spread water all over the dough.
Cover the dough with a lid, kitchen towel, or plastic wrap and let proof for up to two hours (until dough doubles in size). 
When the dough has doubled in size, knead the dough lightly and you're ready to make pizzas. 
This recipe should make about seven personal pizzas. Separate the dough into balls and roll out with more flour or cornmeal. Add your toppings and bake. You can bake at 300 for 15 minutes or so, but I prefer a pizza stone at high heat (450) for less time.