Since its inception in 2005, Jockey International, Inc.'s (Jockey) philanthropic initiative, Jockey Being Family Foundation, Ltd. (JBF), has focused on supporting programs that help strengthen adoptive families nationwide by providing funding to nonprofit organizations, enabling them to provide critical post-adoption services. Now, Jockey is expanding its efforts by "adopting" Lincoln Middle School with a new partnership beginning this fall and continuing throughout the 2021-2022 school year.
As part of "adopting" Lincoln Middle School, Jockey has contracted the Kenosha YMCA to operate its Teen Achievers program each day after school during the 2021-2022 and 2022-2023 school years.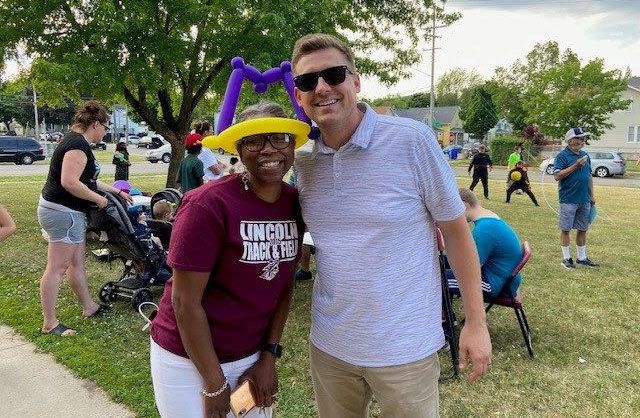 "We are truly honored to be a part of this collaborative effort to help the youth and families at Lincoln Middle School," said Cindy Altergott, Kenosha YMCA CEO. "Our Elementary Achievers program has had measured success improving math, reading, and social emotional learning. This expansion to Lincoln Middle School would not be possible without Jockey's support."
The Teen Achievers program will begin on Oct. 4 and will serve as an extension of the school day for Lincoln Middle School youth, with a special focus on math and reading skills. The Teen Achievers program will focus on academics, positive relationships, college and career, life skills and positive identity. 
"When we approached Lincoln Middle School with the idea of 'adopting' their school, there was nothing but mutual excitement to help and support the kids," said Jake McGhee, Vice President and Chief Philanthropy Officer at Jockey. "The staff at Lincoln immediately requested funding in an every day after-school program. This is the first step in what we view as a long lasting and impactful partnership." 
In addition to partnering on the YMCA after-school program, Jockey is working with KUSD and will sponsor additional educational and enrichment programs for Lincoln students and their families. A goal of the program is to allow Jockey corporate employees the opportunity to engage in mentorship, relationship building, and beautification opportunities. Jockey recently partnered with Garden of Eatin' – Kenosha to build five raised garden beds which will allow students to learn about gardening while producing a harvest of fresh produce to donate to local soup kitchens, pantries, and other organizations serving Kenosha.
Jockey is focused on providing much needed support to a school with a predominately disadvantaged and under resourced student population. The goal of this partnership is to help close the achievement gap for students and improve performance schoolwide.
"Today's kids are tomorrow's future, and we recognize how important they are to our community," said Debra S. Waller, Jockey Chairman and CEO. "Principal (Star) Daley and the team at Lincoln Middle School are passionate about each and every child, and we're excited to walk along side by side in support of their efforts."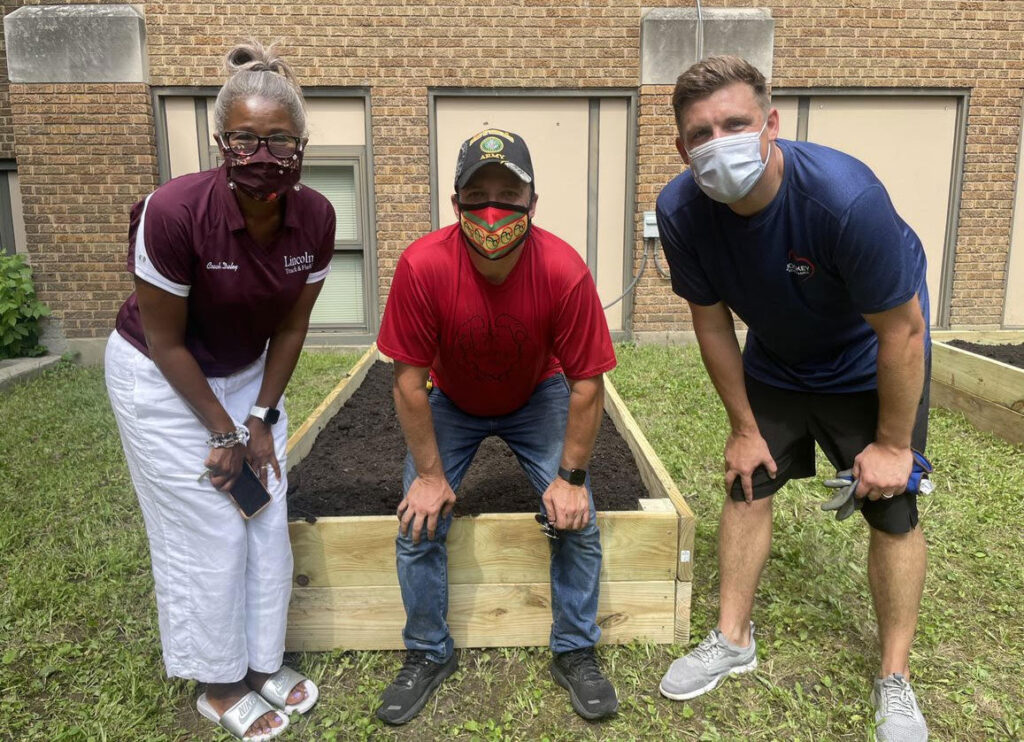 Lincoln Middle School serves youth in grades 6-8 where Principal Daley is in her ninth year leading the school.
"My vision has always been for us to be a well-rounded and community-based school, and Jockey's willingness to support us will help make that vision a reality," Daley said. "We could not be more thankful to Debra and the team at Jockey for believing in us and bringing us into their family."