Jose Garcia is a success story.
The St. Joseph Catholic Academy graduate starred on the basketball court and helped lead the Lancers to the WIAA State Tournament. He went on to play collegiately at the College of Lake County and Dominican University in River Forest, Ill., where he was a two-time All-Northern Athletics Collegiate Conference performer and earned a degree in business administration.
After playing one season in the Latin National Professional Basketball League, the top league in Mexico, Garcia had coaching stints at CLC and Dominican before spending seven seasons on the Carthage College coaching staff. During that time, he earned a master's degree in educational leadership.
The 37-year-old is in his second year as a cross-categorical teacher at Jerstad-Agerhold Middle School in Racine and he is entering his second season as the boys varsity basketball coach at St. Joseph.
Married to Betty, they have three children – Dazzlyn (15), Faith (8) and Savian (6). The couple are leaders at Journey Church in Kenosha, 10700 75th St.
Garcia's story is an inspirational one.
"I came from a drug dealing and gang banging family," he said matter-of-factly. "My dad was in prison twice. I had five siblings in prison. I grew up visiting prisons all through my youth. I never had someone who really led me down the right path. I didn't have a mentor.
"I didn't have someone who was bringing me into the gym and telling me the things that I needed to hear like I shouldn't womanize girls because I was raised in a womanizing family. I shouldn't be disrespectful or cussing out my teammates or have a horrible character. … I wish I had someone who would have taught me that.
"I wasn't a horrible kid. I learned a lot from my siblings' mistakes. I had a great relationship with my mother (Yolanda), so I didn't want to hurt her, but I still made a lot of bad choices where my life really could have taken a different route. I was just fortunate that it didn't."
About 10 years ago, Garcia said he felt "the power of God" and was ordained in 2012.
"It really felt like God was calling me to give back to the community and use my gift, which was basketball," he explained.
In 2013, Garcia founded Anointed Hoops Inc., which aims for community outreach through basketball. The nonprofit ministry empowers local middle school and high school boys – mostly at-risk and/or fatherless – to seek Jesus Christ, value education and develop into leaders who impact their communities. The organization is known to provide food, clothing, haircuts and hygiene products to those in need.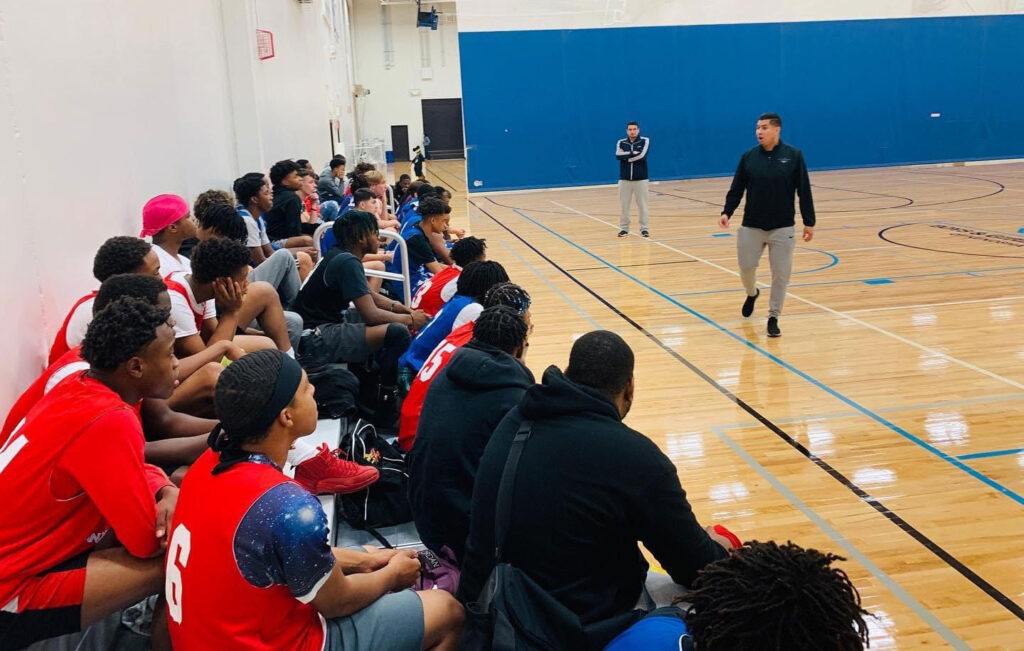 On Saturday, Sept. 18, Garcia conducted a free Anointed Hoops Basketball Camp for middle school and high school boys at The Encounter Church, 8900 34th Ave. Participants received a T-shirt, medals/trophies and a meal at the end of camp. In addition to skill development, there were 3-point and free-throw contests and a 3-on-3 tournament.
The camp was the ninth one conducted since 2013 by Garcia, who has never received a dime and has usually held it wherever he could find a free gym to use. Previous camps were held at St. Joseph, the Boys & Girls Club and Nash Elementary.
As a result of his dedication to the local youth of Kenosha, Garcia has been selected as the Kenosha.com Kenoshan of the Week.
"It has been a blessing," said Garcia, who is looking forward to one day making Anointed Hoops a full-time endeavor. "It gets a little challenging to keep working full time and doing this effectively."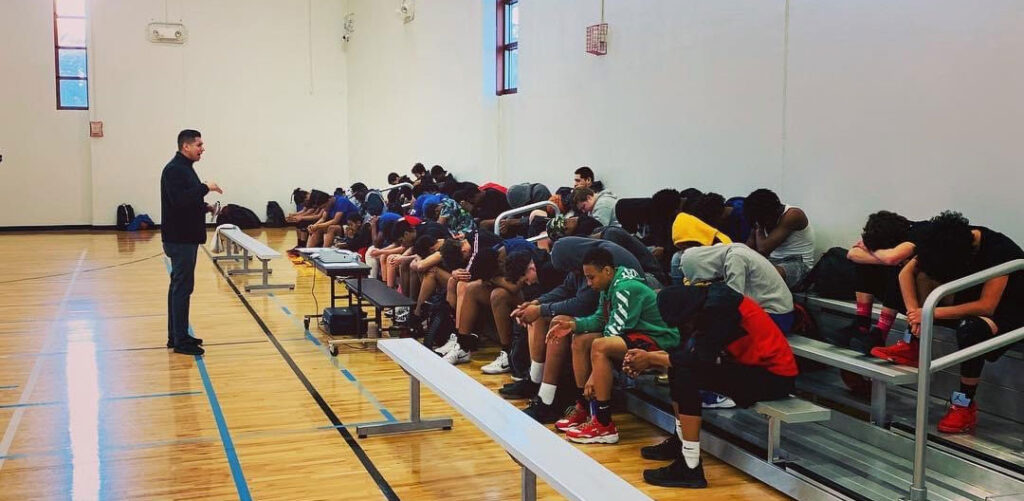 In addition to the camps, Garcia started a weekly outreach summer program in 2015 and launched fall and spring leagues in 2016. The five-week leagues, which begin in October, have attracted as many as 90-100 kids.
"With the outreach every week, I was letting kids come in and play basketball," he said. "I'm really focused on reaching out to the inner-city kids that can't pay to play organized basketball. I'd give a message from the Bible and connect with them and just be a mentor in their lives."
Anointed Hoops Inc., which officially became a nonprofit in 2017, is always seeking volunteers and donations. For more information, go to anointedhoops.com or call 262-748-0588.
NOTE: To nominate a Kenoshan of the Week click here or email Andrew@Kenosha.com.