Did you know there are fleeting moments in our lives when we can feel totally at peace with the universe?
Time and place can have a tremendous impact on how we manage our internal emotions.
Whether you realize it or not, you have the power to influence your own mental health simply by seeking out the places around you that make you feel happy.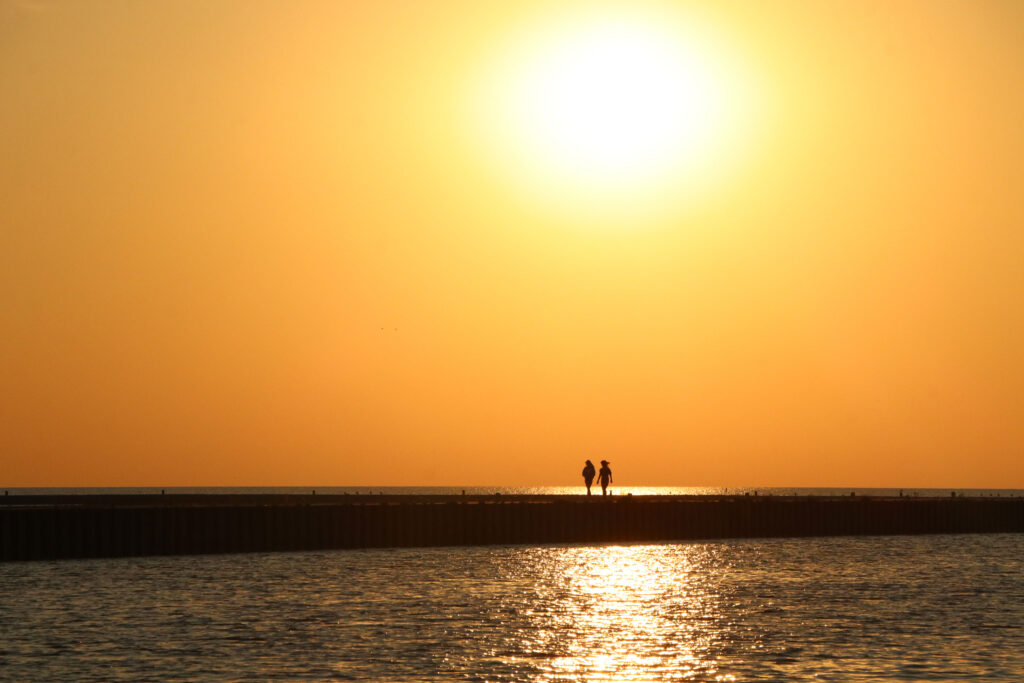 I believe each of us needs to make a conscious effort to place ourselves in the right place at the right time to positively influence our lives.
Positive action creates a positive ripple effect in the universe that will eventually be recognized many times over.
For example, I've worked in our local county jail for the last 25 years and I've had my share of negative experiences. I've learned over the years that everyone needs a means of escape to be able to reset.
For me, photography and nature are my means of coping with the negative influences in my life.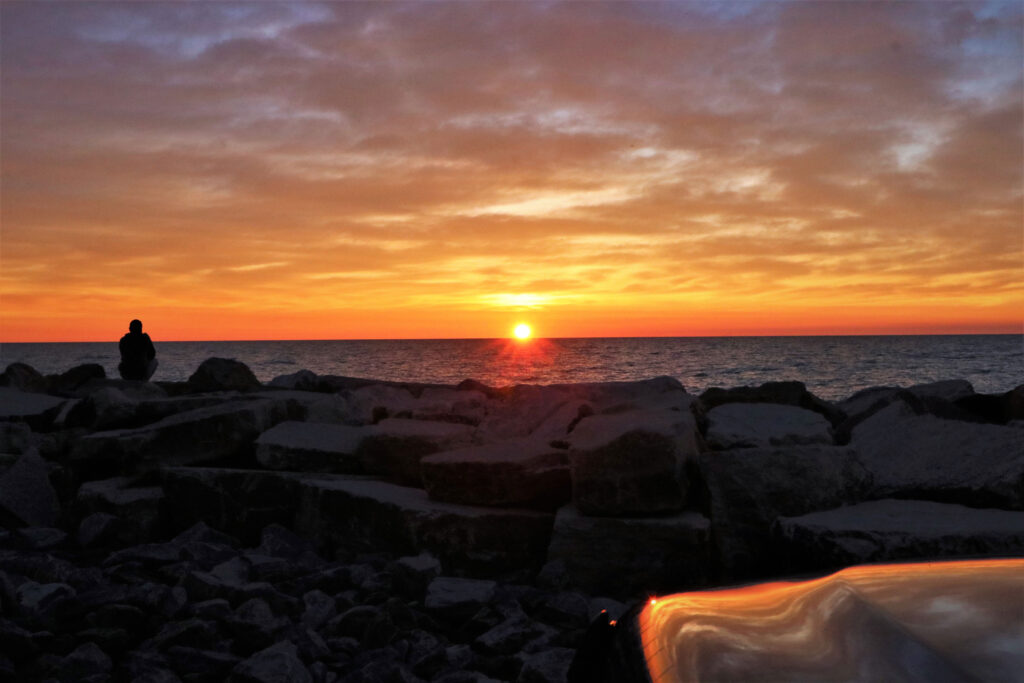 Personally, I've always liked visual arts and love taking photographs of things that interest me and make me happy. Some of you may have seen my sunrise photos, taken along the Kenosha shoreline, as I frequently share them on the #Kenoshastrong Facebook group.
I purposefully share my work to that social media group because of the number of people who have liked and commented about my work. I get a boost from the comments I receive and reciprocate with hearts to all of the positive comments.
It makes me feel good to be appreciated and I believe the hearts let the commenter know that I appreciate them too. Many people have told me that they are shut-ins who are no longer able to make it down to the lakeshore because of a disability or other affliction.
They frequently thank me for posting the morning sunrise. This makes me feel good on the inside knowing that I'm able to help others get enjoyment from something they desire to see but are otherwise incapable of seeing.
I began taking pictures as a means of self-therapy to deal with issues in my own life simply because it made me happy. It was a sort of cathartic means to deal with the everyday pressures of my life.
Over time, my new-found feelings of happiness morphed into a feeling of wanting to help others feel the enjoyment I was experiencing as well. I do this by making a conscious effort to wake up early on my days off so I can make it down to the lake in time to view the pre-sunrise color changes in the sky.
I watch the bird migrations and the changing position of the sun on the horizon line. Occasionally, I happen across wild critters like raccoons, opossums and skunks.
There was even a time I was able to photograph two young deer that walked out on the North Pier all the way out to the lighthouse. I purposefully place myself in the right place at the right time, choosing a spot I know well, because I know I've found happiness there in the past and I know the feeling will manifest itself again if I just place myself in the right place at the right time.
For me, getting out into nature is something that has always helped me maintain balance in this stressful world. I truly believe it can help you too. I believe this because I've seen it and I've lived it. I credit it with helping me maintain my well being long enough to make it to retirement.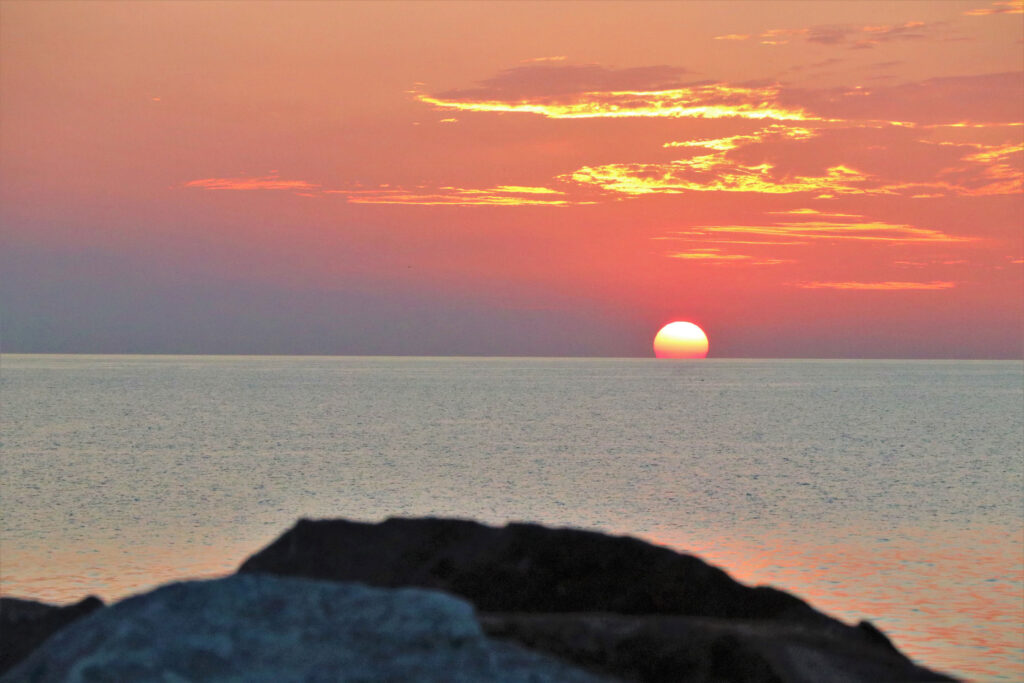 Happiness truly can propagate more happiness. You just need to believe it and make it happen!
During my many photo excursions along Kenosha's Lake Michigan shoreline, I've noticed many early risers visiting the shoreline to bolster their happiness as well.
I saw so many over the summer that I began to take pictures of them, saving the best ones in a special file on my desktop named "The Instagram Club."
These photos have built up in that file with no apparent reason for me to be saving them until now. While considering what sort of topic I should undertake for my very first "Capturing Kenosha" for Kenosha.com, I suddenly remembered them and thought they would tie in nicely with an idea that I had about placing oneself in the right place and time to find happiness.
It was obvious to me immediately as evidenced by these photos, that many others draw their energy from the parks and civic areas along Kenosha's shoreline.
Please enjoy the photos that I have taken and placed here with this article. Maybe use them as inspiration to wake up early one day to venture down to the lake or out into a field in order to witness nature in all its glory.
Kenosha is blessed with many places that one can escape the stressors of everyday life. Seek them out and you will truly be rewarded!
I urge you all to take breaks from your busy lives to just catch your breath and gaze at the wonders of the natural world that are all around us. Seek out places that energize you and visit those places often.
Timing is everything so make sure you know the best time to be in those places and make it happen. Take a friend or loved one with you and possibly make their day a better one too.
Take care, I wish you all a wonderful day!