SOMERS — There's no telling what will turn up in the Pike River.
Used tires, bed springs, hot water heaters, lawn mowers, computers, antique scissors and mannequins are just a few of the items discovered in the past at the annual Pike River Clean-up.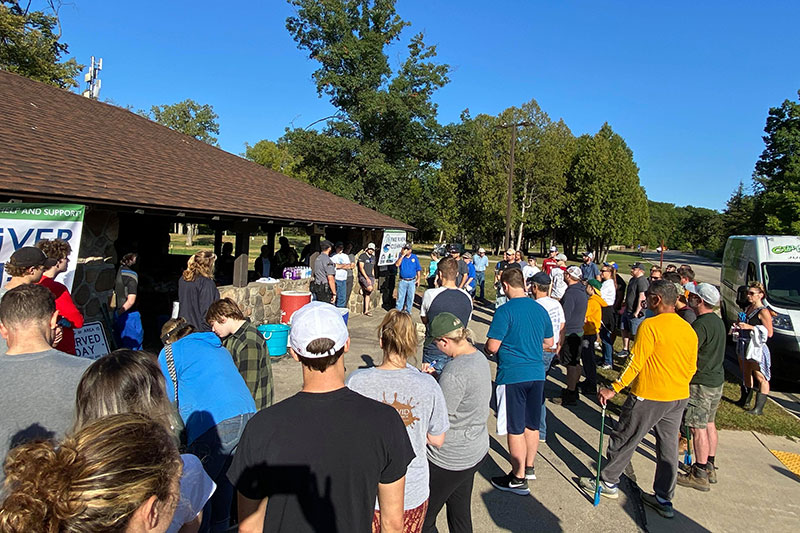 "You name it, we've pulled it out of that river," said Kenosha resident Jim Zondlak, who organizes the event for the Kenosha Sportfishing and Conservation Association.
Sixty-five volunteers from local universities, high schools, church groups and other organizations combined for the event's biggest turnout ever on Saturday (Sept. 18).
After gathering at Petrifying Springs Park Shelter No. 4, volunteers went from as far west as Green Bay Road, north of Highway A, and ran east to Carthage College and farther south to the river's mouth at Alford Park.
In the end, the Pike River became a cleaner and safer place for everyone.
"Kudos to everyone who participated," Zondlak said. "We removed 10 tires from the river, filled two 40-yard dumpsters with trash and raised over $2,000 in donations."
Volunteers have removed over 260 tires out of the river since the event's 2009 inception, according to Zondlak.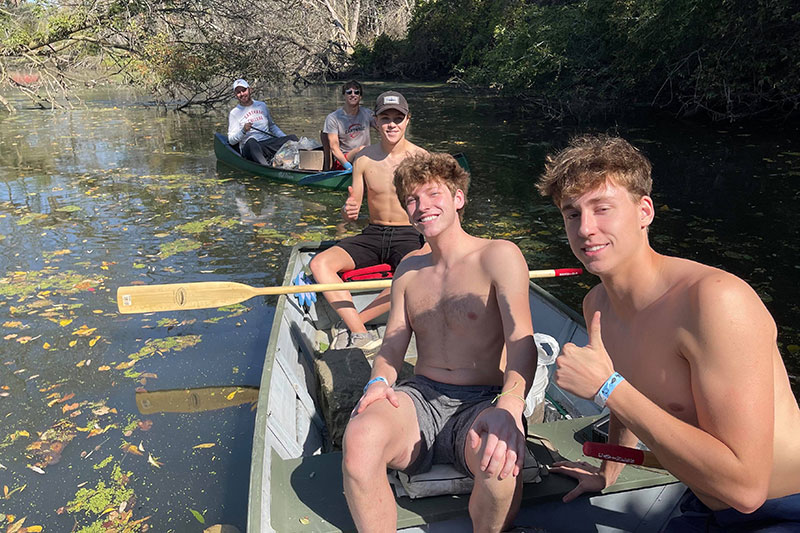 Firestone Complete Auto Care, located at 3190 Market Lane in Somers, volunteered to handle tire disposal.
"I was so happy they did that for us," Zondlak said. "Usually, (Kenosha County) has been taking care of it. The county asked us to find another way and I went out and found another way."
Carthage College was one of several local sponsors. The Carthage men's swim team canoed through a portion of the Pike River near campus and gathered a variety of debris along the way.
"It just made sense for Carthage to participate given the fact that the Pike River runs right through our campus," said Steve Janiak, Carthage's Senior Director of Marketing and Brand Strategy.
The Pike River Clean-up was created by local kayaker Dan Meyer. Zondlak took over the project several years ago.
"Dan Meyer started this event out of his garage 12 years ago," Zondlak said. "We became partners and started working together to make this a bigger event and bring more awareness to conservation. It's been tremendous."