The Harvest Moon Run is back and it has never been cheaper.
The 5K run-walk, hosted by the Kenosha Running Club, returns to the Kenosha lakefront following a one-year hiatus on Wednesday (Sept. 22).
And the best part yet, it's free.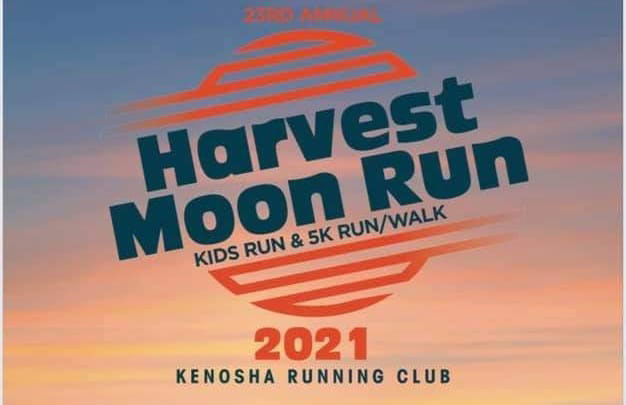 "We're doing this to promote running," Kenosha Running Club race director Omar Flores said. "People have been waiting a long time to do these races again and are tired of being locked up. I have a feeling this year's race is going to be bigger than ever."
Race-day registration begins at 5 p.m. at Simmons Island. All participants must register to compete.
There is a one-quarter mile kids race for ages 10-and-under at 6 p.m. and a 5K run-walk for all ability levels at 6:30 p.m. Trophies will be awarded to the top male and female finishers in each race.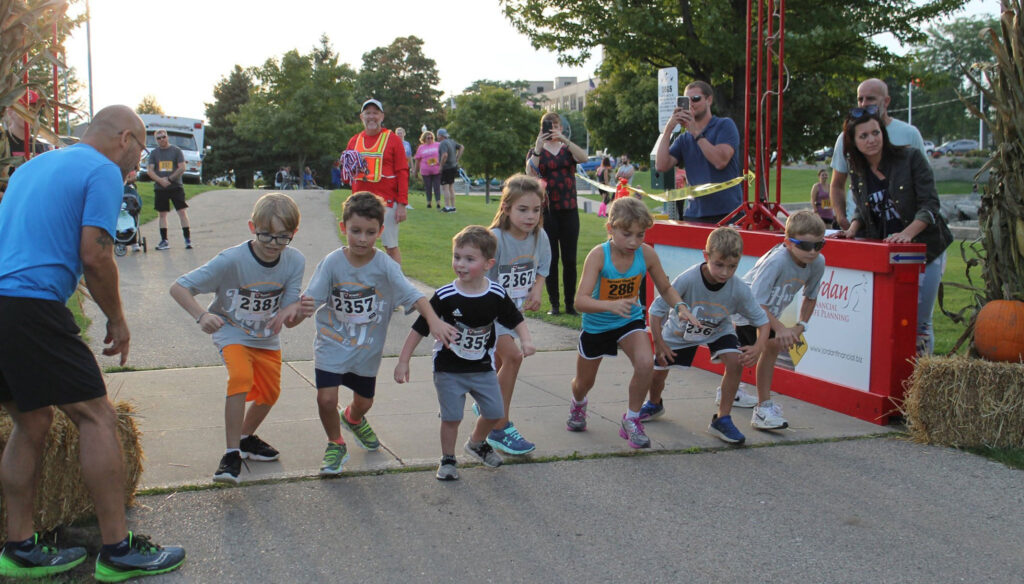 The course begins on Kennedy Drive and wraps along the lakefront bike path on Alford Park Drive. Competitors make the turn just before Carthage College before reversing their path back to the starting line.
Typically held annually on the fourth Wednesday of September, the Harvest Moon Run has grown from about 50 runners to more than 400 in the past two decades.
It's named after the full moon that occurs at the beginning of fall. This year's Harvest Moon occurs on Monday (Sept. 20) and will appear at the exact opposite of the sun at 6:54 p.m.
The Harvest Moon rises around the same time several nights in a row in the Northern Hemisphere, providing ample moonlight for farmers or, in this case, runners and walkers.
"It's one of my favorite races of the year," Flores said. "In the bigger races, you just focus on moving people along. This one is much more personal. By the time the last runner comes in, it's usually dark."
Flores said there will be volunteers with flashlights assisting the final group of participants.
University of Wisconsin-Parkside graduate Miguel Garcia won the 2019 race in 16 minutes, 40 seconds. Elizabeth Poeschl of Milwaukee was the top female finisher in 21:02.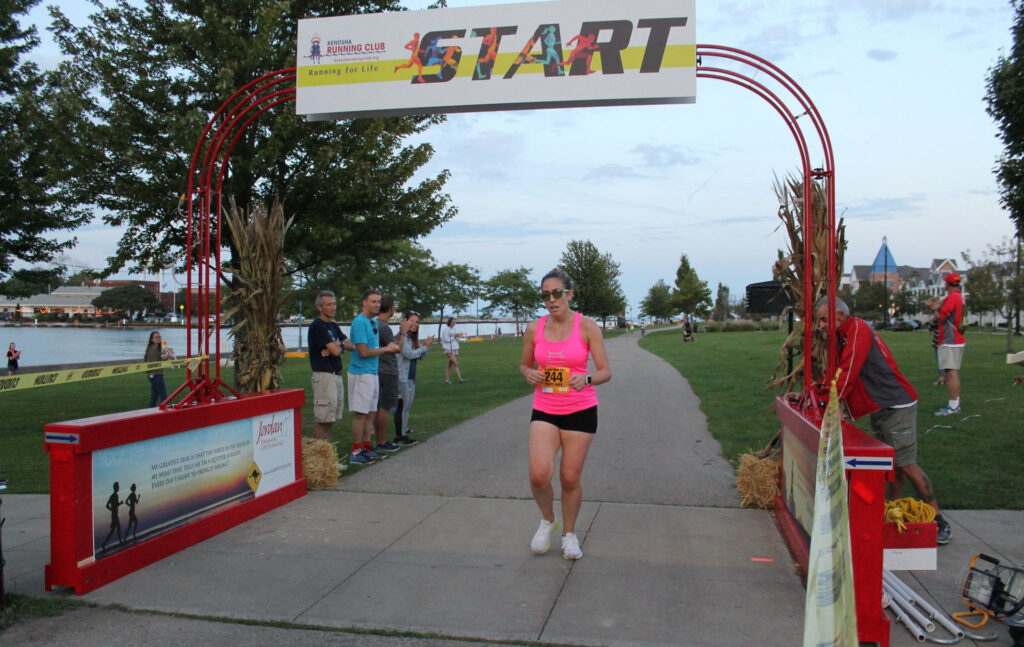 Kenosha Running Club hopes the race generates early excitement for the annual Mayor's Turkey Day Run. The race, which originated in 1906, returns on Nov. 24 at the Kenosha Public Museum.
Registration is $15 and includes a race T-shirt. The fee increases to $20 on Sept. 26 and is $25 on Nov. 23. There is no race-day registration.
The Turkey Day Run has attracted over 3,000 runners — including former Olympians, NCAA All-Americans and high school state champions — in its long history.
For more information or to sign up online, visit the Kenosha Running Club.