Since 1996, the annual County Executive Cup golf outing has raised funds to help share the game of golf with Kenosha County's youth.
That legacy continued this past Tuesday (Sept. 14), when 136 golfers joined County Executive Jim Kreuser at Brighton Dale Links in a fun afternoon for a good cause, with all outing proceeds going to Kenosha County's Junior Golf Program.

"This is all about coming together to have a good time, and to create an opportunity for youth in our community to learn about and participate in golf," Kreuser said. "The proceeds from these outings help us to share the game with the next generation of golfers."
In recent years, the outing has provided the Junior Golf Program with roughly $12,000 to $15,000 per year, Kreuser noted. In addition to entry fees from golfers, support comes in the form of generous sponsorships and donations from local businesses that are auctioned off.
The Junior Golf program is committed to teaching local youth the fundamentals, etiquette and rules of the game, introducing them to both the fun and competitive aspects of golf, said Dan Drier, Kenosha County's general manager of golf operations.
More than 220 children participated in the program this year, Drier said.
"It's a tremendous pleasure of mine that we can serve the youth in our area with our Junior Golf Program," Drier said. "It's just so enjoyable for them, as well as for us as the instructors, to see all of the smiles that we get from the kids that really are just starting in the game, and some that are a little more advanced."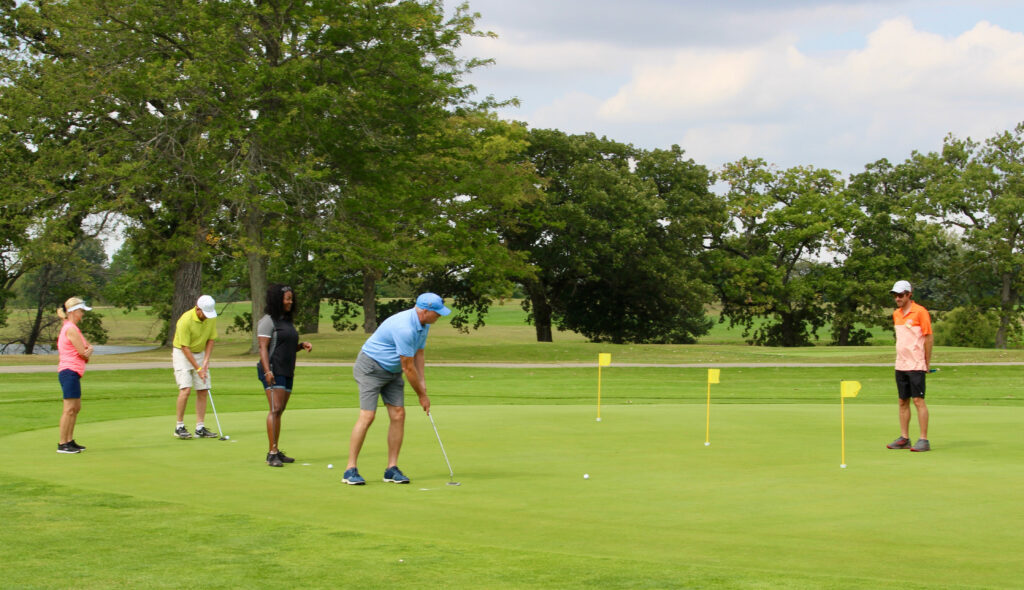 Kreuser, who earlier this year announced that he will retire in April 2022 after nearly 14 years in the county executive's office, was honored at Tuesday's event. He received the County Executive's Cup Lifetime Achievement Award from outing organizer Jim Kupfer, who credited Kreuser for his steadfast support of the longtime outing.
Details about the 2022 Junior Golf Program will be announced in the coming months. More information about Kenosha County's golf courses — Brighton Dale Links and Petrifying Springs — and Junior Golf are available at https://www.kenoshacountygolf.com.