A local women's organization will soon celebrate a major milestone: Raising more than $100,000 for Kenosha County nonprofits in just a few short years.
100+ Women Who Care – Kenosha is hosting a gala celebration at The Vault, 625 57th St., 6 p.m. Thursday, Sept 30. Men and women are invited to attend this event — and participate in the awarding of thousands of dollars to another local nonprofit.
"We're opening it up to men and women even though normally our meetings are generally just women," said Crystal Miller, who co-founded the organization three years ago with Marianne Yunt and Donna Jamieson. "It's a celebratory event. I think a lot of men wonder about the excitement we experience together at our events."
Today (Thursday) is the last day to purchase tickets. However, the organization may extend the deadline. Tickets are $25 each and include hors d'oeuvres, music and a photo booth. There will also be a cash bar.
Each attendee brings $100 to donate ($50 for those under age 40). At the end of the event, a local nonprofit receives $10,000. If fewer than 100 people attend, the amount raised and donated will differ.
For example, Care Net Family Resource Center recently won about $7,000 at an event when about 70 women showed up.
Everyone who attends can nominate a Kenosha County charity to receive the funds. Three charities are chosen at random, and whoever nominated that charity provides a short presentation to the gathering. All attendees vote, and the charity with the most support gets all the funds.
The Schulze Family Foundation also matches donations at 50 percent.
"It allowed us to reach our goals faster, and in all likelihood anyone who brings $100 will actually donate an impact of $150," Miller added.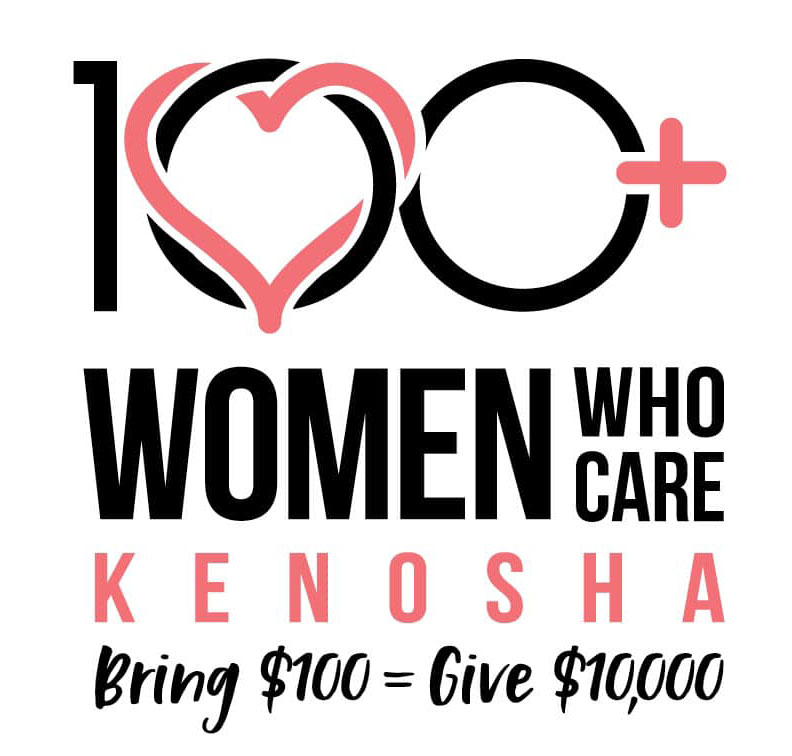 Past winners include Grace Welcome Center, Sleep in Heavenly Peace, Women & Children's Horizons and Hospice Alliance. All the funds are "unrestricted" so they can use them as they please, Miller added.
"It's been amazing what we've accomplished," Miller said. "When we founded 100 Women Who Care it was for the purpose of creating relationships, learning what nonprofits do in Kenosha — because a lot of them are unsung heroes — and making a collective impact in our community."

Miller said the Sept. 30 event will foster camaraderie because "we all care about Kenosha."

"We have a lot of diversity in the way people think in the room but we all trust the process will create good outcomes," she said. "It will be a great time and create a lot of unity in Kenosha."