Carter Kasianowicz had his first collegiate cycling season at Marian University in Indianapolis wiped out due to the COVID-19 pandemic.
Then, a wipeout nearly kept him from competing for a title in his first Collegiate Track National Championships.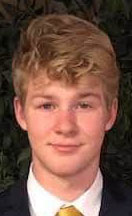 On Thursday, Sept. 9 – the first day of the three-day event at Marian's Major Taylor Velodrome – the sophomore took an unfortunate spill during a sprint quarterfinal, resulting in him having to sit out his next three events.
"In track cycling, there are match sprints, which are basically 1-on-1 for two laps," Kasianowicz explained. "It's a big game of cat and mouse. I happened to be placed against a rider who didn't really hold his line well and he sort of slammed into me and caused a crash. We were going about 38 mph at the time.
"I tore up the right side of my body pretty badly with road rash. It was painful, but it was my first college nationals. I wasn't going to let road rash stop me from racing."
Cue the cheesy inspirational music.
After a much-needed day off, Kasianowicz got back on the bike for the final day of competition. The Tremper graduate competed in a 3-lap individual time trial and placed sixth in 1 minute, 9.389 seconds.
"I was pretty disappointed, to be honest," he said. "I've had times faster than that in training. I was hoping for at least a top three."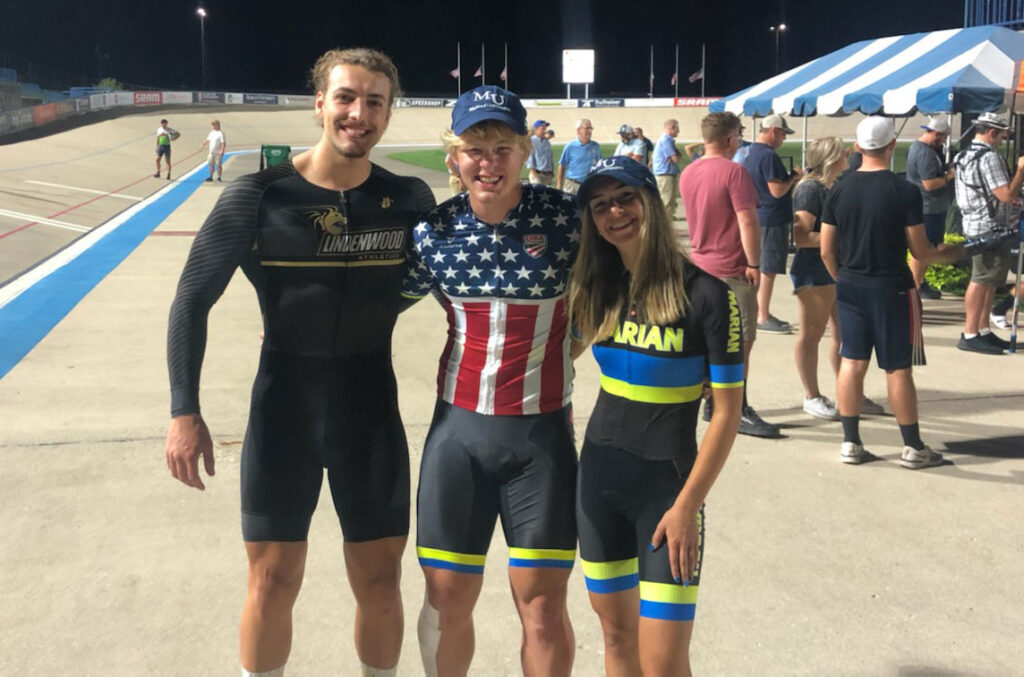 A two-time participant in the USA Cycling Junior & Elite Track National Championships, Kasianowicz placed fourth in the time trial (1:10.051) while competing for Kenosha Velosport in 2019.
The time trial was just a warmup for the final event of the weekend – the co-ed team sprint. The unique race features riders who complete six laps, two of which must be completed by a female rider.
"I felt good enough to do that," Kasianowicz said. "I didn't want to let my team down. I said, 'I can do five laps.'
"The team sprint is the most exciting collegiate event, which is why they save it for last. It's coed. Two girls start it off and four guys finish it. It's amazing. Everyone is banging on the boards and cheering. It's really intense."
Marian was the final team to compete in the event and knew it had to beat Colorado Mesa's time of 2:15.931. As the fifth of six riders, Kasianowicz, riding with a bandaged right leg, overcame a deficit and staked his team a two-second lead. Eli House finished off the final lap to give Marian a winning time of 2:14.900 and help the Knights defend their title from 2019.
"We all worked really hard to get that time," said Kasianowicz, who was joined by Elizabeth Stevenson, Alijah Beatty, Imrann Gasant and Sean Azcui. "I definitely can't take credit for the national title because it absolutely was a team event. There were five other people who helped me out. It was awesome."
For his resiliency and winning his first national title, Kasianowicz has been named the Kenosha.com Kenoshan of the Week.
With the first-place podium finish, Kasianowicz and his teammates were awarded gold medals and Stars and Stripes jerseys. The fact that it was Sept. 11 was not lost on the first-time national champion.
"It definitely added to it, for sure," he said. "When I woke up and realized it was 9/11, I thought, 'What if I win a national title on this day?' It made it a little more special."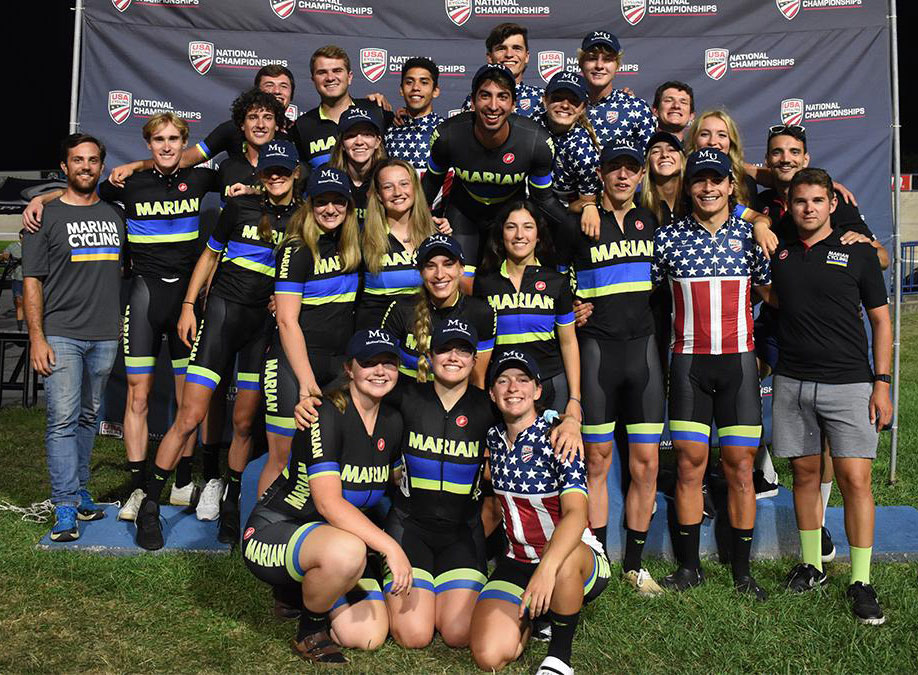 The co-ed team sprint victory also helped the Knights claim their 23rd national track team title and 47th overall.
Kasianowicz, who moved to Kenosha when he was 13 years old, got a late start in cycling. He started riding at 14 and first took to the track at 15. In addition to the track, he also competes in road races.
If you want to ride a bike competitively in college, Marian is the place to go. Located in the heart of Indy, the private school with an enrollment of just over 2,500 has a great reputation in the cycling community.
"It absolutely does," Kasianowicz said. "It's the No. 1 cycling college in the country. It's a really great school. The facilities that they have … what the school does for the cycling team is amazing. Marian is very invested in the cycling team and they take very good care of the cyclists."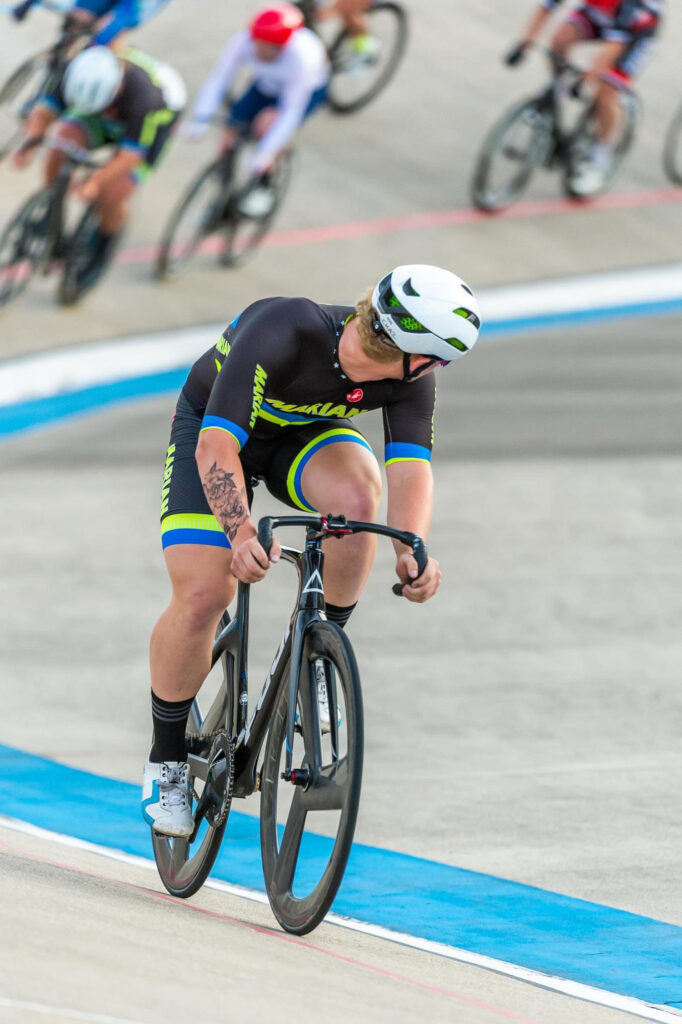 Bradford graduate Mia Scarlato is also on the Marian roster. The freshman finished 14th in the individual pursuit.
"She's one of my best friends," Kasianowicz said. "I kind of make fun of her because we were both looking at Marian at the same time. Technically, I signed before her, so I always say that she copied me."
Just like at Washington Park, the velodrome at Marian is a 333-meter track with a few slight differences.
"The one here is a little bit slower because the turns are longer and the straights are shorter and there's a little bit less banking," Kasianowicz said. "The one in Kenosha definitely has a little bit more G-force working when you're going around it. It feels a little quicker and a little bit more fun if you ask me.
"It's my home track, so I'm a little bit biased. It will always be my favorite one."
NOTE: To nominate a Kenoshan of the Week click here or email Andrew@Kenosha.com.