Kenosha won't miss a beat as we move from summer to fall, headlined by the return of several autumn-themed festivals.
This week's best bet
The 2021 Great Lakes Brew Fest now includes views with the brews, moving to a new lakefront location.
Southeastern Wisconsin's largest beer fest is set for Saturday from 3-6:30 p.m. at Celebration Place at Harbor Park, where 54th Street meets the Lakefront. The event features unlimited sampling of more than 400 craft beers, homebrews, hard ciders & seltzers from nearly 100 brewers. Food vendors and live music round out the festivities.
Kenosha will be well-represented by Public, R'Noggin and Rustic Road, as well as Bidal Society of Kenosha, Wisconsin's oldest homebrew club, and Nosey Neighbor, both featured on the festival's "home brew island."
While Great Lakes Brew Fest is Kenosha's own, the event draws dozens for brewers from Milwaukee and Chicago, and from as far away as Portland, Maine to San Diego, Atlanta, and many points in between.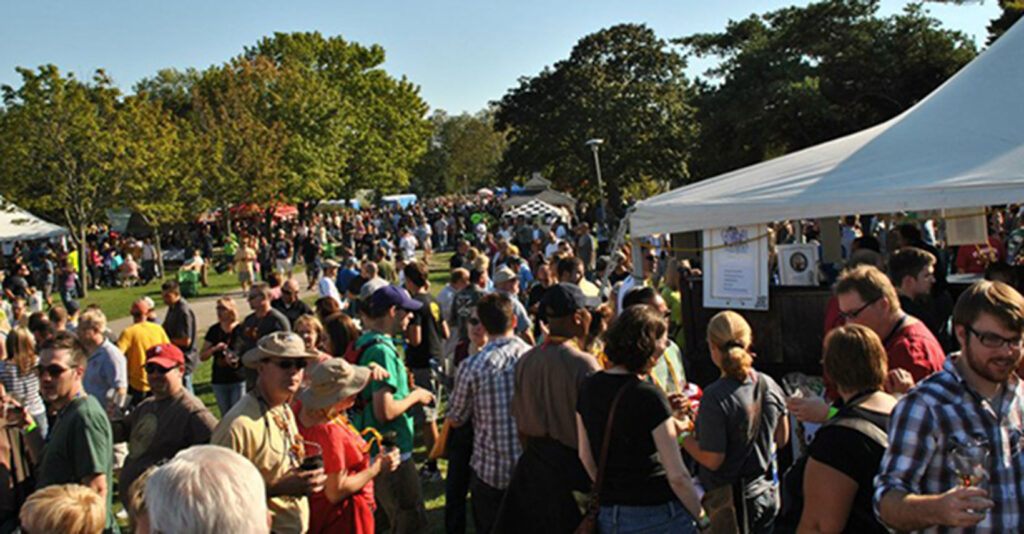 All attendees receive a souvenir tasting glass.
The food vendor list features Kenosha staples Captain Mike's and Trolley Dogs, as well as a selection of smaller businesses including Elkhorn-based, family run Pastries by Chad, local food trucks Specialty Nachos Queen and All about Tacos, which features organic, locally sourced ingredients, and fair and fest favorites Wisconsin Fried Cheese Curds.
Michelle and the Rock Daddys, a SE Wisconsin/Northern Illinois cover band playing classic rock and dance tunes, will provide live music during the Brew Fest.
The Great Lakes Brew Fest is a benefit for the Kilties Drum and Bugle Corps, a non-profit charitable educational organization that was founded in 1934 and serves as musical and marching ambassadors for southeast Wisconsin.
All guests must be 21-and-over; no children or pets are permitted. For more info, check out the Brew Fest website, or find them on Instagram: @greatlakesbrewfest and Twitter: @glbrewfest.
More top picks
City of Kenosha Fall Fest: From a giant pumpkin contest to hands-on museum activities and even a visit from a "glass slipper princess," the City of Kenosha Fall Fest is a kid-friendly event 11 a.m.-2:30 p.m. Saturday at Veterans Memorial Park outside City Hall, 625 52nd St.
Now in its ninth year, the Fall Fest is joining forces with the Kenosha Public Market to add food and craft vendors to the 2021 event.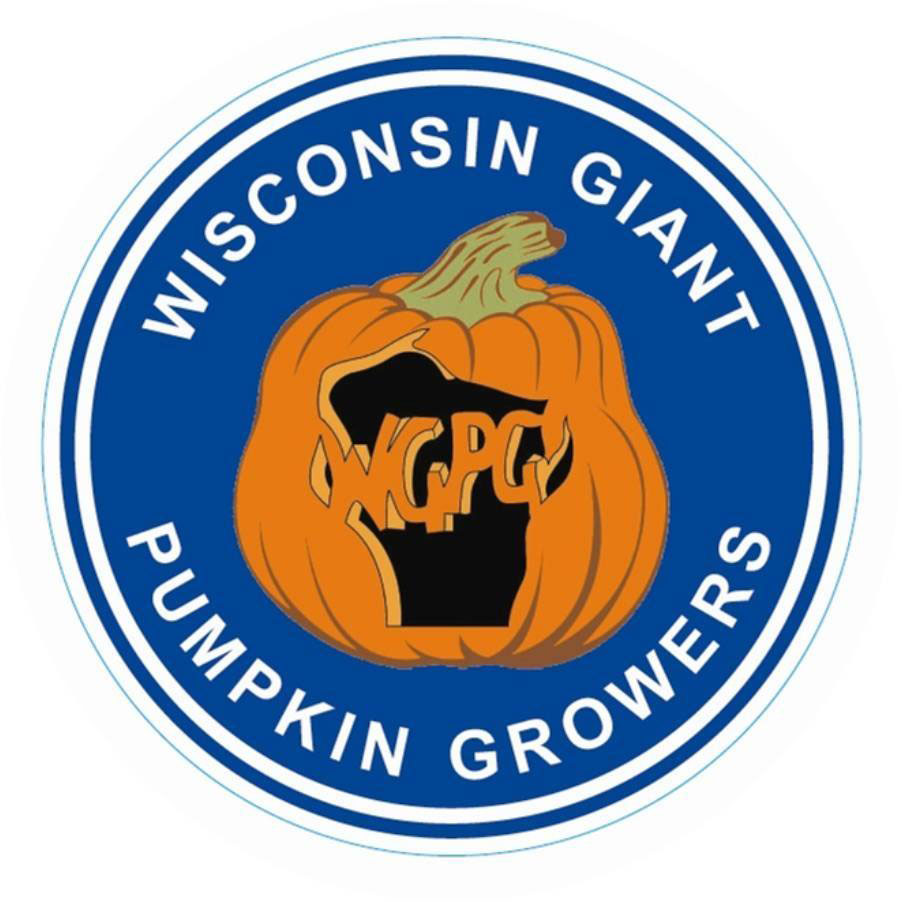 Wisconsin Giant Pumpkin Growers will once again host a weigh-off, with a $1,500 prize for the heaviest pumpkin. In 2019, the winning pumpkin at the Kenosha contest was 1,334 pounds, grown by John Barlow. Entrants may sign up with the Wisconsin Giant Pumpkin Growers representatives between 9-11:30 a.m.
Events for the kids include Kenosha Public Museum activities based on all three of their museum collections. Scheduled activities include digging for dinosaur fossils using the Dinosaur Discovery Museum's Dino Dig, playing 19th century games, creating original works of art using watercolors, and exploring animal pelts to learn about Wisconsin's role in the fur trade era.
Kids  can meet the "Glass Slipper Princess" from the Fairytale Birthday Company  between 12-2 p.m. She will be available for photos with people and the giant pumpkins.
United We Remember: The City of Kenosha and the Knights of Columbus Bishop Messmer Assembly 1201 will present a patriotic program, "United We Remember," at 2 p.m. Saturday at the Pennoyer Park Bandshell, 3601 Seventh Ave., on the 20th anniversary of 9/11.
Featured performers include vocalist Cheryl McCrary, Kenosha Area Pipes and Drums and the Kenosha Pops Band. Participants in the program include the Patriotic Riders, Knights of Columbus Honor Guard, Law Enforcement Honor Guard and Armed Forces Honor Guard, as well as civic, law enforcement and first responder speakers.
The event is free and open to the public. Contributions of canned goods will be collected for St. Vincent de Paul's "Leave No Neighbor Behind" food drive.
Hawthorn Hollow Walk in the Woods Art Fair: Walk along the Hawthorn Hollow trails to browse and/or purchase paintings, sculptures, pottery, furniture, artistic photography, jewelry, garden art and more from approximately 50 artists from 10 a.m. to 4 p.m. at the nature sanctuary, 880 Green Bay Road. 
Local musicians including Mark Paffrath, Christopher Thelen, and Rusty Horse, will be performing on two stages throughout the day.  Food and beverages, including beer from Public Brewing will be available for purchase.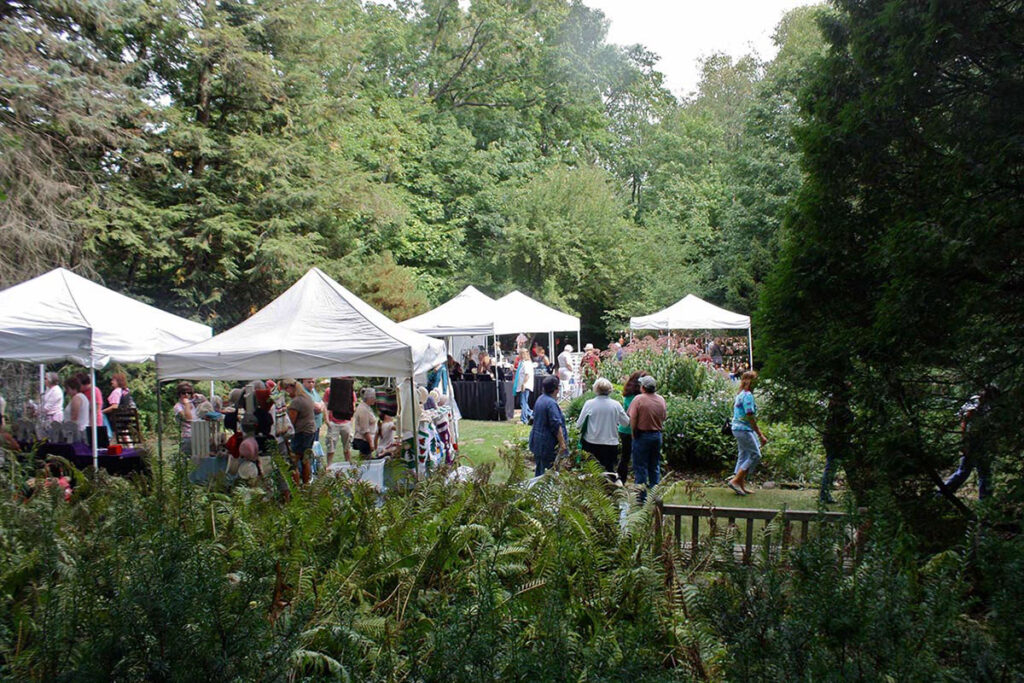 For the first time this year, the Art Fair will be partnering with the Kenosha Public Library to provide child-centered activities and entertainment.
The event, now in its 29th year, returns to an in-person format after a virtual event in 2020. Organizers said they are taking steps to limit contact; masks are strongly encouraged for all participants, and social distancing protocol will be in place. A $10 donation per vehicle is requested.
Old Settlers Oktoberfest: This fall fest is packed with attractions including a stein-hoisting competition, Dachshund Dash, classic car show, kids' games and activities, raffles, live music and dancing and authentic German food and beverages, set for is set for noon-8 p.m. Saturday at Old Settlers Park, 24100 75th St.
The popular Dachshund Dash, features dachshunds/dachshund mixes competing for the honors of Top Dog and Hot Dog. Following the Dash, there will be an Open Class/All Breed Dog Dash, open-class event for all dogs.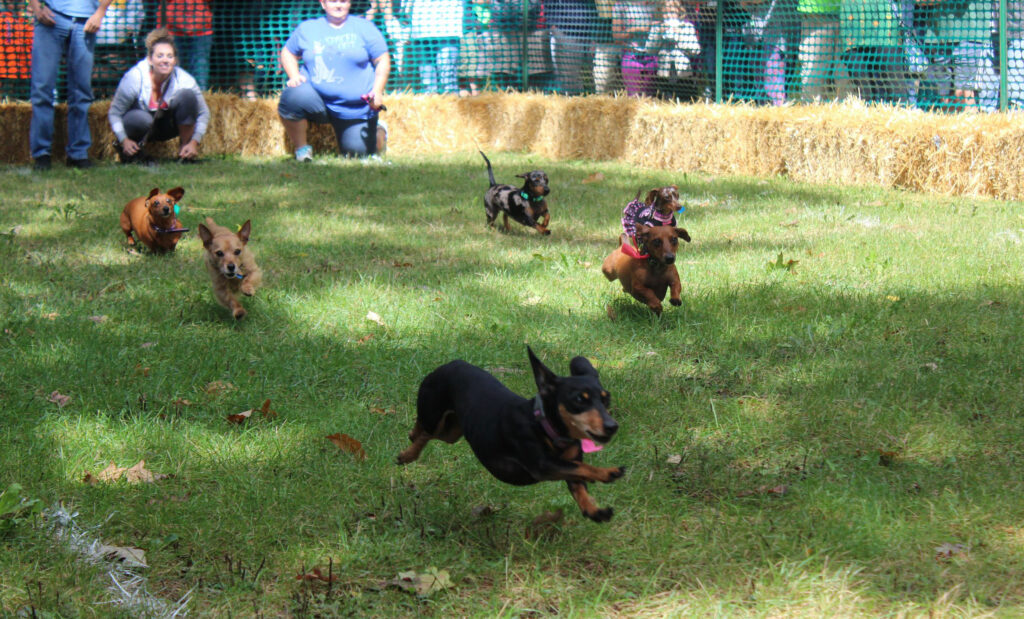 The event officially kicks off at 11:45 a.m. with a 9/11 memorial ceremony followed by the singing of the national anthem by 11-year-old Avery Meachum.
Other events include hammerschlagen, chainsaw carving and more. For a full schedule of events, click here.
Proceeds from the event will go toward the eventual construction of a permanent band shelter in Old Settlers Park. Admission and parking are free.
Day tripper
Northern Illinois Airshow is set for 9:30 a.m.-5 p.m. Saturday at Waukegan National Airport, 2601 W. Plane Rest Dr., Waukegan. Flight demonstrations, displays, photo ops and a chance to meet pilots are all part of the lineup. Helicopter rides are available for purchase. Admission is $15 (cash only) for adults and children 13-and-older. Kids 12-and-under are free. Active duty military, retired military, and veterans with military ID or state veterans ID are admitted free.
Summerfest: The World's Largest Music Festival continues its modified schedule with a second weekend of live performances on 11 stages along with food, beverages, shopping and Lake Michigan views at Henry Maier Festival Park. See summerfest.com for full schedule and admission information.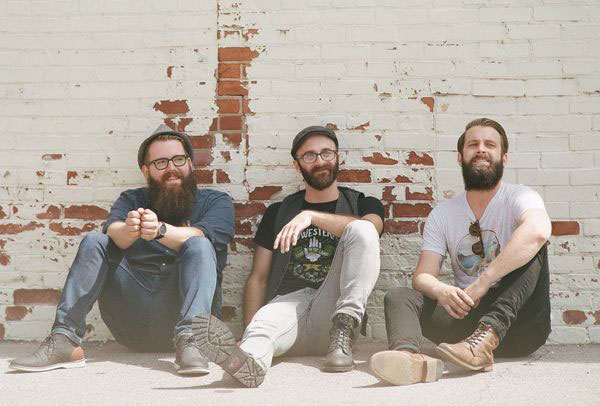 The lineup
FRIDAY, SEPT. 10
Music
Listening Party (Americana) 6-9 p.m., Petrifying Springs Biergarten
Spirit Shakers, 8 p.m., Fusion, 5014 7th Ave., $10.
Roundabouts (classic rock), 6-9 p.m., Union Park Tavern Biergarten, 4520 8th Ave. Free.
Art
Featured Artist Aaron Clutter: Meet the Artist Reception, 7 p.m. Public Craft Brewing Co., 628 58th St.
Family Fun
We Love Clifford: Uptown Neighborhood Library, 2419 63rd Street: Celebrate this beloved children's book character with dog-themed activities at this Kenosha Public Library program. Registration required, call Youth & Family Services at (262) 564-6150.
Small Eyes Under the Skies  (Kids Under the Stars astronomy), 8-9:30 p.m., Hawthorn Hollow Observatory, 880 Green Bay Rd.
Lecture
Second Friday Lecture: Illinois Immigrant Civil War Soldiers' Experiences through Their Letters, 12-1 p.m. Civil War Museum, 5400 1st Ave. Free.
SATURDAY, SEPT. 11
Music
Gina and the Retroactive, 8:30 p.m. Public Craft Brewing Co., 628 58th St.
Donoma with special guest Lollygagger (Chicago) 6-9 p.m., Union Park Tavern Biergarten, 4520 Eighth Ave. Free.
Giant Show at Paddy O's, 5022 7th Ave. 3 p.m. Music lineup includes Ghost Machines, Little Couch Band, Cheap Sleaze, Fowl Mouth, Artie Do Good and Dropping Daisies. The event will also feature product vendors. Free.
Matt Meyer & Rogers Randle Jr., 1-4 p.m., Twisted Cuisine, 7546 Sheridan Road.
Art
Hawthorn Hollow Walk in the Woods Art Fair, 10 a.m. to 4 p.m. at the nature sanctuary, 880 Green Bay Rd. $10 donation requested.
Family Fun
City of Kenosha Fall Festival, 11 a.m.-2:30 p.m., Veterans Memorial Park, 625 52nd St.
Old Settlers Oktoberfest, noon-8 p.m. Saturday at Old Settlers Park, 24100 75th St.
House of Gerhard Oktoberfest: Live music by Die Musikmeisters, traditional German food and beverages available for purchase, 4 p.m., House of Gerhard, 3927 75th St. Reservations are suggested.
Wilmot Raceway 4th Annual Jim Wildman Watson Classic, 4 p.m. Wilmot Raceway at Kenosha County Fairgrounds, 30820 111th Street, Wilmot.
RecPlex Ice Arena Open Skate: Saturdays 10:50 a.m.-12:20 p.m., RecPlex, 909 Terwall Terrace, Pleasant Prairie (use IcePlex entrance). Members: free, non-members $10/must pre-register).
Traveling Yoga in the Park: 9-10 a.m., Old Settlers Park, 24100 75th St. Free.
Kenosha HarborMarket: 9 a.m.-2 p.m., 56th Street and 2nd Avenue.
Kenosha Public Market: 9 a.m.-2:30 p.m., 625 52nd St.
Civic Event
 "United We Remember," 9/11 memorial ceremony, 2 p.m. Saturday, Pennoyer Park Bandshell, 3601 7th Ave.
SUNDAY, SEPT. 12
Music
Cy's Piano Jams, 4 p.m. Union Park Tavern, 4520 8th Ave. Free.
Sweet Sheiks (early jazz, vintage pop tunes, delta blues), 3-6 p.m., Petrifying Springs Biergarten. Free.
Art
Exhibit opening: Chicago Printmakers Collaborative, Anderson Arts Center, 6603 3rd Ave, 1-4 pm. Free.
Exhibit opening: Transitions by the SE Chapter of the Wisconsin Visual Artists, Anderson Arts Center, 6603 3rd Ave, 1-4 p.m. Free.
Family Fun
Traveling Yoga in the Park: 9-10 a.m., Brighton Dale Park Area #1, 830 248th Ave., Kansasville. Free.