With fall around the corner — the first day is September 22 — it's time to start preparing your heating and cooling in Kenosha for the colder months. Whether you have an HVAC system, a furnace, a water heater, or some combination of the three, it's crucial to prep before things cool down.
Luckily, a few simple steps can have you ready to go in no time. Read on to learn steps you can take to prepare for the cold months ahead.
Have a Yearly Inspection
The easiest step you can take to prepare your heating and cooling systems is to schedule an annual inspection. Not only is this going to keep everything running in tip-top shape, but it's also going to ensure you avoid costly repairs in the middle of the cold season.
There are a few things you should expect from your yearly maintenance.
If you have ducts, those are going to need to be inspected. You should also have them cleaned if necessary and have any cracks or AC leaks sealed up.
All the liquid levels, like the refrigerant, should be checked and replaced or refilled if it's needed. Every motor, belt, and electric terminal should also be checked for signs of wear and then cleaned and tightened as needed.
Winterize Your Home
Preventative steps can be taken outside your heating and cooling and systems as well. Here are a few things you can do:
Re-caulk gaps and repair any weather stripping on your doors, windows, and piping
Run ceiling fans clockwise to reduce heating costs
Insulate pipes
Lower water heater temperature to around 170 degrees Fahrenheit
Making sure everything is sealed from the outside will ensure the warm stays in and the cold stays out.
Check the Filters
It's also important to check your air filters. This step is likely to be done when you get your heating and cooling system serviced, but if you choose not to take that step, you're going to have to replace those filters yourself.
Some systems have reusable filters that you can take out and clean. If that's the case, you should be doing this every few weeks or few months, but it's vital to take care of it before things start to cool down.
Check Detectors
This doesn't necessarily have to do with your heating and cooling systems, but changing the batteries in your smoke and carbon monoxide detectors now is a smart idea. Fall and winter bring a rise of CO poisonings, partially to do with the improper use of portable heating equipment and the like.
Change the batteries now, so you don't have to worry about it later.
Turn On the Heat
This is important for ensuring that everything is working correctly in your heating system, even after your initial maintenance.
It helps ensure that everything works properly, as well as removing the dust from your vents. Initially, there might be a burning smell, but this is simply the dust and debris burning off in the air vents and should only last a few minutes.
If the smell continues or you notice other odors, it's essential to call a professional.
Add Extra Insulation
Depending on the age of your home or its efficiency, you might find that adding extra insulation can help you save money in the long run.
Having air vents checked for leaks is a great way to know whether or not you need more insulation. You can also determine by reviewing your winter energy bills (how much do they go up?), or even the age of your home, and whether or not it's had any work done to it.
You will need to figure out the type of insulation that's already in your home and then go from there. You can figure this out on your own by shutting off the power and removing a piece of insulation, or you can have your insulation professionally inspected.
From there, you can add insulation around your air vents or to the walls of your home as needed. The initial investment is likely to pay for itself by the end of the season with reduced energy bills.
Clean Around the Unit
Remove all debris you find around your unit, and trim any plants or leaves at least a foot back. As you mow your lawn or leaf blow other areas, be sure to remove all the debris from around your unit.
Any of those things can restrict proper airflow and therefore reduce your unit's efficiency. Things like leaves and lawn clippings can also get inside the unit and wreak havoc on coils.
Ensuring any debris is removed is a great way to ensure your unit's efficiency.
Check for Potential Hazards
If you live in a particularly wet area, summer rainfall can significantly impact the integrity of the soil under certain structures — your unit included. If you notice wobbling, it's important to have your unit looked at right away.
The same goes for noticing unusual odors or noises, but remember, a burning smell when you turn on the heat for the first time in months is to be expected.
Think Ahead
A few of these tips also count as looking for potential hazards, but they can be followed any time of the year.
Having heavy tree limbs trimmed before snow season (and even rain season) is essential for removing any potential risk of loose branches falling and damaging your unit.
Another thing to take into consideration is electrical damage. If you notice any or think your unit is at risk for any, then it's crucial to have it looked at as soon as you can.
Check Water Heater and Furnace
Aside from HVAC units or other systems, it's important to check your water heater and furnace and then call a professional to have it serviced ahead of time. This is especially important to ensure you don't need a new one before the cold months come.
Here are a few signs that might point to you needing a new water heater or furnace:
It's getting up in age
Making strange noises
Emitting strange smells
Your hot water doesn't last as long as it once did
Rusty water is coming from the tap
Puddles around the water heater
Your home isn't heating up enough
Excess dust is collecting in your home
Your furnace isn't cycling properly
High-energy bills don't always mean you need to add insulation to your home, either. However, it can sometimes point to you needing a new water heater or furnace.
Some experts say fall is the best time to have a new unit installed. It's the off-season for HVAC professionals, and that means you won't be waiting weeks for a new unit to be installed or to have your repairs made.
If you're having trouble deciding whether or not to replace your unit, think about how much those repairs will cost, and then compare it to the cost of having a new unit installed. If those repairs are more expensive, then it might be time to replace the unit altogether.
Need Special Financing?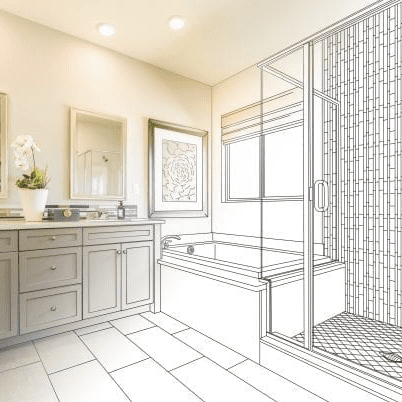 Sometimes, though, the news of needing a new system can come with sticker shock. Luckily, Lee Mechanical's financing options can help. With a no-internet loan and low monthly payments, making sure your home is set for the fall has never been easier.
Each of our units also comes with an annual service agreement so that you can have peace of mind.
Here are the things our tune-up procedures and services include:
Filter and thermostat checks
Safety check, including carbon monoxide and gas detectors
Furnace operation inspection
Burner, heat exchanger, and pilot assembly inspection
Motor inspection
Clean and test the flame sensor
Clean source of ignition
Clear the drain line
Lubricate all moving parts
Ensuring that your AC unit has the proper care and maintenance year-round is the best way to keep your home in tip-top shape, and we can help you get there, from 24/7 emergency care to a brand new system.
Get the Best Heating and Cooling in Kenosha
Now that you've read all the steps and know all the information, it's time to prepare your heating and air conditioning in your home. You can start by examining things yourself, cleaning up a bit, and then calling to schedule service, or you can find someone capable of doing it all.
Luckily, Lee Mechanical fits that description. If you're ready to get started, submit a service request today for your inspections, repairs, and installations.