September is a big month for Kenosha's award-winning public library: Come for the Hispanic Heritage celebration, and stay for National Library Card Sign-Up Month.
KPL is hosting a slate of programming that highlights the achievements and contributions of Hispanic and Latino Americans. Events range from moving personal stories to dance, artwork and family fun.
"The diversity of our country is exactly what makes it so beautiful," said KPL Communications Specialist Brandi Cummings. "Celebrations like Hispanic Heritage Month remind us that the world is larger than we could ever imagine and infinitely unique in its makeup of citizens."
Immigrant Experiences
Adult programming includes Immigrant Journeys from South of the Border ¡Mi travesía hasta Wisconsin! A project of the Wisconsin Humanities in partnership with Centro Hispano, Kenosha Public Library showcases personal stories of Latino immigrants who make their home in Wisconsin today. The exhibit opens Tuesday (Sept. 7) and runs through Sept. 19 at the Northside Library, 1500 27th Ave.

Immigrant Journeys with Sergio González is a virtual program set for 6 to 7 p.m. Tuesday (Sept. 7) which traces the diverse journeys of Mexicans to the Badger State with historian Sergio M. González,  assistant professor of Latinx Studies at Marquette University and author of "Mexicans in Wisconsin" (Wisconsin Historical Society Press).
González will follow the emigration trails that led Mexicans to settle in Wisconsin over the last century and share how they've come to build homes and community in rural and urban spaces across the state. González is a historian of twentieth-century U.S. immigration, labor, and religion, and his scholarship focuses on the development of Latinx communities in the Midwest. 
Registration is required for this event at mykpl.info or call 262-564-6130.
Hispanic Heritage Month: My Immigrant Experience is a panel discussion featuring Kenosha Literacy Council students representing countries from around the world, set for 5:30 to 7 p.m. Wednesday, Sept. 15 at the Uptown Library, 2419 63rd St. Students will tell stories of making a new home in the United States and Kenosha.
"The immigrant experience is very much a part of their personal story," Cummings said.
Fine Arts
Panadanza Dance Company will bring the rich traditions of Latin American dance to the Southwest Library from 1 to 2 p.m. on Saturday, Sept. 18.
Accompanied by live drummers, the Panadanza Company will take participants through dances from bomba, to rumba, to salsa and samba. After the performance, participants are invited to join in an all ages and skill level group dance lesson and will have the opportunity to learn traditional rhythms on a variety of drums. The event is presented by Flutes at Dawn.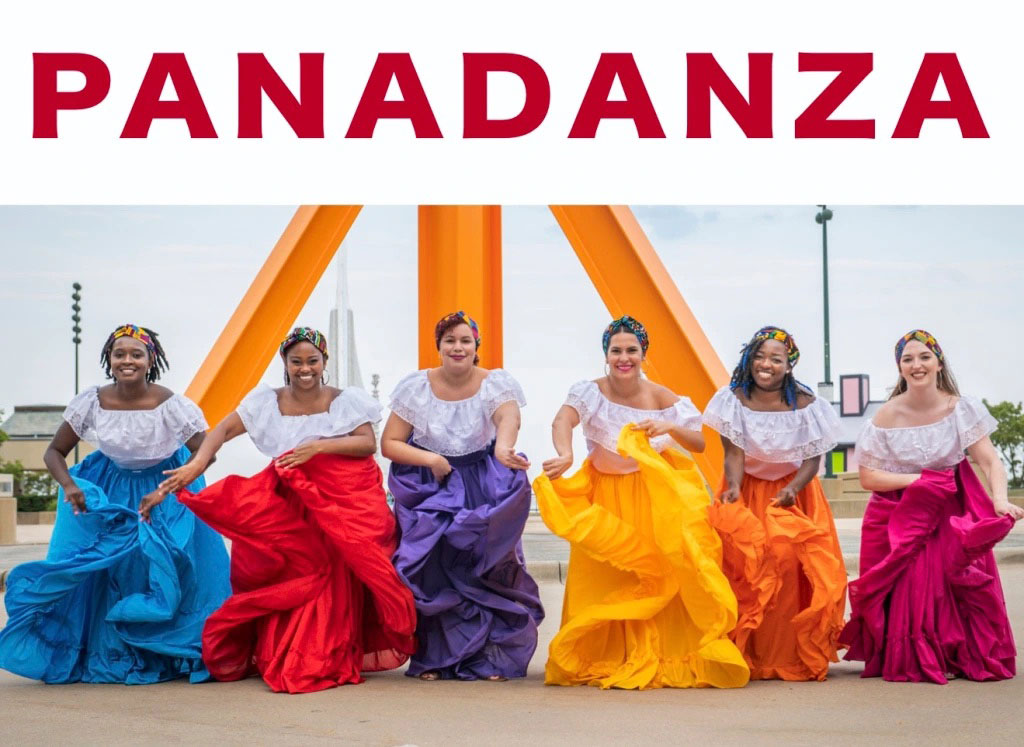 Two virtual events in late September explore music and visual arts.
In the virtual event Afro-Cuban Jazz: Tunes & Talk, musician and educator Galen Abdur-Razzaq brings to life the deep roots and history of Afro-Cuban jazz through a live performance and discussion set for Thursday, Sept. 23 from 6 to 7 p.m. Participants will learn about the sounds of drums, timbales, claves and more through the music of prominent Latin Jazz artists, such as Mario Bauza, Cachao, and Machito. Registration is required at mykpl.info.

KPL and Latino Arts, Inc. present a virtual gallery tour of prolific muralist Mauricio Ramirez in his solo exhibit: Poly Wave – Seeds of Color and Shape, set for Thursday, Sept. 30 from 6 to 7 p.m. Jacobo Lovo, Managing Artistic Director of Latino Arts, Inc. will guide participants through Ramirez's colorful work that explores his Mexican American cultural roots and the importance of public cultural arts in the community. Registration is required at mykpl.info.
Youth and Family
Youth and family programs and classes are also a vital part of Hispanic Heritage Month at KPL.
Teen Book Club: To celebrate Hispanic Heritage Month, the Teen Book Club will read and discuss "Don't Date Rosa Santos" by Nina Moreno. This romantic tale of curses and culture is on the library's "too good to miss" list. The first six teens to sign up get a free copy of the book, available to pick up at Southwest Library. The discussion is set for Tuesday, Sept. 21 from 5 to 6 p.m. at the Southwest Library. Registration required.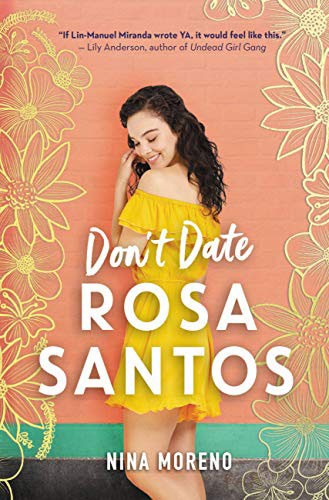 The Kenosha Public Museum joins forces with the library for events ranging from art to outer space, all celebrating Latino traditions and accomplishments.
Alebrijes offers a chance to create fantastical animalitos inspired by a Zapotec folk art tradition. The class is set for Friday, Sept. 24 from 4 to 5 p.m.  at the Kenosha Public Museum, 5500 First Ave. Registration opens Sept. 14.
Out of This World: The Kenosha Public Museum will host a variety of outer space-related STEM activities inspired by the careers of Astronaut Ellen Ochoa, Spacecraft Engineer Scarlin Hernandez, and Planetary Geologist Adriana Ocampo. The event is set for Tuesday, Sept. 28 from 4 to 5 p.m. at the museum. Registration opens Sept. 21.
***
September is also National Library Card Sign-Up Month, and this year Kenosha Public Library is taking to the community to make signing up for a library card easier than ever.
A photo ID and proof of current Kenosha address is required.
"There is simply nothing more empowering than signing up for your own library card," Cummings said. "Your KPL card serves as a key to exploring technology, entertainment, and education for community members of all ages."
Library outreach will visit community locations from grocery stores to the Boys and Girls Club and even a tattoo shop all month long. Please see graphic for more information.