Labor Day weekend 2021 in Kenosha is BIG. The next few days will give summer a fitting send off featuring cars, stars, non-stop music, and even the chance to be in a concert film.
This weekend also marks the kickoff of a new Kenosha.com feature, "Kenosha Calendar." Each week you'll find our best bets, other top picks, and a list of events for all ages and interests.
For the extra long holiday weekend, we're featuring two diverse events in the top spot.
Best Bets
Kenosha Classic Cruise-In
More than 1,500 classic cars are expected to be on display downtown Saturday for the 17th annual Kenosha Classic Cruise-In, sponsored by Kenosha Classic Street Machines and the City of Kenosha.
The car show is free and open to the public from 9 a.m. to 4 p.m. Donations of non-perishable food will be collected for the Salvation Army.
The event is also free to anyone who wants to be part of the show, and it's open to all makes and models of vehicles and motorcycles. Gates open for vehicles at 7 a.m. Enter at 56th Street and Seventh Avenue.
All The King's Men and an Elvis impersonator will provide musical entertainment.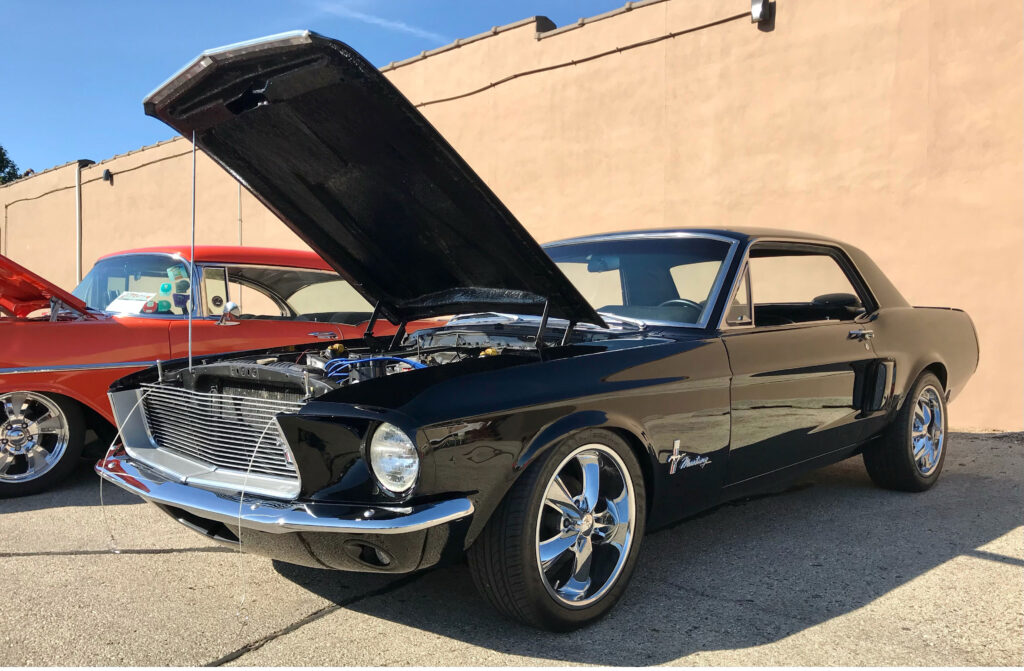 Farewell to Summer: Kenosha's Lunde and Chicago blues force Ivy Ford headline the Farewell to Summer show Sunday at The Vault, 625 57th St., in downtown Kenosha. It will be filmed in front of a live audience and released as a concert film.
Tickets are available in two tiers, standard ($10) and VIP ($40). VIP tickets include access to the show, a T-shirt and a signed poster by both bands as well as access to the Lunde Lounge which will have food and drinks available. Doors open at 7 p.m., music starts at 8 p.m.
Lunde boasts a homegrown lineup of young Kenoshans, quickly building their resumé and cohesive sound of a veteran band. Their recent release Stickin Around comes on the heels of their successful 2020 debut LP Living Strange.
"We've also been working on plenty of new material since the release of our last album, Stickin Around that came out in May," Lunde guitarist Evan Steidtman said. "We've also been playing shows nearly every week this summer!"
Longtime Kenosha blues fans may remember Ivy Ford from her days with The Real Deal, before her career took her to Chicago, where she's now a highly-respected staple on their vibrant blues scene. Ford has played with legends like Buddy Guy, opening for him in 2015 and now is a headliner in her own right.
More Top Picks
Petrifying Springs Biergarten Big Backyard Party
The already-festive Pets Biergarten, 5555 Seventh St., will take it up a notch for the holiday weekend with a packed music lineup as well as the Southern Wisconsin All Airborne Chapter car show.
Big Style Brass Band gets the musical entertainment started in a big way at 6 p.m Saturday. The nine-piece group from Milwaukee performs music rooted in the New Orleans tradition along with familiar pop covers listeners are sure to recognize.
Rounding out the music lineup are The Roundabouts, Sunday at 6 p.m. and The Brewhaus Polka Kings Monday at 3 p.m.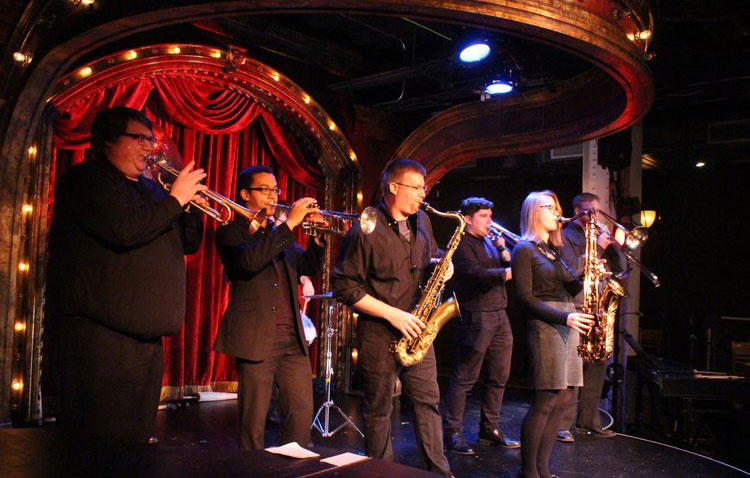 The Pets weekend also includes the 18th annual SWACC Car Show, a fundraiser for severely wounded veterans. The show is set for 9 a.m. to 4 p.m. Saturday on the Biergarten grounds near County Highway JR. A noon ceremony honoring the U.S. Airborne and all military will include a color guard and prayer as well as vocalist Cheryl McCrary, Mrs. Wisconsin Royalty International Ambassador.
The show is open to all makes of cars, trucks, motorcycles, and military vehicles, with no judging or classes.
Day Tripper
Kenosha's prime location between Milwaukee and Chicago gives us nearly unlimited options. Each week we will feature just a quick snapshot of an event worthy of a short road trip.
There is no better place to start than the return of Summerfest! This is opening weekend for the World's Largest Music Fest at Henry Maier Festival Park in Milwaukee. Now in its 53rd year, the 'Fest features 11 stages of live music including the newly-remodeled American Family Insurance Amphitheater. Food, drink, shopping, activities, a new playground, and more are all part of the Summerfest experience, open September 2-4, 9-11 and 16-18.
Admission promotions, passes and daily tickets can be found here. Proof of vaccination or a negative COVID test within 72 hours of entry are required.
And much more…
FRIDAY, Sept. 3
Music
3 Wheel Drive, 6-9 p.m. Union Park Tavern outdoor biergarten stage, 4520 8th Ave.
Rotten Brothers Duo, 9 p.m. Union Park Tavern bar room stage
Stone Theory 8 p.m., Fusion 5014 7th Ave. All ages until 11 p.m., Tickets $7.
Karaoke Kickback, Kenosha Creative Space, 624 57th St. , 6-10 p.m.
Art
Katy Wallner, Artist of the Month Premiere, 6-8 p.m. Fusion, 5014 7th Ave.
Family fun
Kids Under the Stars Astronomy, 8 to 9:30 p.m. Hawthorn Hollow, 880 Green Bay Road (weather permitting). Look through a 16-inch telescope at binary stars, dim planets, distant galaxies, and other sky objects. Space is limited, Contact Observatory@hawthornhollow.org for tickets.
SATURDAY, Sept. 4
Music
Tail Dragger and his All-Stars featuring Frank Falduto, 6 p.m., Union Park Tavern outdoor biergarten stage, 4520 8th Ave.
An Evening with Decrescent and It Bleeds 8 p.m., Fusion, 5014 7th Ave. ($10 in advance, $15 at the door, all ages until 11 p.m.)
Big Style Brass Band, Petrifying Springs Biergarten Big Backyard Party, 6 p.m. Free.
Family Fun
Kenosha Classic Cruise-In Car Show, 9 a.m.-4 p.m., Downtown, main gate at 56th Street and 7th Avenue. Free.
SWACC Car Show, 9 a.m.-4 p.m. Saturday on the Petrifying Springs grounds near County Highway JR.
Wilmot Raceway Championship NIght, 30820 111th St. Wilmot. Tickets $20 for adults, $5 for kids 7-11, kids 6-under are free. Pit price is $30.
Traveling Yoga, Kenosha County Veterans Memorial Park 625 52nd St. 9-10 a.m. free. Advance registration is encouraged
Tails N' Tales: Read to a Dog! 10-11 a.m. Kenosha Public Library Northside Branch, 1500 27th Ave. Kids ages 5-12 can sign up for a 15-minute reading session with one of the certified reading education assistance dogs from Kenosha's Dogs of Endearment. Call Youth & Family Services at (262) 564-6150 to register (required).
SUNDAY, Sept. 5
Music
Farewell to Summershow featuring Lunde and Ivy Ford, The Vault, 625 57th St. Door 7 p.m., Music 8 p.m. $10.
Roundabouts, Petrifying Springs Biergarten Big Backyard Party, 6 p.m. Free.
Open Mic 4-8 p.m., Fusion, 5014 7th Ave. Free.
Art
Painting freeform, Fusion, 1-4 p.m.
Family Fun
Traveling Yoga Petrifying Springs Park Area #4 9-10 . Free. Advance registration is encouraged.
NOTE: To submit an upcoming event for Kenosha Calendar, email lvmarran@gmail.com.