After a wildly successful month-long run in June, the Kenosha Awakening Spiritual Market is preparing for its return Sept. 18.
The vendor-packed weekly event takes place on Saturdays through Oct. 30 from 10 a.m. to 3 p.m. inside the Rhode Center for the Arts, 514 56th St.
Baron Olsen founded the event and also the Kenosha Awakening Group with former Kenoshan-turned-Alaska-resident Angie McDermott-Schreier. His goal was to bring a pop-up metaphysical market to Kenosha.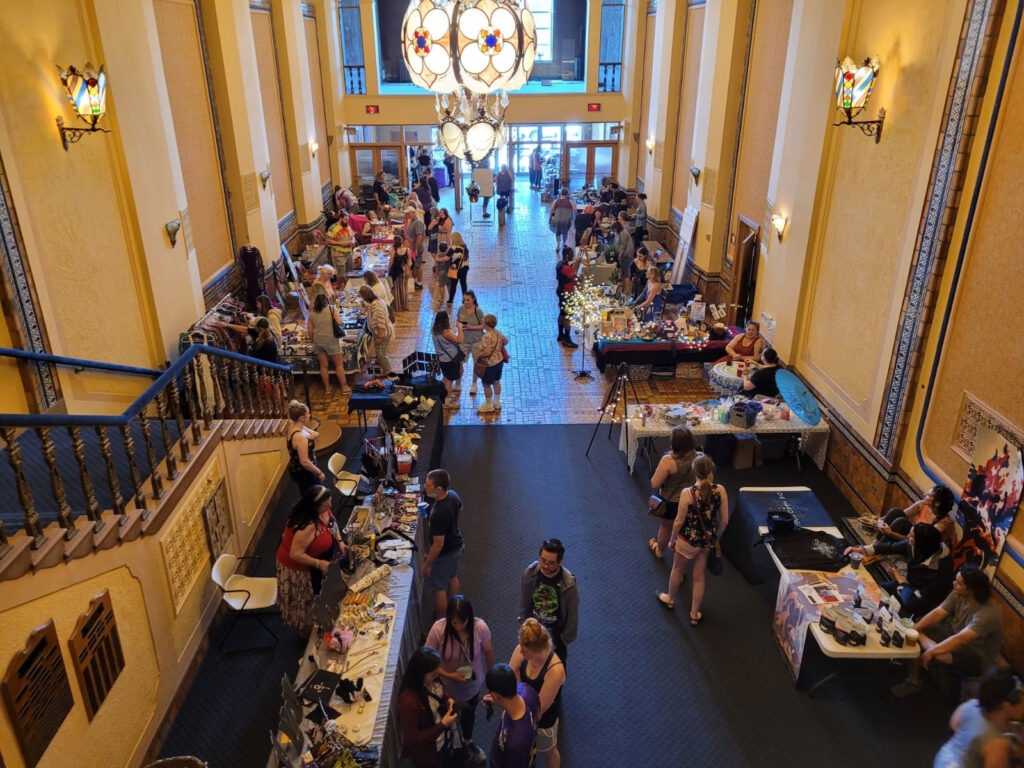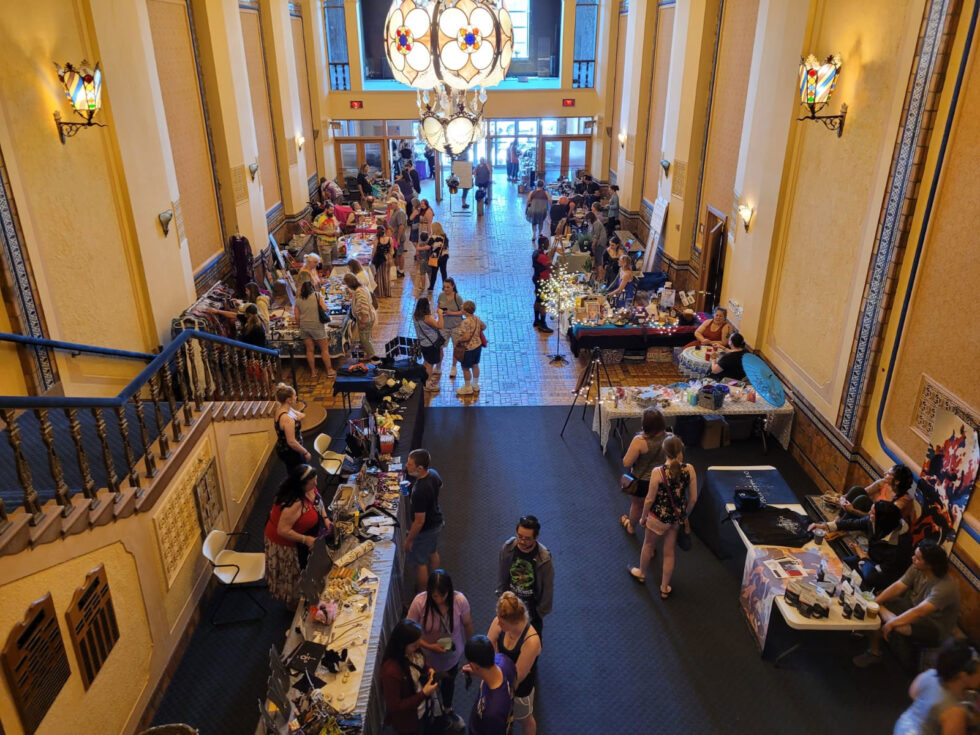 "I wanted to create a place where all different types of people and vendors could come together," Olsen said. "We hit the markets from Milwaukee and Chicago and brought the best of the area down to the Rhode."
The four-week trial period in June started out as a passion project to bring a market setting for a variety of practitioners, vendors and unique businesses.
"I really wanted to give back to the vendors, to make an affordable place for them to showcase what they have to offer, while keeping the costs low," Olsen said.
He wanted to help out the people who were unable to maintain their usual circuit due to the COVID-19 pandemic. By keeping the costs as low as possible, he was able to create an event that was beneficial to everyone involved.
The market features offerings like beeswax candles, crystals, reiki healing, tarot cards and other metaphysical wonders. It also celebrates the full moon and new moon ceremonies.
Each week features unique instructional presentations by professionals who share their talent and expertise — and also offer answers to common questions for those curious to learn more.
With booths set up for yoga, astrology, spiritual coaching, therapeutic arts, natural body care, holistic healing and more, there's a variety to spark anyone's interest.
Olsen "wanted to create a place where people on a spiritual journey could come meet people with similar interests and also stock up on things from sage and palo santo to rose quartz and tarot decks."
A biased favorite of Olsen's is his own candle line that he created, Baron Leaf Olsen Wax Company. From that, cleverly named B.L.O.W. Co. Candles was born. What started as a random idea during the pandemic soon became a thriving business.
"I was tuning into a different frequency on my spiritual journey," Olsen recalled. "I was working a full-time job, but I wanted something else. Money shouldn't matter if you're doing what you love. So I looked around my room, saw many, many candles that I loved and collected, and the idea was born."
In order to test out his new beeswax candles, he set off to Montana to pass some out to friends and family members for some honest opinions.
"Everyone loved them and I knew at that point I was onto something," Olsen said.
Upon returning to Kenosha, he partnered with Bridgit Rallo of Peacetree Originals, 4721 Seventh Ave., who offered to sell his candles in her shop. After a fortunate trial run, he also sold his candles to House of Nutrition, 5824 Sixth Ave. The success of these partnerships inspired Olsen to keep creating and selling candles both locally and beyond.
You can find B.L.O.W. Co. Candles at the Kenosha Awakening Spiritual Market beginning Sept. 18. The event is open to the public and admission is free. Vendors interested in participating should email kenoshaawakeningmarket@gmail.com.
Olsen welcomes and invites everyone to join the facebook group, Kenosha Awakening Group, to "interact with people and bring tribes together."
Rebecca Reed, who works side by side with Olsen for many of his projects, also participates in the group.
"I've met some really great people both in-person and virtually," Reed said. "I've also learned so much about a variety of topics — just from checking out the different links people post. Anyone looking for spiritual guidance, open-minded connections, and business and friendly relationships is welcome and encouraged to join."