The 29th Walk in the Woods Art Fair will be returning on Saturday, Sept. 11 at Hawthorn Hollow Nature Sanctuary and Arboretum, 880 Green Bay Road.
The Art Fair will be held from 10 a.m. to 4 p.m.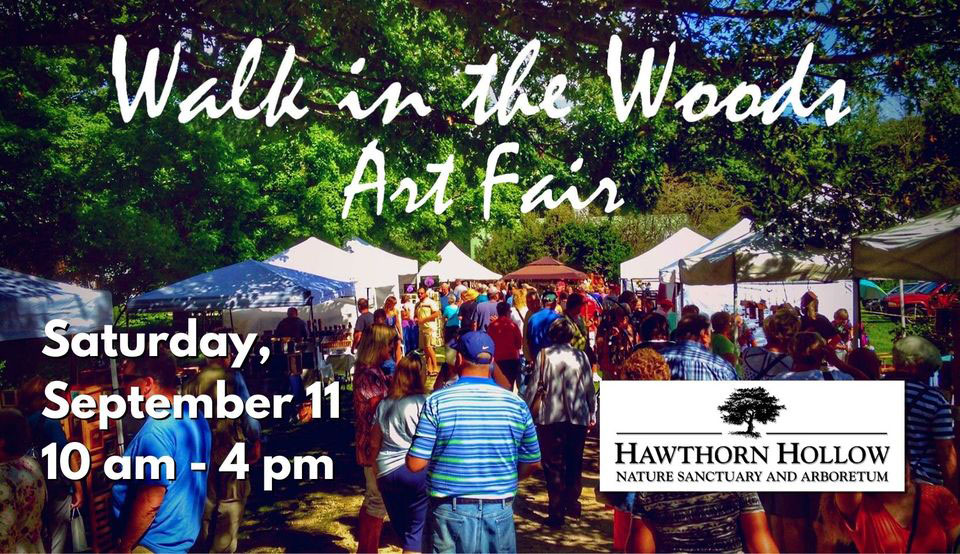 This year, more than 50 artists will be displaying their creations along the wooded trails and gardens of Hawthorn Hollow. Attendees will be able to browse and purchase paintings, sculptures, pottery, furniture, artistic photography and more.
While the Walk in the Woods is primarily known as an art fair, there will be plenty of other things going on to keep everyone interested. For the first time this year, we are partnering with the Kenosha Public Library to provide child-centered activities and entertainment.
Local musicians, including Mark Paffrath, Christopher Thelen, and Rusty Horse, will be performing on two stages throughout the day.
Additionally, a wide selection of food and beverages, including beer from Public Craft Brewing Co., will be available for purchase.
This marks the first in-person Art Fair at Hawthorn Hollow since 2019. Last year's event was a virtual art fair, which still managed to raise significant funds without any in-person events. While Hawthorn Hollow is moving forward with this year's Art Fair, we are taking steps to limit contact and reduce exposure to COVID-19. Masks are strongly encouraged for all participants, and social distancing steps will be taken.
Admission is $10 per vehicle. Cash only, please. No carry-ins.