Kenosha County's women's suffrage centennial celebration promises to be both fun and informative, and also represents the resilience of the movement, since the commemoration is one of many events that had to wait a year to happen.
Blues and Twilight Jazz: The Kenosha County Women's Suffrage Celebration, set for Tuesday (Aug. 24) at the Anderson Arts Center, celebrates 101 years since the ratification of the 19th Amendment, guaranteeing women gained the right to vote in America.
"Standing in our shoes today it seems like the right to vote has always been there, but it wasn't," said Jennie Tunkieicz, Chief of Staff for County Executive Jim Kreuser. "It took a great deal of effort and unbelievable patience.
"This is a reminder for everyone that it was not that long ago that women did not have the right to vote. For many people it's their grandmothers, and great grandmothers who did not have the right to vote."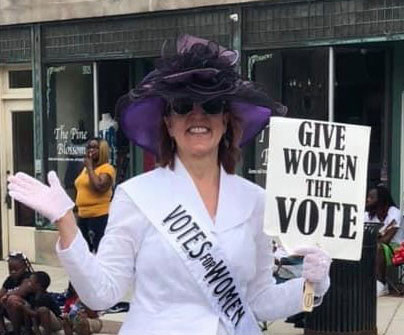 The celebration will feature music, a suffrage parade, informational booths and a fireworks show at dusk, all on the grounds of the Arts center, 6603 3rd Ave. Admission is free.
The night's entertainment will include performances by local blues artist Ivy Ford and acclaimed Chicago jazz singer Elaine Dame. Grounds will open at 4 p.m., followed by Ford's performance at 5 p.m., Dame's show at 7:30 and fireworks at 9 p.m.. The "March to Vote" parade will be held at 7 p.m.
Combining the Women's Suffrage Centennial event with Twilight Jazz and Blues was a natural fit, Tunkieicz said.
"Holding the County (suffrage) event with a County-sponsored event at a County park in the summer was a natural marriage," she said. "Also August of 1920 was when suffrage was approved, so that's why we were looking for an event to hold in August."
The celebration is an outgrowth of the Kenosha County Suffrage 100 Committee that Kreuser formed in 2019, to organize and promote events honoring the 100th anniversary of the ratification of the 19th Amendment.
Recently-retired Kenosha County Circuit Judge Mary K. Wagner, co-chair of the Suffrage 100 Committee along with retired Judge Barbara Kluka were the "movers and shakers" on the committee, Tunkieicz said. The two will offer some brief remarks during Tuesday's program.
"The enactment of the women's right to vote and the movement that lead up to it was such a pivotal point in our history, and one that deserves celebrating 100 — or 101 — years after the fact," Wagner said in a press release earlier this month. "This event at the Anderson Arts Center will be a time to do that, and a time to learn a little about some of the Kenosha County women who were part of the battle a century ago."
Biographies of Kenosha County women who were involved in the suffrage movement are featured on the county website, along with more information about Kenosha County Suffrage 100,  https://www.kenoshacounty.org/suffrage.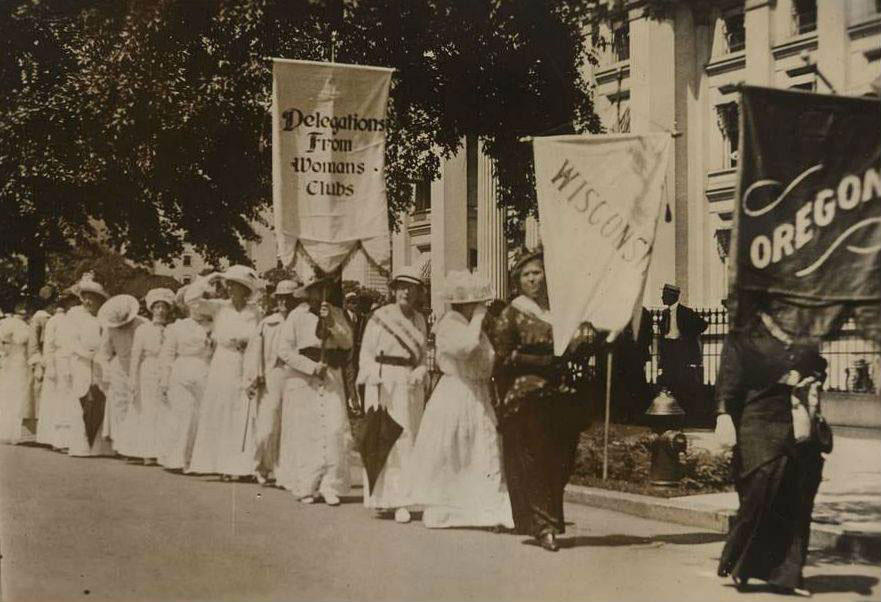 "It's a reminder that our rights are precious and we can't lose sight of how important it is to remain vigilant that they are protected and supported," Tunkieicz said of the event's purpose.
Winners of the Susan B. Anthony Committee student essay contest will be honored at Tuesday's event. Participants answered the question: "Last year was a historic year for women in America, with a record number of women elected to Congress, the election of our first female Vice President, and the fifth woman to ever be confirmed to the Supreme Court. These women represent a diversity of views and don't all agree on issues. But they all blazed new trails for women. How does having women with different views and from different backgrounds benefit America?"
T-shirts and other merchandise displaying the Kenosha County Suffrage 100 logo are available for purchase, with proceeds benefiting the Susan B. Anthony-Women of Influence Awards scholarship fund and grants programs. Orders may be placed at https://kenoshaspiritwear.com/collections/kenosha-county-suffrage.
Tuesday's celebration is a part of the Anderson Arts Center's annual Twilight Jazz Summer Concert Series. Seating is first-come, first-served. People are encouraged to bring blankets or lawn chairs. Food and drink concessions will be available for purchase. No carry-ins of alcohol are allowed.