Kevin Ervin had butterflies in his tummy in the moments before his iconic downtown diner would appear on Food Network's "Diners, Drive-Ins and Dives" Friday evening.
"I'm excited and nervous," Ervin, co-owner of Franks Diner, said before his episode aired. "I don't want to look like a goof or have it be a whole lot of hoopla over nothing. Still, it's really exciting to be on national television and have our town highlighted."
He had nothing to worry about. The show, hosted by celebrity chef Guy Fieri, got glowing reviews.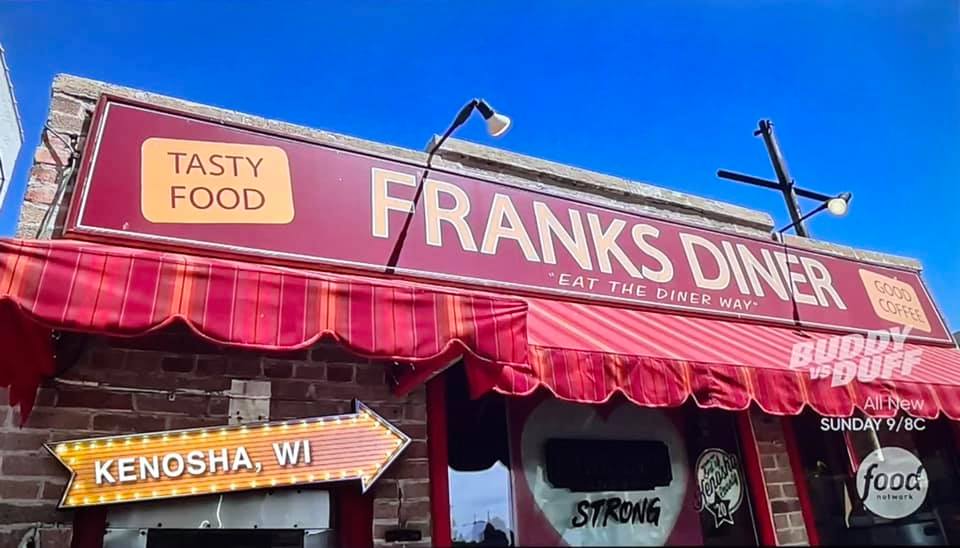 By the end of the episode, Ervin was preparing for the onslaught of customers who would descend on Franks Diner, 508 58th St., Saturday morning. He was very pleased with how the show turned out.
"We've been telling staff to get ready, get ready," Ervin said. "We're going to do the best we can do."
Dozens of area residents packed into 58 Below, 504 58th St., for a watch party hosted by Ervin and co-owner Julie Rittmiller. Whenever Franks, one of the three diner's featured on the show, appeared on screen the crowd erupted.
Franks unexpectedly closed in May for a day so a crew of a half dozen could film in secret.
Fieri first visited the diner in 2007 when it was owned by Chris Schwartz and Lynn Groleau. Ervin and Julie Rittmiller purchased the establishment in 2010.
Fieri didn't visit the diner for this latest segment because of the COVID-19 pandemic. In the episode he reminisced about his past experiences at the diner and reacted to the recently shot footage of the diner's new owners and updated menu.
Ervin and Rittmiller prepared a spicy ham sandwich, homemade bread — which was featured the first time Franks was highlighted — and a black bean and sweet potato hash. Their massive garbage plates — a mountain of eggs, meats, veggies and hash browns — were also highlighted.
"I'm thrilled and proud," Rittmiller said after the show. "My staff, my customers, the community. We couldn't have done this."
Ervin expressed similar sentiments. He thanked all who attended the watch party.
"Thanks for coming out. Julie and I really appreciate all of you and the support you've given us over the years," Ervin said.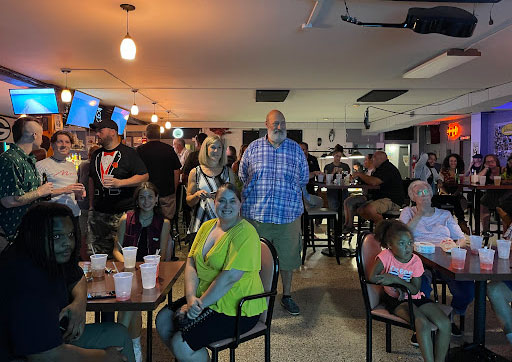 Employee Austin Babel said it "felt awesome" watching the episode.
Babel said he planned to celebrate with a few drinks before the morning rush.
Employee Jolly Jackson said the staff "work hard every day making homemade bread" and appreciate the recognition.
Andy Anderson, a Kenosha native who now lives in Chicago, drove up here to watch the episode with friends.
"It was a great time," he said. "It was great to see it. I love Franks Diner. It was awesome."