The Twilight Jazz concert series continues with The John Crawford Jazz Band 7 tonight (Aug. 17) on the south lawn of the historic Kemper Center, 6603 Third Ave.
The free concert is the third performance of the summer for the popular series, organized by the Anderson Arts Center. Tonight's event was originally scheduled for Aug. 10 and postponed due to inclement weather.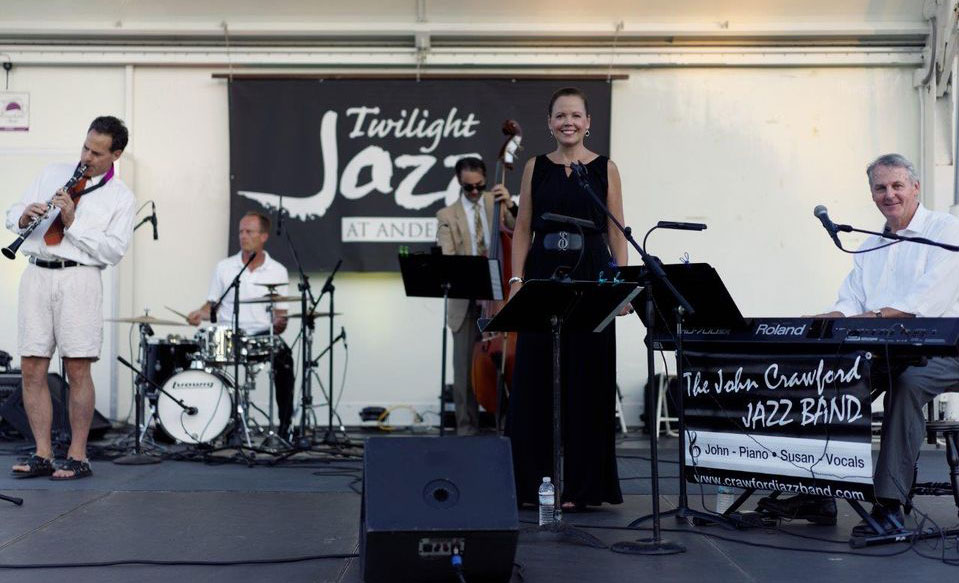 The John Crawford Jazz Band is led by the husband-wife duo of John and Susan Crawford, who have been performing together for the past 35 years.
John plays the piano with Susan providing the vocals. The group also includes Ken Fabis (saxophone), Mike Gudbaur (bass) and Randy Maio (drums).
Twilight Jazz debuted with Scat Cats on July 13, followed by The Kal Bergendahl Project on July 27. The Kenosha County Suffrage Celebration will take place on Aug. 24 with blues and jazz with Elaine Dame and a special opening performance by Ivy Ford.
Vocalist Janet Planet was scheduled to open the series on June 29. The show was postponed due to threatening weather and rescheduled to the series finale on Aug. 31.
The concerts are sponsored by Berkshire Hathaway, Crawford & Wright Orthodontics, Dooley & Associates, First American Bank, JDR Painting LLC, Jockey, Kenosha.com, Knight Barry Title Group, Lake County Press, Palmen Motors, Prophet Wealth Management, Spectrum Wealth Advisors and Tithof Tile & Marble.