A simple act of kindness can go a long way.
On Tuesday, Aug. 10, a brutal storm hit the area, leaving thousands of Kenosha residents without power well into the next day.
Joshua and Charrie Ferguson and their four children – Victoria (10), Princeton (7), Maverick (6) and Kimberly (4) – were among those affected.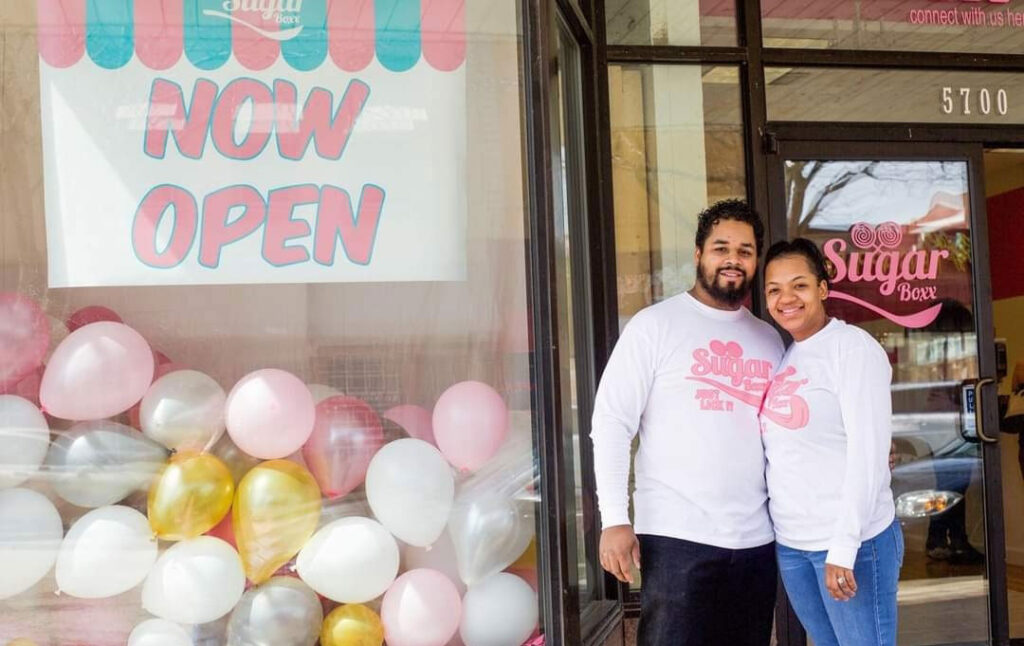 The couple's business, PlaySpace, located at 2225 63rd St., still had power, however, and the Fergusons acted quickly to share their good fortune.
"We saw so many of our customers posting that they were without power and it sucked because their kids were bored," said Charrie Ferguson, 30. "We thought it would be super cool if we just let them come and play at least for a couple hours just to take some stress off.
"We were looking into hotels, so we knew exactly what they were going through and how difficult it was, especially with smaller kids. They want to get something out of the refrigerator, but you can't. We knew firsthand how it was."
The Fergusons, who also operate the Sugar Boxx ice cream shop at the same location, said eight to 10 thankful families took them up on their generous offer to get out of their warm houses and cool off at the air conditioned PlaySpace.
One of those customers was Rachael Mathews.
She posted her thanks on social media: "This is why we absolutely LOVE Playspace … we've been without power for over 21 hours now and they reached out saying we can bring the kids there free of charge since they have power. This small business is always supporting the community and it makes my heart so happy to have them in our hometown!"
No strangers to good deeds and thinking of others, Joshua and Charrie Ferguson have been selected as the Kenosha.com Kenoshans of the Week.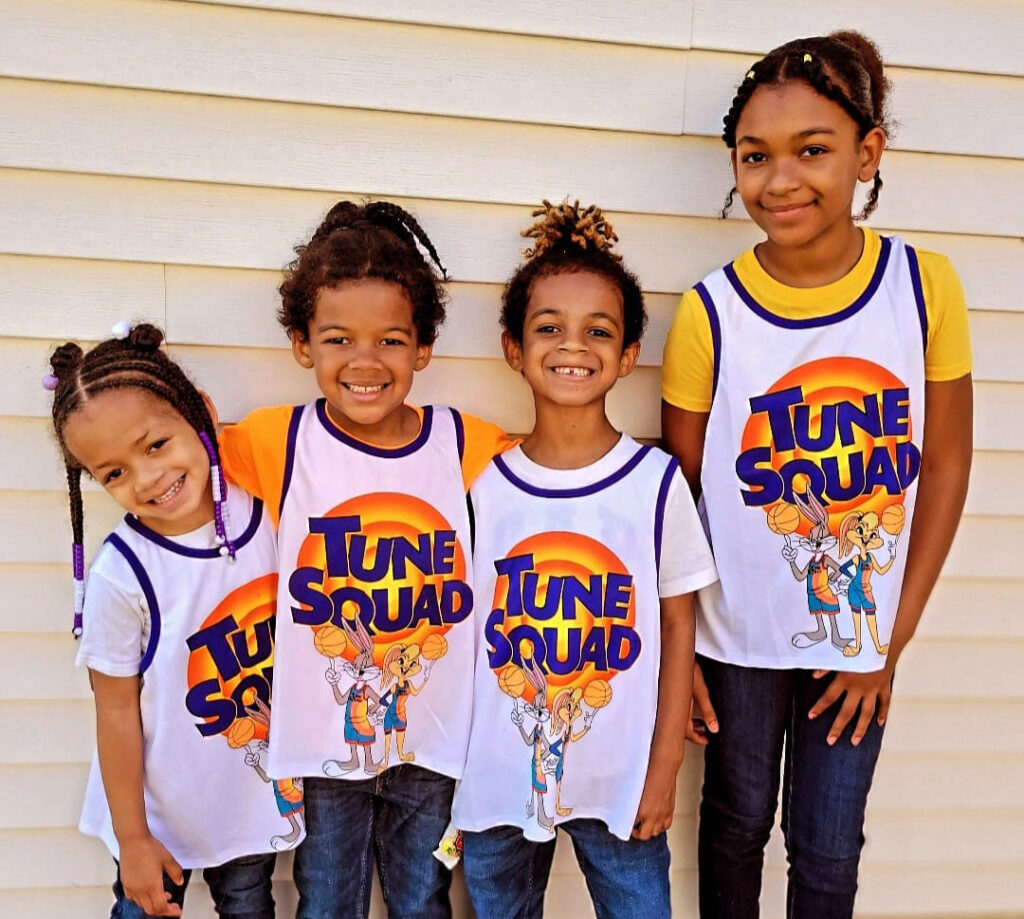 "I definitely believe that community is all about coming together for a bigger cause and taking initiative to do things," said Joshua Ferguson, 29. "My belief is that if everybody did it, we would have a way better world."
PlaySpace, which opened in January and employs six, is geared toward children 6-and-under. It is open Monday through Saturday from 9 a.m. to 7 p.m. and is also available on Sundays for private play and birthday parties.
Prior to its grand opening, the building served an even greater purpose. During last summer's historic unrest, the Fergusons opened their doors as part of the cleanup efforts. The store was used as storage for paint and supplies and water and snacks.
"It was just perfect," Charrie Ferguson said. "We were the location where all of the volunteers came to."
Along with PlaySpace and Sugar Boxx, the Fergusons opened their boutique store Ivory, located at 728 58th St., in June.
"If you're going to jump in anyway, why not jump all the way in the deep end?" Charrie Ferguson said with a laugh. "Ivory is something that we always wanted to do, but you just wait for the right time. We thought it was a great opportunity. We wanted to get back Downtown. We missed being down there because we originally had Sugar Boxx down there."
But, wait. That's not all. What else do the Fergusons do?
They started Trick or Treat on Sixth Ave. in 2016.
They started Trunk or Treat on 22nd St. in 2018.
They have held multiple Back to School Backpack Giveaways, including one scheduled for Sunday, Aug. 22 at PlaySpace.
They held their first Foster and Fun event this year.
They held a Winter Coat Giveaway last year.
They work with the Boys & Girls Club and mentor and employ at-risk youth in their businesses to give them experience of being in the workforce and develop their skills.
Joshua is a member of the Kenosha Area Business Alliance Board of Directors, volunteers for Walkin' In My Shoes and runs the Kenosha Strong Facebook page, which has 10,500 members.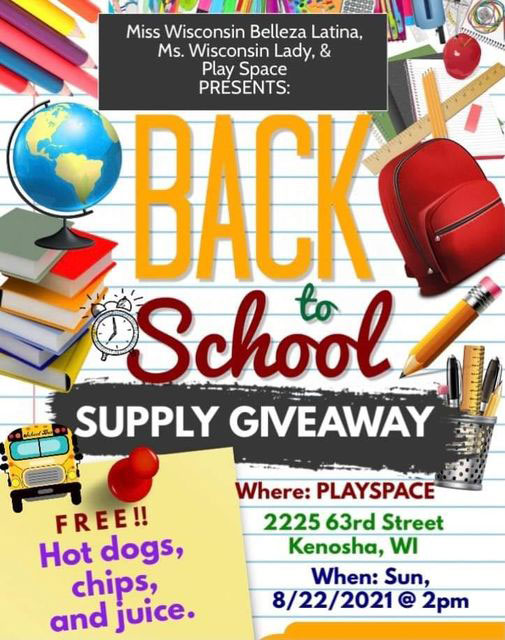 "This is why we opened up PlaySpace," Charrie Ferguson said. "We needed the location to be able to do the things that we wanted to do with the community. It just works out because we can have a fun place where people can come when they feel like it, but then we can also do events to get everybody together, especially in that area.
"It has been rough to just get people to even want to come and patronize in that area. We've been able to do all these things and show people a different side of Uptown and let them know that there's still value in the Uptown area and there's still life there. That's been the main goal."
On top of all that, the two work full-time and are employed by the Ardagh Group, a glass manufacturing company in Burlington.
Why do they do it all?
"We're proud to have grown up here in Kenosha. … We love it," Charrie Ferguson said. "We want the other kids that are growing up here to have that same pride. The only way to make sure that they appreciate where they grew up is to make sure to give them those experiences that make them proud of it."
Joshua Ferguson added: "It's just a love for the youth and a love for the new generation of people who will soon be the ones who make the rules and decide things and grow the city. They're the future. It gets stressful, but it's worth it. Just to be able to help somebody or put a smile on someone's face is everything."
NOTE: To nominate a Kenoshan of the Week click here or email Andrew@Kenosha.com.