Area residents had frank and open conversations regarding mortality Tuesday morning during the city's first-ever "Death Cafe."
The "Death Cafe" was hosted by Piasecki Funeral Home mortician Carly Gaytan-Kiser at Harborside Common Grounds, 5159 Sixth Ave. 
"People don't think about death as a part of life and something you need to plan for," Gaytan-Kiser said. "It's going to happen. No one is going to live forever, regardless of medical technologies. … Nobody wants to talk about the end of life because nobody wants to come to terms with the fact that they're going to die."
The event was not morbid, judgemental or somber. Attendees shared their future health care wishes, reminisced about deceased loved ones and offered their personal funeral preferences.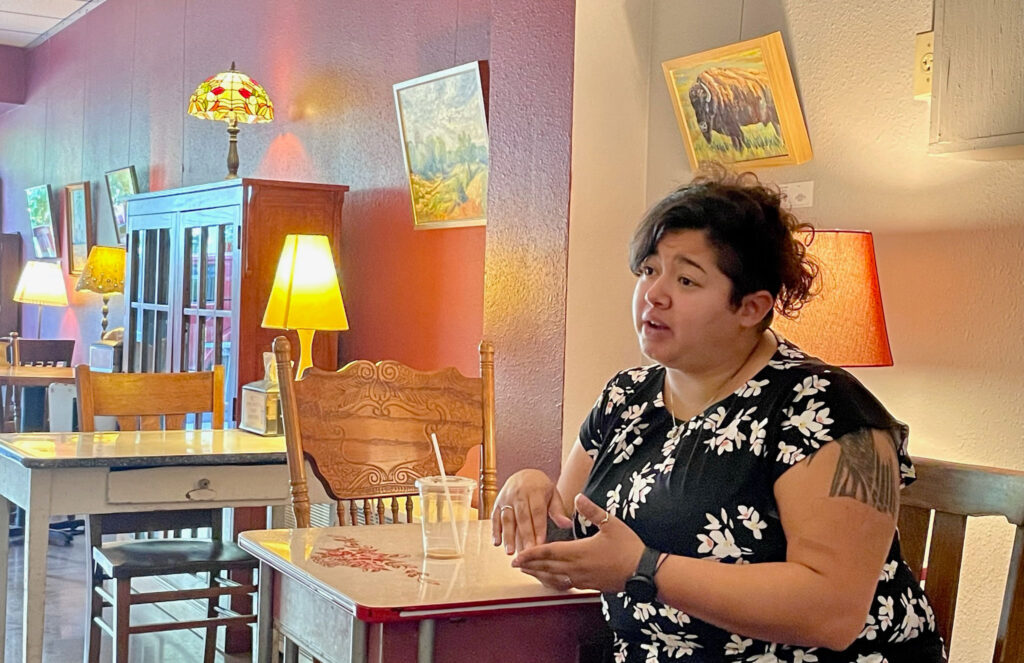 "People need to talk about these things," Gaytan-Kiser said. "These things don't need to just be talked about when you meet me after someone dies. … We sanitize death. We sanitize grief. We need to change that."
The "Death Cafe" movement started in Europe over a decade ago to help bring adults together to discuss death, dying, aging and advance health care planning over coffee. The goal is to make end of life conversations far more common and less taboo.
The nonprofit movement sprouted thousands of events across the globe in recent years. In 2012, the first American "Death Cafe" was held in a suburban Columbus, Ohio, Panera Bread.
Gaytan-Kiser said each funeral is different. Some folks prefer funerals with open bars with loud pop music "as a celebration of life" and others prefer more subdued events.
Guida Brown, executive director of the Hope Council on Alcohol and Other Drug Abuse, said she wants a two-day home funeral. 
"I've lived in my house my whole life," Brown said. "My family has owned the house since 1928. My uncle was laid out in the house. My aunt was born in the house. I think this would be much more impactful."
Brown said "it's such an important topic to talk about" and wants to break the stigma.
"People don't want to talk about death or cause of death," she said. "I think every obituary should have the cause of death included. … Getting that information out would really reduce the stigma that goes with dying at all. There shouldn't be any shame in death. As a society we don't talk about death because then we have to talk about how we die."
Brown, a hospice volunteer, also encouraged attendees to complete an advance health care directive to ensure their medical wishes are followed in case of severe illness or incapacity. An advance directive may take the form of a living will, power of attorney, do-not-resuscitate order or the Five Wishes collection.
"I don't want my wishes left to chance," she said.
Advance directives also help "families avoid fights," Gaytan-Kiser added.
"It's hard for people to tell me what their plans are," she said. "Nine times out of 10 they can't even talk about them with their families. … They worry what they'll think if for example they want a two-day home funeral instead of one in a church or funeral home."
Those interested in attending a free "Death Cafe" are invited to stop by Harborside Common Grounds every other Tuesday from 8 to 9 a.m.