There's something to be said for an old-school map, one that folds up to fit in the car's glove box. While technology has rendered those relics nearly obsolete, there's one totable paper map that book aficionados across our part of the country will still find quite useful.
The 2021 Midwest Indie Bookstore Roadmap is published by the Midwestern Independent Booksellers Association. Hundreds of bookstores in 10 states are listed, along with a plethora of reading-related nuggets.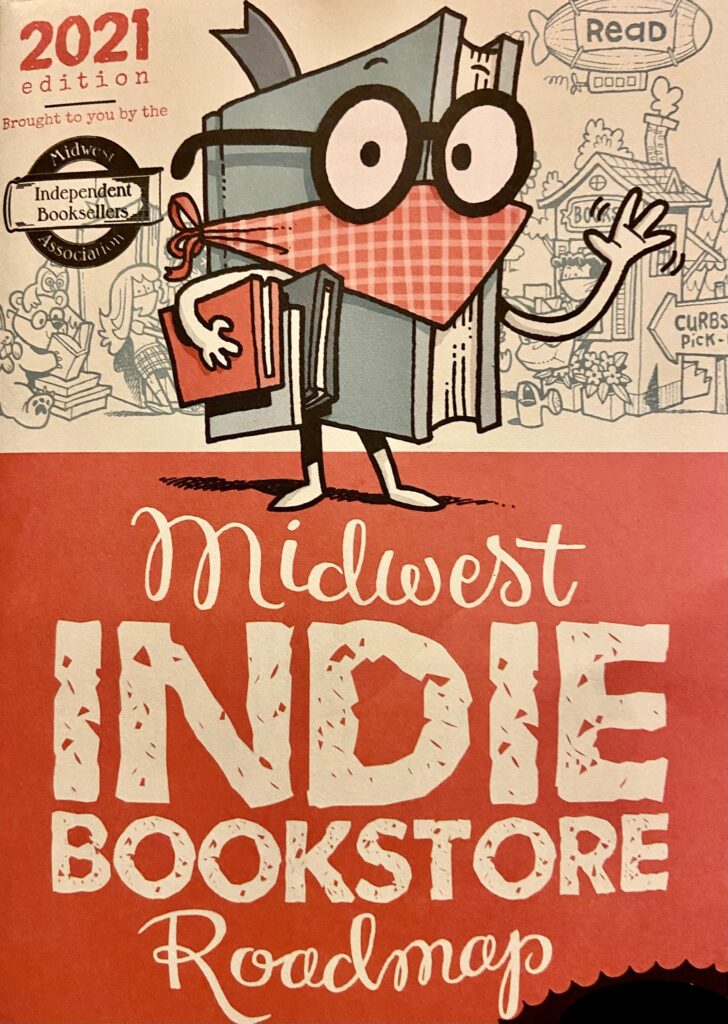 The map is like a book itself, with enough engaging content to keep even the most voracious reader busy.
For example, traditional maps certainly didn't include prose, but this one does. Here is an excerpt from the MIBA roadmap's introduction:
"Independent bookstores put their towns on the map. The shelves of a bookstore are a destination, and each purchase is a new journey. That's the magic of a bookstore. It celebrates where it is, while taking you anywhere you want to go."
The free map can pay off with a contest. Customers who buy from indie bookstores, whether in-person or online, can enter to win a $50 gift card to the indie store of their choice by posting a photo of their purchase on Twitter, Instagram or Facebook with the following: tag the bookstore, use the phrase "I shop at independent bookstores," and hashtag it #bookstoreroadmap.
One $50 winner is selected each month, then all entires collected in 2021 will be eligible for one $500 gift card to be picked on Indie Bookstore Day, April 23, 2022.
Winners will have plenty of choices for where to spend their gift cards. Did you know the Midwest boasts more than 200 independent book shops? States included are Iowa, Illinois, Kansas, Michigan, Minnesota, Missouri, Nebraska, North Dakota, South Dakota, and Wisconsin.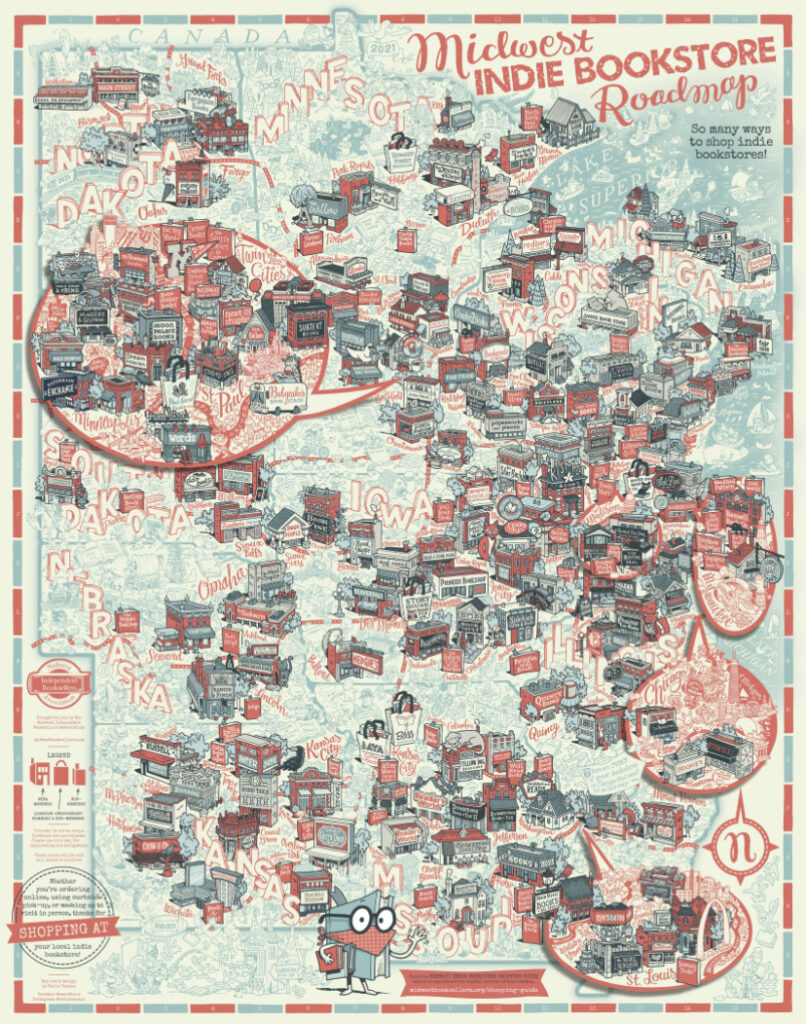 In the Midwest region the two states that are virtually tied with the most indie bookstores are … drumroll please… Minnesota and Wisconsin! Both have more than 50 entries on the 2021 list.
The most notable thing about that literary stat is that Wisconsin had seen a surge in indie stores in recent years, with shops from Waupaca to Washington Island. That list includes Kenosha's own Blue House Books which has moved from a pop-up to a brick and mortar store. Milwaukee alone boasts seven indie shops, some stalwarts and some newcomers including Niche Book Bar. Like Blue House, Niche started as a pop up, with the unique twist as a shop located on a bicycle. A new location will open soon, featuring a selection of wine along with a focus on Black authors.
On the flip side of the listings is a map-style illustration by artist Kevin Cannon, who can be found on Twitter @beardhero and Instagram @kevincannon.
The Midwest Indie Bookstore Roadmap can be found at listed stores while supplies last. For an online listing and more information about regional independent bookstores, go to the MIBA shopping guide.