SOMERS — Thousands are expected to attend the Jerry Smith Produce and Pumpkin Farm Sweet Corn Festival this weekend.
The festival runs Saturday and Sunday (Aug. 14-15) from 10 a.m. to 6 p.m. on the farm grounds, 7150 18th St. It will feature live music and entertainment, local food trucks and craft vendors, and, of course, plenty of fresh, locally harvested sweet corn.
Admission and wagon rides are free. However, a $10 wristband is required for unlimited access to a giant inflatable slide, obstacle course and bounce pad. Pony rides are offered for an extra charge.
The festival was cancelled last summer because of the COVID-19 pandemic.
"I'm really excited," said owner Amy Smith. "I can't wait. It's fabulous to have it back. The vibe is excitement. There's a lot of work that goes into it. … People love our farm."
Smith said it's a miracle this season's corn crop is so juicy and golden. Each sweet corn stalk bears only one ear or corn, unlike feed corn. The Smiths planted thousands of them.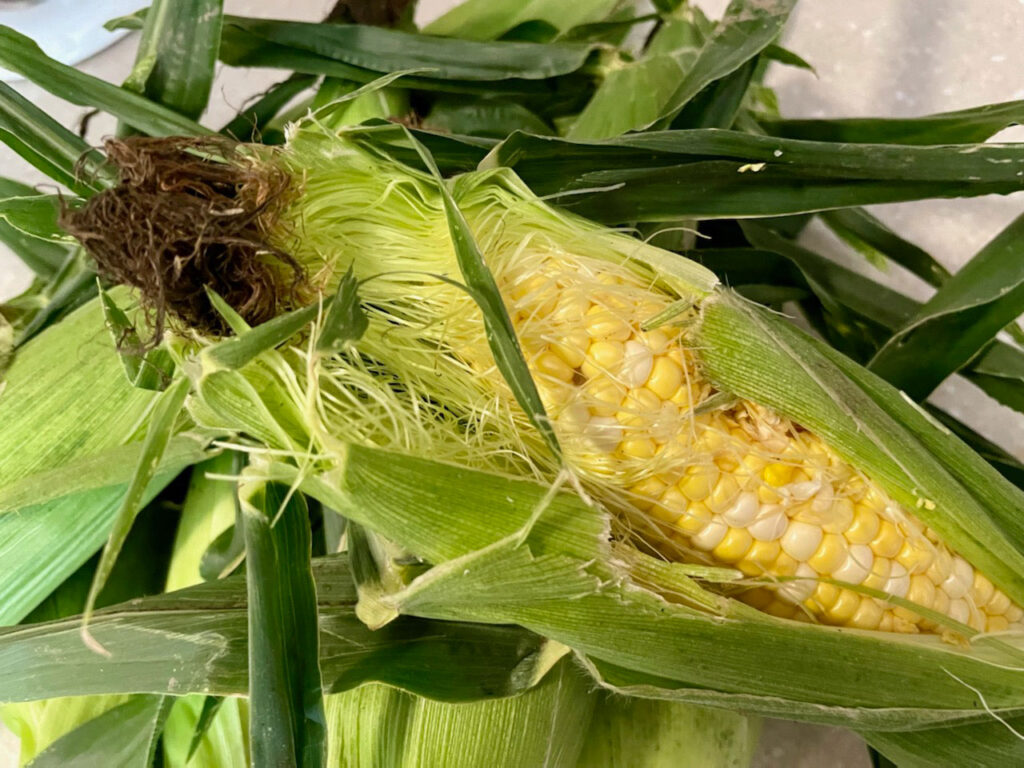 "It's strictly by the grace of God that we have corn because we're 11 inches below the amount of rain we normally have," Smith said, adding the dewy nights and humidity helped protect the crop. "We'll be roasting corn all day with butter, salt and lots of different spices. It's delicious. It's beautiful corn."
She hopes families enjoy the chance to get outside and celebrate the season.
"Summer is almost over," she said. "We just got our first pumpkin! They can come here and enjoy the food and then go home and take a nap before the Holy Rosary (Parish) festival. It's really just a fun event. We missed it last year. It's so fun to get people back to the farm." 
The food trucks
Local food trucks are a new addition to the event. Joining the farm for the festivities are:
Roll with It on Saturday and Sunday — Offering gourmet egg rolls.
Rollin Smoke on Saturday and Sunday — Offering brisket sandwich, pulled pork sandwiches, pulled chicken sandwiches, BBQ nachos, BBQ parfaits, buffalo chicken mac and pulled pork mac.
Anytime Arepa on Sunday — Offering Venezuelan Arepas fresh from the grill and other authentic items.
Cheffrey's Fine Foods on Sunday — Offering gourmet, gluten-free poutinerie.
The live music
Jerry Smith Farm will host several local and upcoming musicians on Saturday. Fallon Schultz, Michael Pace and Haley Klinkhammer will perform two-hour sets throughout the day.
Fallon Schultz is a Kenosha native and now calls Nashville, Tenn., home. Schultz studied at the University of Wisconsin-Madison and has been living in Nashville for three years. She has released two original songs on all streaming platforms, her most recent being, "Called it Love." Schultz will perform at 10:30 am.
Michael Pace is a Massachusetts native but spent a lot of time in Arizona visiting his grandparents. That's where his love of country music grew. He's been playing music for six years and recently committed to performing full time. He has over 200,000 streams on Spotify. His song "Dirty Water" has caught the attention of the Boston Bruins and has quickly become one of his most popular songs. Pace will perform at 12:30 pm.
Haley Klinkhammer is a Kenosha native who picked up a guitar at 14 and has not put it down since. Eleven years later, with almost 300 videos and over 5 million streams on Spotify, Klinkhammer's passion has turned into her career. Klinkhammer will perform at 4 p.m.