On this date (Aug. 13) in 2015, Kyle Sebetic did something no local has done before or since: Play for the Green Bay Packers.
In the Packers' first preseason game of 2015, Sebetic, a reserve defensive back, made four tackles in a 22-11 victory over the New England Patriots before 68,756 at Gillette Stadium in Foxborough, Mass.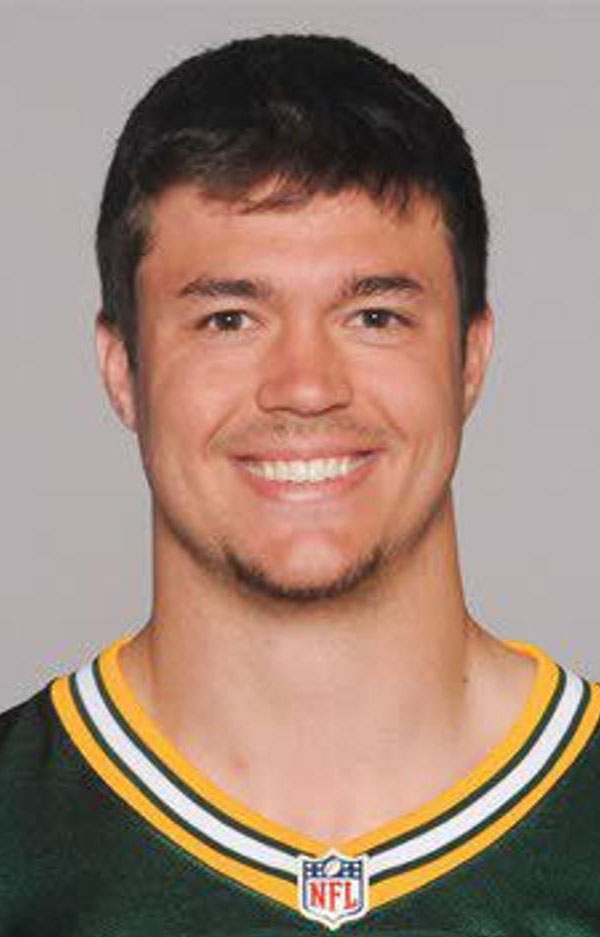 "That game was exciting for me," Sebetic said. "It wasn't my first NFL game but I knew I'd be playing the majority of the time since some other players were injured and it would be my first time suiting up for the Packers. The things I remember most are running out onto the field in front of a full stadium and thinking how lucky I was to be there and that it's those moments that make all the hard work to get there pay off."
Raised in Pleasant Prairie, Sebetic tied Jayrone Elliott, Jake Ryan and Quinten Rollins for the team lead with three solo tackles.
He saw a big chunk of playing time because training camp injuries had depleted the Packers' secondary. He was used in the team's nickel and dime packages (extra defenders in obvious passing situations) and on special teams.
"It's so loud on the field but when you're in the game you don't hear anything because you're focused and everything happens so fast," Sebetic said. "I made some tackles and big plays and remember feeling the crowd roar right when it happened, which is a feeling and adrenaline rush you can never replace."
Sebetic made his first stop with 53 seconds left in the first half when he escorted Jonathan Krause out of bounds at the Packers' 40 following a 9-yard pass from Jimmy Garoppolo. One play later, Sebetic, wearing No. 41, drove Krause to the sidelines, this time on a 4-yard pass with 42 seconds left in the half.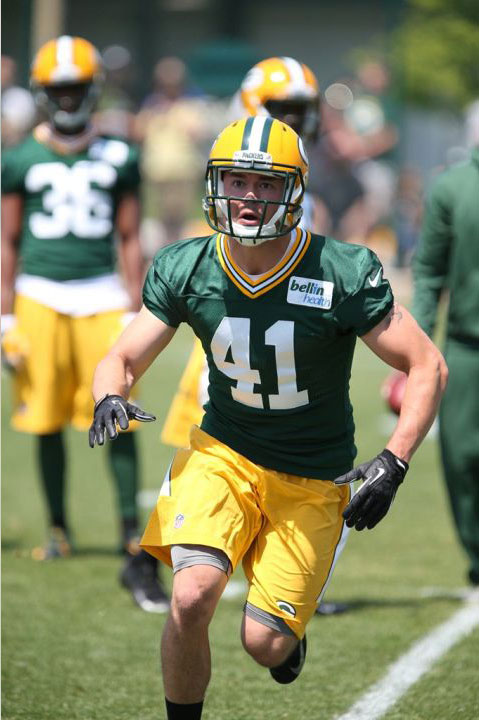 The Tremper graduate's last unassisted tackle occurred on the second play of the third quarter. Sebetic took down Josh Boyce after a 3-yard completion.
The University of Dayton product's final credited statistic was an assisted tackle with Elliott on the Patriots' next possession.
After the game, Sebetic was taken aback by all the backing he was receiving from his hometown.
"I also remember the support I had from all my friends and family, and Kenosha," Sebetic said. "When I got back to the locker room after the game my phone was basically frozen from all the texts and messages I was getting which meant a lot to me. The support and playing in games like that gave me confidence that I belonged and could play at that level which helped my whole career."
This was Sebetic's second and final appearance in an NFL exhibition game. His debut came for the New York Giants against the Buffalo Bills in the Aug. 3, 2014 Hall of Fame game in Canton, Ohio. He did not record a stat.
Sebetic's pro journey followed a career at Dayton where he led the nation in passes defended as a redshirt junior and was a two-time all-conference pick.
Sebetic's NFL career started with a May 2014 tryout with the Chicago Bears after he went undrafted. He eventually signed with the Giants and had two tours of duty there before the Packers signed him. Following his time in Green Bay, which also included a spot on the practice squad, Sebetic concluded his NFL career on the San Francisco 49ers practice squad in December of 2016.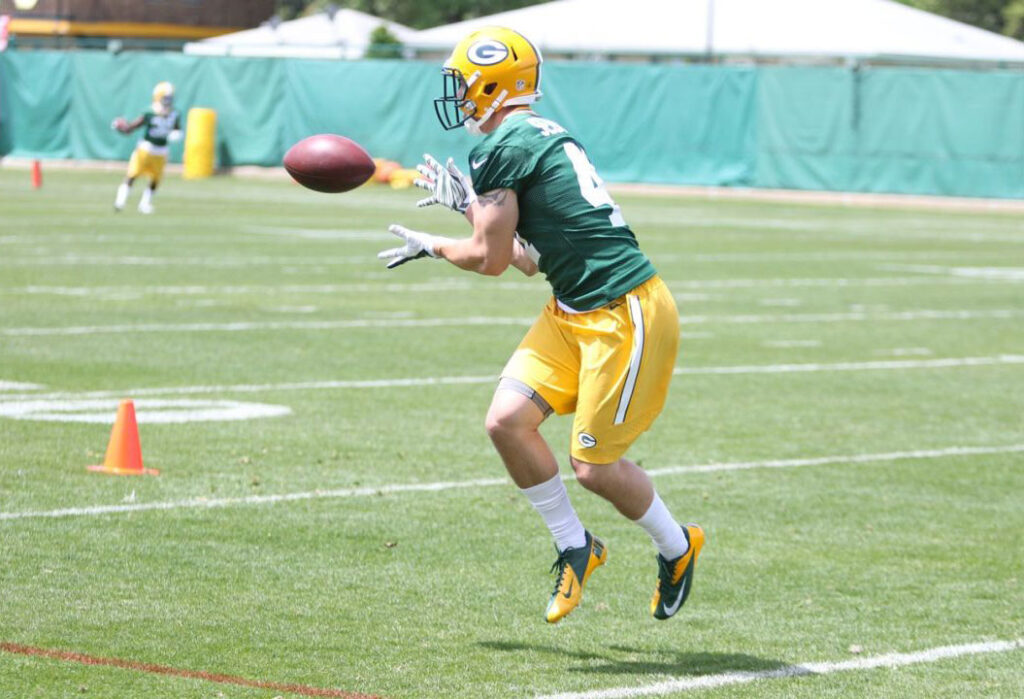 "It was my dream as far back as I can remember to play in the NFL and it took a lot of hard work, especially coming from a small school and being an undrafted free agent," Sebetic said. "Living my dream definitely has impacted my life after football, and has been a huge part of helping my career progress to where it is today.
"I feel like anything is possible if you put your mind to it and there's a confidence knowing I was able to do something so difficult that I can continue to prove people wrong and keep progressing. I work for Abbvie as a value stream leader and continue to push myself to grow and help lead and inspire others around me."
Sources: nfl.com; Packers.com; University of Dayton website; Kenosha News, May 12, 2017.