UW-Parkside Director of Athletics Andrew Gavin is excited to announce a restructured leadership team for Parkside Athletics, including promotions for five current employees. The changes are effective immediately as the Rangers approach the 2021-22 seasons.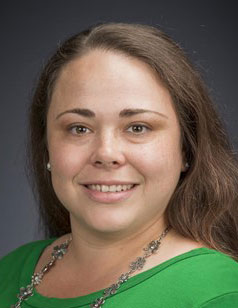 Gavin and Senior Associate AD/Compliance and Student Success Hayley Treadway will provide sport supervision for Parkside's 15 intercollegiate athletics programs.
Craig Becker, Sean Daniels and Katie Bowers have been promoted to Associate Director of Athletics while Ryan Ridley and Ashley Beaton will assume the title of Assistant Director of Athletics.
"As we enter our next era of Parkside Athletics coming out of the success of RangerVision 2020 and an unprecedented 2020-21, I'm fired up to continue to work alongside this group of hard-working colleagues," Gavin said. "They remain committed to our progress in support of our university, community, coaches, and student-athletes."
Craig Becker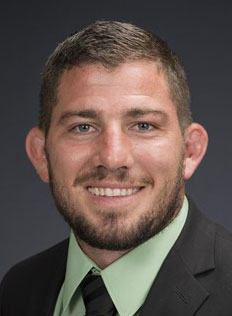 Becker has been promoted to Associate AD/Facilities and Capital Projects. A 2009 graduate of UW-Parkside, Becker returned to Parkside Athletics in 2013-14 and was elevated to Assistant AD/Facilities in 2015-16. Becker, a national champion wrestler who also assists his alma mater as a volunteer wrestling coach, oversees all aspects of facility management and capital projects.
Becker: "I would like to thank Director Gavin and Chancellor Ford for having a strategy and vision that allows me and the department to grow in ways that I would have never imagined. They have truly "paved the way" these past five years in all areas of our department and I am very much grateful for their leadership. I am humbled by the opportunity to help provide that same positive experience I had as a student-athlete onto future Parkside students."

Gavin on Becker: "Craig is a tireless worker that consistently goes above and beyond for Parkside Athletics and our student-athletes. His hard work and leadership has been instrumental to the progress we have made with our facilities, most notably the RangerVision 2020 projects."
Katie Bowers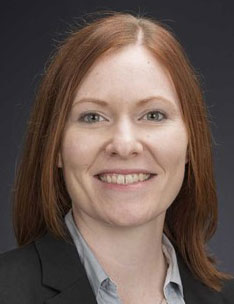 Bowers has been elevated to Associate AD/Sports Medicine. She began her stint with Parkside in April 2018 as the Director of Sports Medicine after serving as head athletic trainer at the University of Illinois-Springfield since 2013.
Bowers oversees the sports medicine and strength and conditioning departments, ensuring high-quality medical care for Parkside's student-athletes. In the past year and a half, Bowers helped the department navigate the COVID-19 pandemic and related protocols. She serves as Parkside's representative on the GLIAC COVID-19 Task Force.

Bowers: "I am incredibly grateful to be a part of the UW-Parkside Athletics staff as everything continues to grow and improve. After a challenging year for so many, we are looking towards moving forward and I am thankful to have a staff that makes this job enjoyable even during those challenging times. I am excited to continue to grow as a professional to help improve our department."

Gavin on Bowers: "We're fortunate to have Katie's experience and leadership of our sports medicine services. She works exceptionally hard each and every day to care for our student-athletes, and she has continued to go above and beyond as we have navigated COVID-19."
Sean Daniels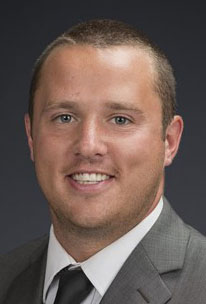 Daniels has been promoted to Associate AD/Strategic Communications and Marketing. Since starting his tenure at Parkside in October 2017, Daniels has continued to expand his role and impact on Parkside Athletics through communications, marketing, and branding.
Moving forward, Daniels will also oversee marketing and ticket sales as Parkside introduces a new ticketing model in the enhanced De Simone Gymnasium.
Daniels: "I'd like to thank Director of Athletics Andrew Gavin for the continued support and confidence in me and my department. It has been so fun and rewarding to continue growing Parkside's brand, and I look forward to keeping the momentum we have created going into the new year."
Gavin on Daniels: "Telling Our Story is a critical core value of Ranger Impact, and Sean has been at the forefront of our success through his work and oversight of SCAM. We're excited about his growth and leadership as we continue to prioritize celebrating out student-athletes and telling our story."
Ryan Ridley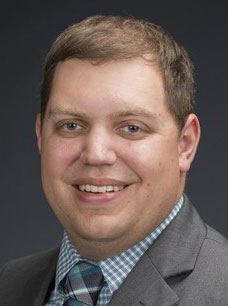 Ridley has been promoted to Assistant AD/Events and Internal Operations. Ridley, a UW-Parkside graduate, has served as Events and Operations Coordinator since 2017-18.
In his enhanced role, Ridley will continue to oversee event management and external rentals while serving as the department's primary point person for human resources and business services. Ridley will also ensure the successful completion of the EADA, NCAA Financial Report, and the NCAA Agreed-Upon Procedures Audit.
Ridley: "I'm extremely excited about my new role here at Parkside, and thankful to work with such talented colleagues. The enhancements and progress we've made in our facilities and as a department as a whole over the past four years has been unbelievable. I can't wait to get the season started in our new facilities."
Gavin on Ridley: "As a Parkside alum who has been back on our team for more than four years, Ryan is prepared to step into his new leadership role. He'll continue to ensure that our event management is first class while growing as an administrator accountable for our internal operations."
Ashley Beaton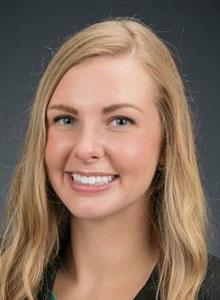 Beaton has been promoted to Assistant AD/Student-Athlete Success. Beaton joined the Rangers prior to 2020-21 as the Athletics Academic Advisor through the NCAA's Strategic Alliance Matching Grant program. Additionally, Beaton will be the advisor of the Ranger Student-Athlete Advisory Committee (RSAAC) and has been designated as the department's Athletics Diversity and Inclusion Designee. Beaton is a former Division II volleyball student-athlete at the University of Illinois-Springfield and NCAA Division II national SAAC rep.
Beaton: "I first want to thank Andrew and Hayley for allowing me the opportunity to serve the student-athletes and Ranger Athletics in this capacity. Their support and confidence in me means so much! I love what I do, and I love being a part of the Ranger Athletics family. With that being said, I am ecstatic to continue this work, expand upon it, and bring even more support and resources to the amazing student-athletes here."
Gavin on Beaton: "Despite stepping into a new position during the unprecedented challenges of her time at Parkside, Ashley has made a significant impact on our athletics department and most importantly our student-athletes. Through her focus on our student-athlete experience, she is committed to our success in academic support, leadership development and life skills, and equity, diversity and inclusion."